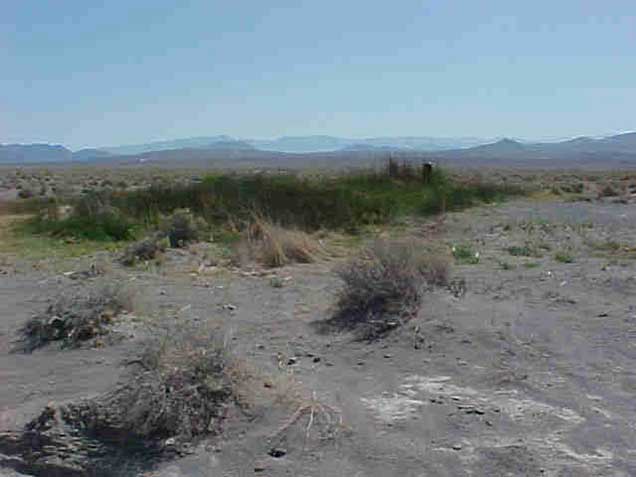 Chicago Valley HMA
These animals are believed to descend from local ranching stock.  Today they are well-monitored by the people in the town of Death Valley Junction.  The horses are chestnut, bay, black, and brown.  They range in size from 14 to 16 hands and weigh between 900 to 1,000 pounds.
Location: The Chicago Valley Herd Management Area is located in southeastern Inyo County, CA along the California/Nevada border near Death Valley Junction.
Size: 278,105 acres
Topography/Vegetation: The major vegetative type is of the Mojave Desert ecosystem, dominated by creosote bush and other shrubs, with sparse herbaceous understory.  Joshua trees also live in this area providing shade for the animals.  Dry lake beds, also called playas, are scattered in the area.  The elevations vary from below sea level to mountains.
Wildlife: Smaller mammalian species and many reptiles are common in these ecosystems.   Jackrabbits, coyote, badgers, occasional mule deer, big horn sheep in the higher elevations, and many rodent species live in the area.
AML:  10 -012