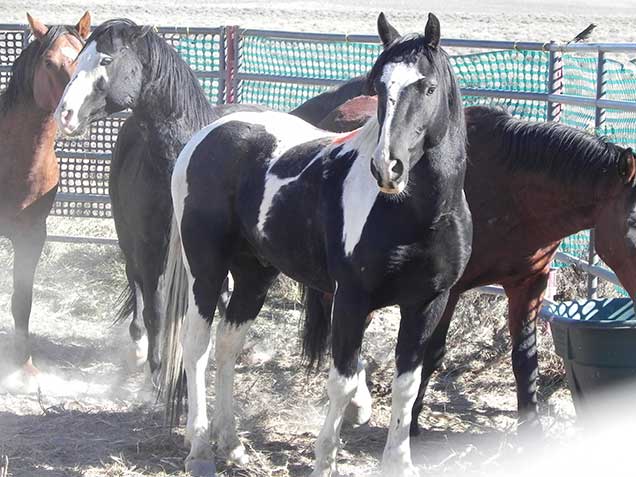 Bitner HMA
The Bitner HMA horses are stocky, solidly built animals in general, ranging from 14 to 16 hh weighing between 900 to 1100 pounds.  They can be colorful with many pintos, along with solid colors.  These horses likely originated from historic ranching operations in the area. 
Location: The Bitner Herd Management Area lies in the northern Washoe County, NV approximately 40 miles east of Cedarville, CA.
Size: 53,748 acres
Topography/Vegetation: The elevation in the HMA ranges from 5,600 to 6,900 feet.  The Bitner Table makes up two-thirds of the area and wraps around the Massacre Lakes Basin which is a large alkali lake bed. Vegetation consists primarily of big and low sage, with an understory of bluegrass, squirreltail, needlegrass, bluebunch wheatgrass and Idaho fescue. 
Wildlife: Charismatic wildlife consists of pronghorn, mule deer and sage grouse.
AML:  15-25