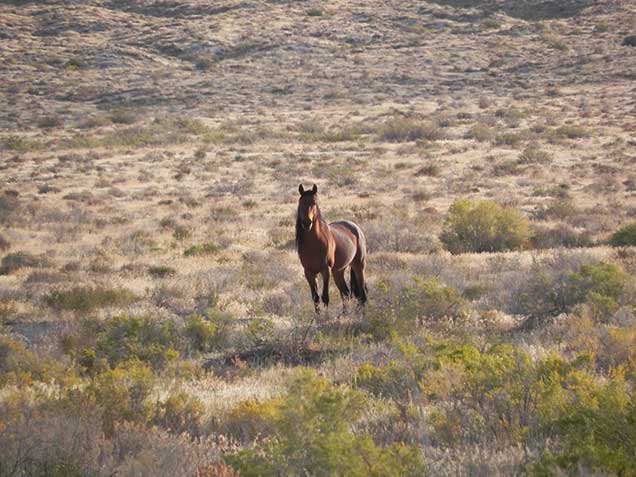 Fox Hog HMA
Likely descended from local ranching stock, the horses demonstrate traits from a variety of breeds with some displaying draft horse characteristics.  These horses tend to be of good size ranging from 15 to 16 hands, in general.  Fox Hog horses are popular with adopters.
Location: The Fox Hog Herd Management Area is located approximately 45 miles southwest of Cedarville, CA in Washoe County, NV.  The HMA is named for Fox Mountain and Hog Mountain located in the area.
Size: 127,122 acres
Topography/Vegetation: Topography consists of rolling mountains with large plateaus. Vegetation consists of big and low sage with squirreltail, Idaho fescue and bluegrass in the understory.
Wildlife: Pronghorn, chukar and sage grouse are the major wildlife species. Bighorn sheep also occur at the north end of the HMA.
AML:  120-220