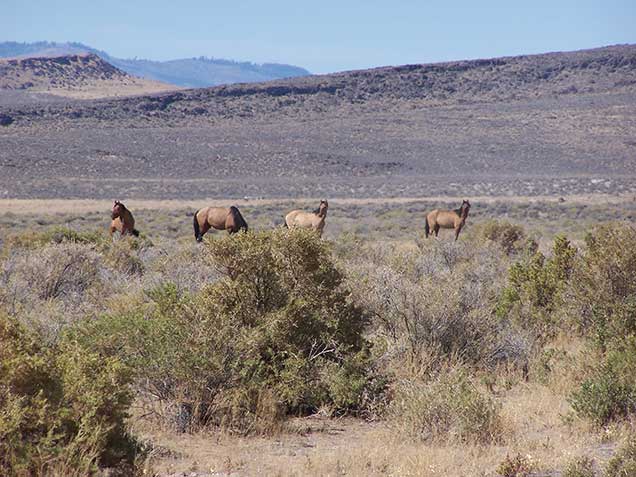 Carter Reservoir HMA
The majority of this herd is dun horses.  They come in duns of all varieties, including dun, red dun, grulla, and even dun striping on other colors less commonly found.  The horses tend to be of good size, ranging in height from 14 to 16 hh and weighing between 900 and 1,100 pounds, in general. 
Location: The Carter Reservoir Herd Management Area is located in Washoe County, NV with a small portion in Modoc County, CA.
Size: 23,468 acres
Topography/Vegetation: The elevation ranges from 4,900 to 6,600 feet. Topography in this HMA ranges from gently rolling hills to steep rocky slopes. Juniper occurs in the higher elevations. Other vegetation includes big and low sage with bluegrass, squirreltail, needlegrass and Idaho fescue.
Wildlife: Pronghorn, mule deer, and chukar are the dominant wildlife species.
AML:  25-35