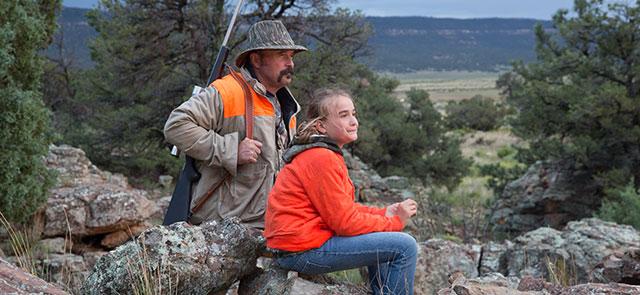 Recreational Shooting 
---
Fire Prevention Order
The Bureau of Land Management New Mexico State Office has issued a Fire Prevention Order prohibiting the use of exploding targets on BLM-managed lands throughout the State. The order takes effect on January 1, 2023 and expires on December 31, 2023.  
---
Best Practices for Target Shooting
While the majority of BLM land is open to shooting, please be aware of some rules and best practices while target practicing. 
Shooting and possession of firearms is allowed on most public lands managed by the Bureau of Land Management as long as the shooting activity involved (as found in Title 43 CFR Section 8365 & 9212):
Does not facilitate and create a condition of littering, refuse accumulation and abandoned personal property. The shooting of any glass bottle, container, or material that would break into small pieces and create a hazard or litter is prohibited. All spent shells or brass are considered litter and must be removed by the shooter.
Does not create a public hazard, public nuisance or direct threat to public safety and use.
Does not damage or destroy natural features, native plants, cultural resources, historic structures or government and/or private property.
Does not violate other existing shooting restrictions, closure orders or supplementary rules notices.
Does not involve the use of tracers or incendiaries and explosive material as is prohibited by the Fire Prevention Order. Be aware that during fire season some areas may be closed to target shooting, exploding targets, and fireworks.
Select a Safe Shooting Location
Do not shoot on private lands without the owner's permission.  Shooting is not permitted in state parks, state trust land, or tribal land.
Know your target and what is beyond it. Shots fired across the open areas can travel for more than a mile. Find a safe backdrop.  A spot with a large mound or hill directly behind the target is ideal.
Prevent wildfires by knowing your ammunition and avoiding shooting at rocks that can cause hot bullet fragments to ricochet. Some rounds have a thin copper layer over a steel jacket or may have a steel core or tip that increase likelihood of starting a wildfire. Be prepared with a shovel, extra water or fire extinguisher when target shooting near dry grass and brush.
Firearms must not be discharged within 150 yards of buildings, campsites, occupied areas, recreational areas or domestic livestock. State statute requires at least .25 mile from residences.
Shooting across a road, trail, or wash is not permitted.
Shooting should only take place in areas well away from other concentrations of people and property.
Shooting from a vehicle is not permitted.
When driving to your target shooting location, stay on designated routes. Cross-country travel is not permitted outside of designated OHV Open Area boundaries.
To help better find your way around public check out our BLM interactive map.