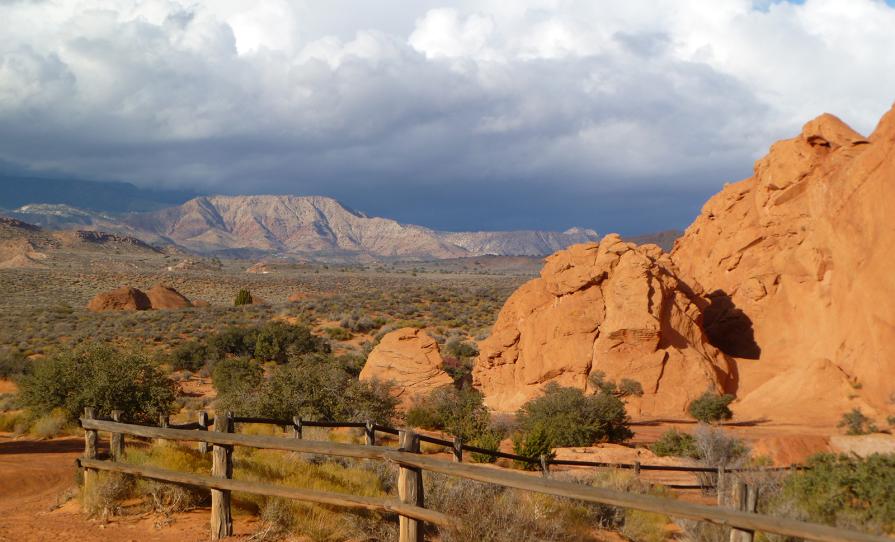 Sand Cove Primitive Camping Permit
Located approximately 20 miles from St. George, it can only be reached by high clearance, 4 wheel drive vehicles. There are no amenities of any kind, but a free permit is required. Camping at Sand Cove has the following restrictions: one group is permitted per night and group size is limited to 20 people, camping is limited to a maximum of 7 consecutive days, and each group must provide their own portable toilet facilities. Other restrictions apply (see permit application for more details).
Permit Process
Obtain a free permit application online or in person.
Submit the completed application to the St. George Field Office a minimum of 3 days before your use date.
Pick-up your permit on-line or in person
Submitting an Application On-line
Download an application to your computer.
Fill out the fillable PDF application on your computer.
Attach the completed form to an e-mail.
Send the e-mail to utsgmail@blm.gov with "Sand Cove Camping Permit" in the subject line.
Submitting an Application In Person
Download an application or pick up one at the St. George Field Office.
Fill out the form in ink.
Drop it off at the St. George Field Office or mail it to: St. George Field Office, 345 E. Riverside Dr., St. George, UT 84790.
NOTE: No same day walk-in permits will be processed.