Sage-grouse x Wildland Fire (I)
Story by Heather Feeney, BLM Public Affairs Specialist 
Photos by U.S. Fish and Wildlife Service, BLM-Idaho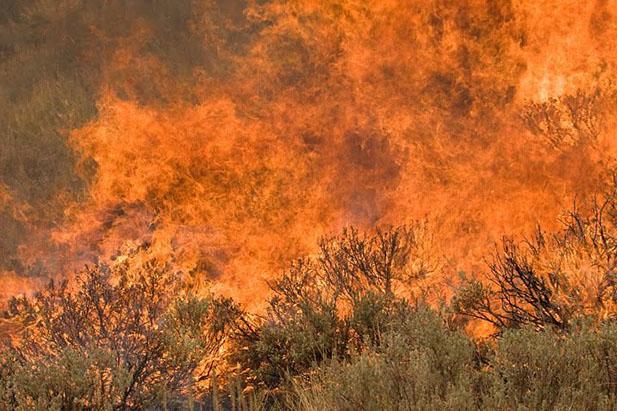 Wildland fire is a major, ongoing threat to habitat for Greater sage-grouse. The plans the BLM has used since 2015 to manage sage-grouse habitat on public lands identify fire as the primary threat in the Great Basin sub-region (Utah, Nevada, northeastern California, Oregon and Idaho) and a lesser but still widespread threat in the Rocky Mountain sub-region (Wyoming, Montana, the Dakotas and northwest Colorado).  
Monitoring data show that wildland fire accounted for 72% of all sage-grouse habitat lost between 2012 and 2018. In the Great Basin states, 87% of habitat loss was due to fire, while about one third of the loss in the Rocky Mountain sub-region (34%) resulted from wildfire.
The number of habitat acres burned each year varies, and not every burned acre ultimately loses its function as habitat. In addition, a single five- or six-year interval is not enough to establish conclusive trends. But tracking the percentage of all acres burned, year-to-year, in particular geographic areas containing sage-grouse habitat is a starting point for analysis.
Since 2015, 13% of all acres burned in the U.S. have been sage-grouse habitat. In some years it was one-fifth (21%, 2017) to nearly one-quarter (24%, 2018); in others as little as 3% (2022*).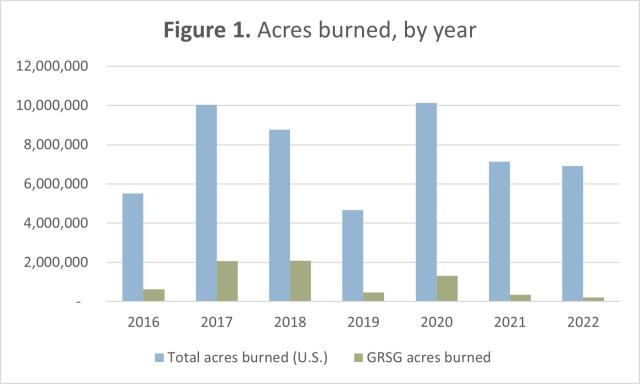 National totals of acres burned include all states, even those like Alaska that have no sage-grouse habitat but often have very active fire seasons. Focusing just on the 11 states that contain habitat, 23% of all the acres burned in 2016 through 2022* were sage-grouse habitat.
The highest percentage in these years came in 2019, when more than 41% of the acres burned in these states were habitat. This followed two years (2017 and 2018) when about one-third of the acres burned (33% and 34%, respectively) were habitat. 2021 showed the smallest habitat share in the 11 states (under 7%).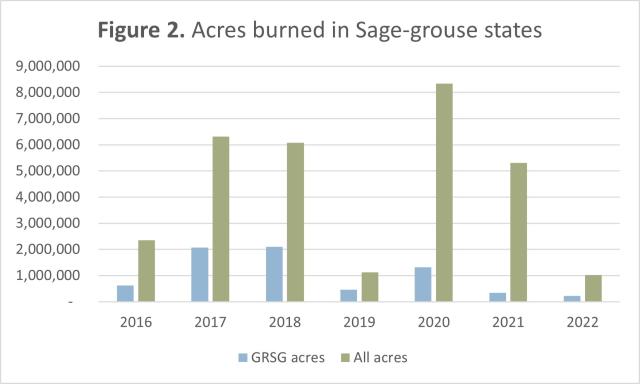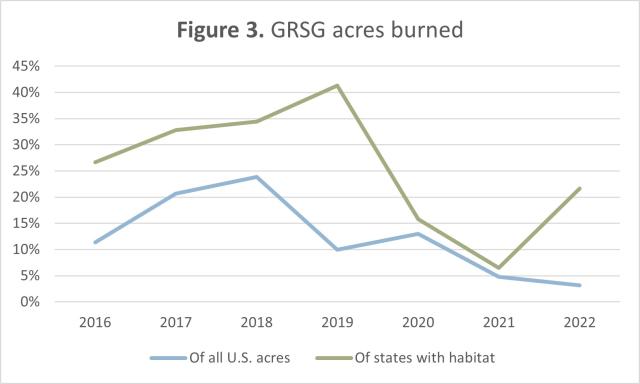 The BLM manages the largest share of remaining sage-grouse habitat in the U.S., about 45%. In the first three years after adoption of the current sage-grouse management plans (2016 – 2018), the amount of BLM-managed habitat that burned was roughly proportionate to its share of all habitat (avg. 54%).
In the subsequent three years (2019 – 2021), a declining percentage of habitat that burned was under BLM management. Preliminary figures show nearly half of the habitat burned in 2022* is on BLM-administered lands (49%).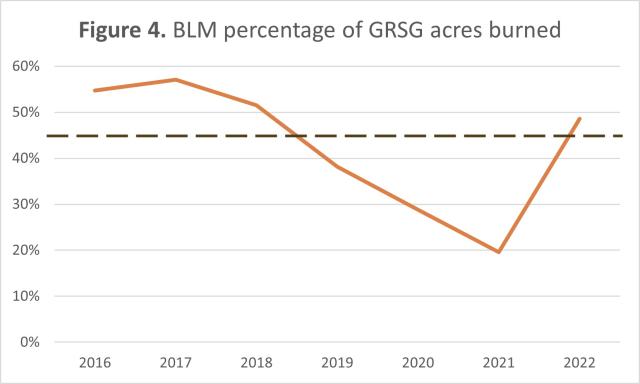 Wildland fire data and information on habitat condition and availability are crucial to impact analysis and alternative development for the environmental impact statement (EIS) supporting updates to the 2015 plans for conserving sage-grouse habitat. Even when habitat function is not immediately lost to fire, burned acres can be more susceptible to invasion by cheatgrass and other non-native vegetation, which crowd out the native vegetation sage-grouse need for cover and food and in turn, make lands more likely to burn in future years.
Along with looking at factors that contribute to habitat burning, the EIS will consider how the ongoing drought and climate change may be amplifying the risk of fire that destroys or permanently reduces the habitat function of sage-steppe lands. 

 

The EIS will also consider how fuel breaks and fuels reduction efforts in the Great Basin may be serving to reduce the frequency, intensity and severity of fires that threaten sage-steppe lands.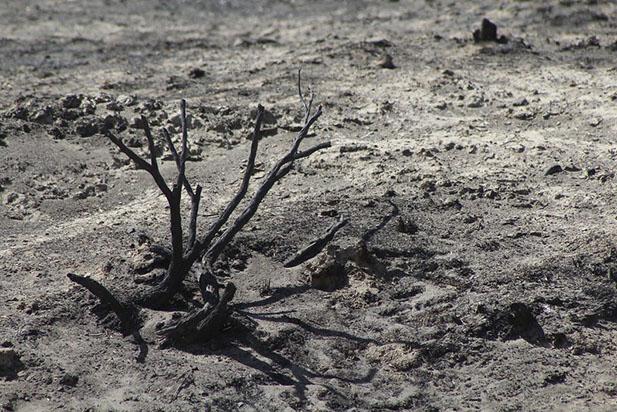 /*/ Data for 2022 is preliminary, as of Nov. 30th. 
================

With a commitment to improving outcomes for Greater sage-grouse, the BLM is evaluating the plans adopted in 2015 to manage sagebrush habitat on public lands.  Monitoring data and new scientific information published since 2015 will help us determine whether there are other steps we should take to benefit sage-grouse and the people in communities across the west who also rely on a healthy sagebrush-steppe for their livelihoods and traditions.

READ MORE |  2020 Greater Sage-grouse Five Year Monitoring Report  
                          Scoping Report for 2022 Habitat Conservation Planning
                          Apr. 2020  Strategic fuel breaks in the Great Basin 
                            Jan. 2021  Fuels reduction & Rangeland restoration
DATA Sources | NFIC Fire Info – Statistics :: BLM & Sage-grouse National Fire Dashboard ::  InciWeb ::
                             NIFC Open Data Site :: WFIGS – Wildland Fire Perimeters to-Date 
Article Tags: