BLM ranger lends a helping hand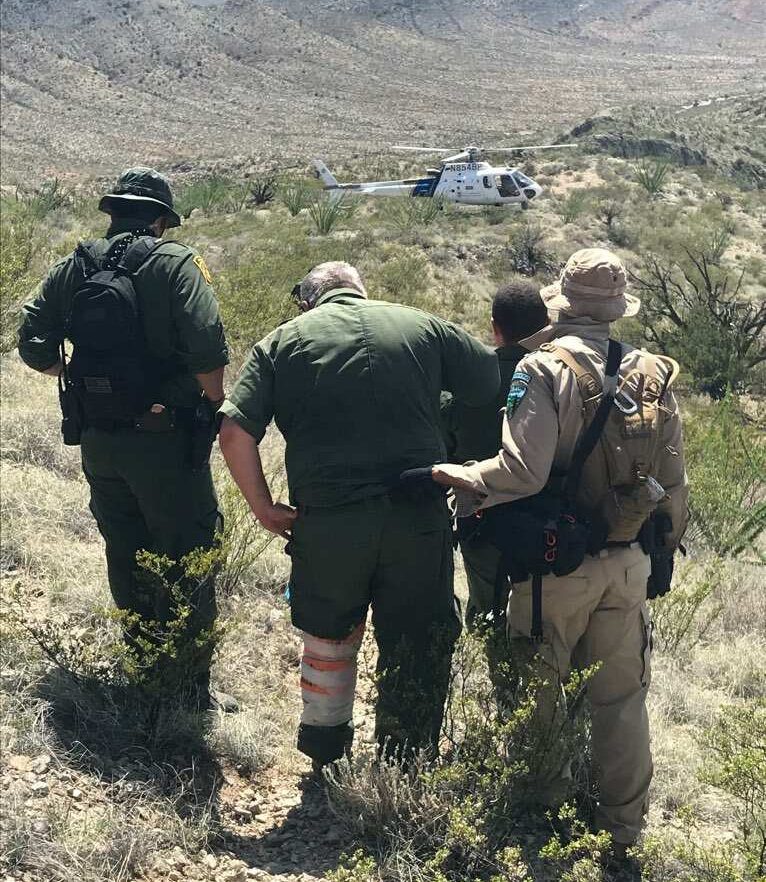 A Bureau of Land Management law enforcement ranger recently lent a much-needed helping hand to another federal agency while on duty along the U.S.-Mexico border.
The BLM law enforcement ranger responded to medical emergency involving a U.S. Border Patrol agent who had fallen and injured himself while checking a sensor on a remote New Mexico mountaintop. As the first one on the scene, the BLM ranger administered first aid, splinting the injured agent's leg, and cleared a safe helicopter landing zone so the injured border patrol agent could be airlifted out.
After wrapping up the medical assist, Border Patrol recognized the BLM's ranger for an exceptional job and expressed their gratitude.