Center Content: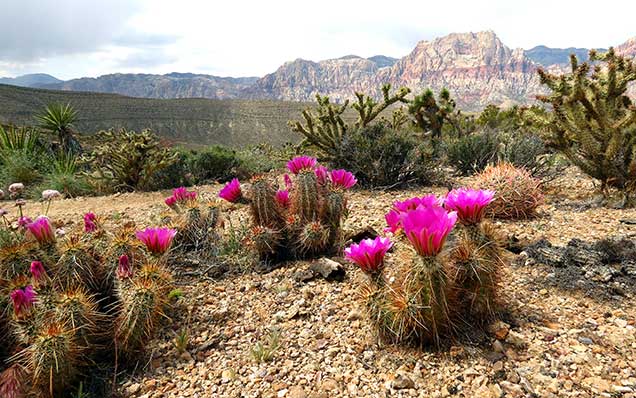 Red Rock Canyon National Conservation Area
Red Rock Canyon was designated as Nevada's first National Conservation Area.  The area is visited by more than two million people each year.  In marked contrast to a town geared to entertainment and gaming, Red Rock offers  spectacular desert landscape, climbing and hiking opportunities and interpretive programs sponsored by the BLM Southern Nevada District.  The unique geologic features, plants and animals of Red Rock  represent some of the best examples of the Mojave Desert.
Current Artist-in-Residence Opportunities
Artists' residencies will take place September through November 2016 with a final exhibition in December 2016 and January 2017. Each artist will lead a community engagement program that will explore art forms in Red Rock Canyon.
We currently have no openings for an Artist in Residence in this or other Nevada locations, but please stay tuned for future opportunities.