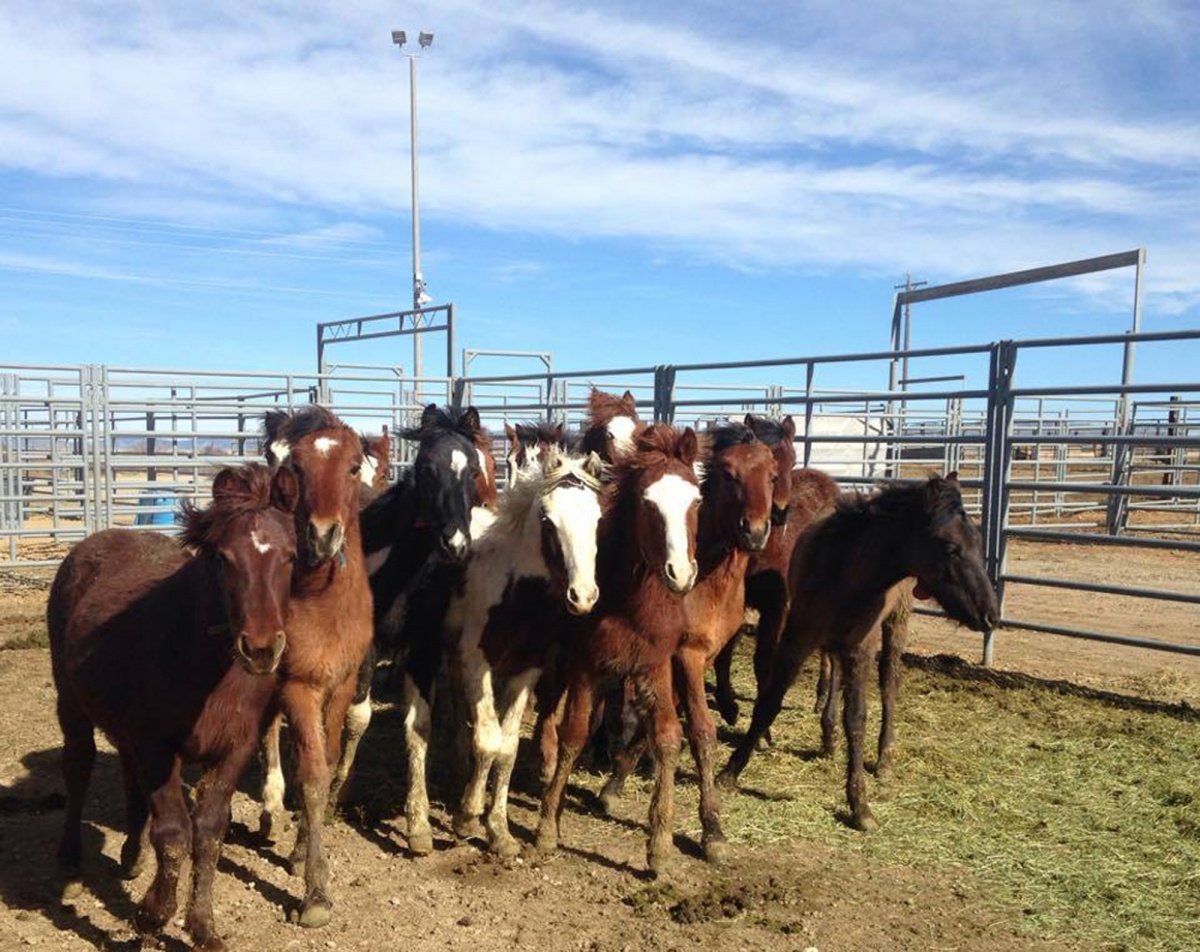 Boise Wild Horse Corrals
At the Boise Wild Horse Corrals, the BLM cares for wild horses and sometimes a few burros in more than 101,000 square feet of corral space. Due to facility capacity and preparations for the upcoming adoption season, the Corrals are only open for walk-in adoptions on specific days. No individual appointments are being taken at this time. 
Walk-in Adoption Days (first come, first served) & Pickup for Trainer Incentive Program (TIP) trainers: 
May 19, 2023   1:00 p.m. to 6:00 p.m.
May 20, 2023   10:00 a.m. to 2:00 p.m.
For our May adoptions, we expect to have about 40 horses and 30 burros available. Visitors are welcome to view the animals from outside the facility's fencing at any time.  Check back for updates on future opportunities.
Click here to learn more about wild horse adoption requirements.  
Directions to the BLM Boise District Wild Horse Corrals: From I-84, exit on Orchard Street (Exit 52) and go south for approximately 1.7 miles, which turns into West Gowen Road. Continue for 0.5 mile. Turn right (south) on Pleasant Valley Road and go approximately 4 miles. Turn right at the "Wild Horse Corrals."
View more photos on @BLMIdaho Flickr.