Growing Native - With a Little Help From Your Friends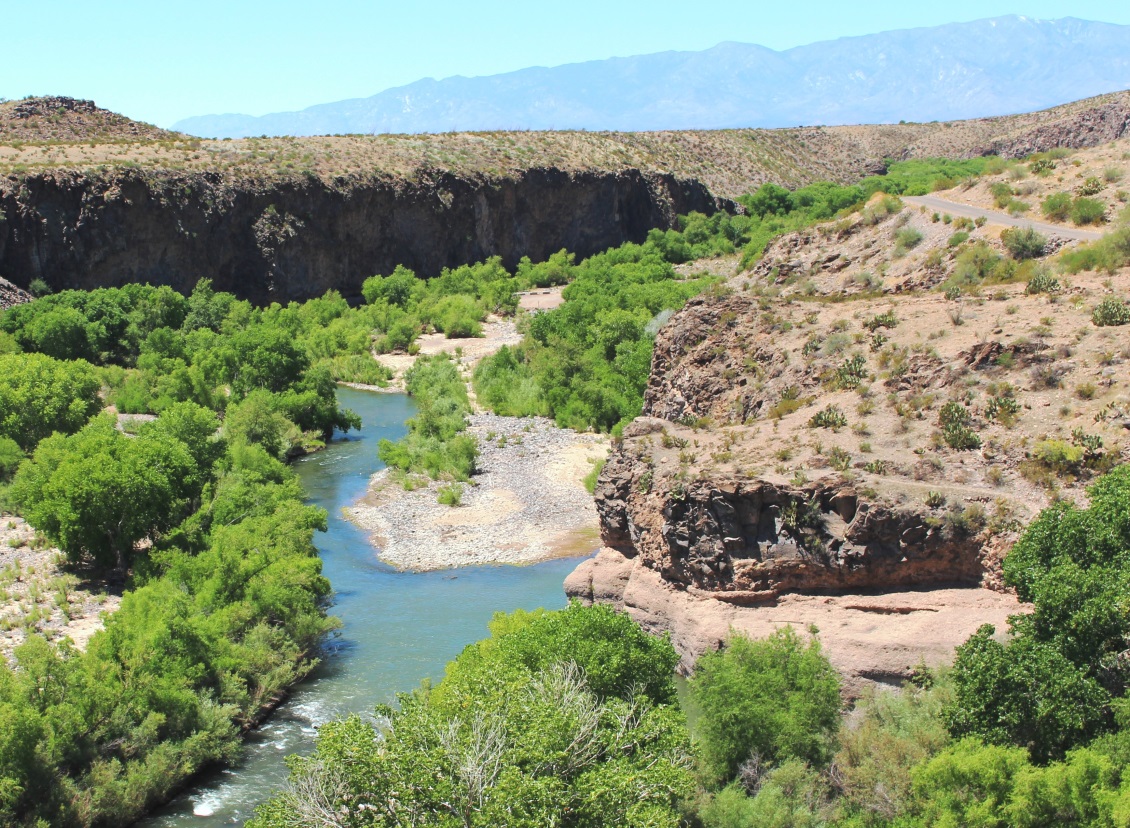 Wandering through rows of plants in a humid greenhouse on Eastern Arizona College's Discovery Park Campus in Safford, Arizona, you can almost feel the photosynthesis happening.   These plants – think sacaton grass plugs and butterfly-friendly milkweed - are destined for restoration projects across southeast Arizona's Sky Island Region thanks to a partnership between the BLM's Safford Field Office, Gila Watershed Partnership (GWP) and Eastern Arizona College.
The partnership arose as a practical solution to a challenge: how to find hardy native plants for conservation projects when there was a gap in the region's supply.
"We were struggling to find plants that were sourced here and adapted to this environment," says Jeffery Conn, Natural Resource Specialist with the BLM's Safford Field Office, who helped initiate the program and cites BLM's National Seed Strategy as a source of guidance.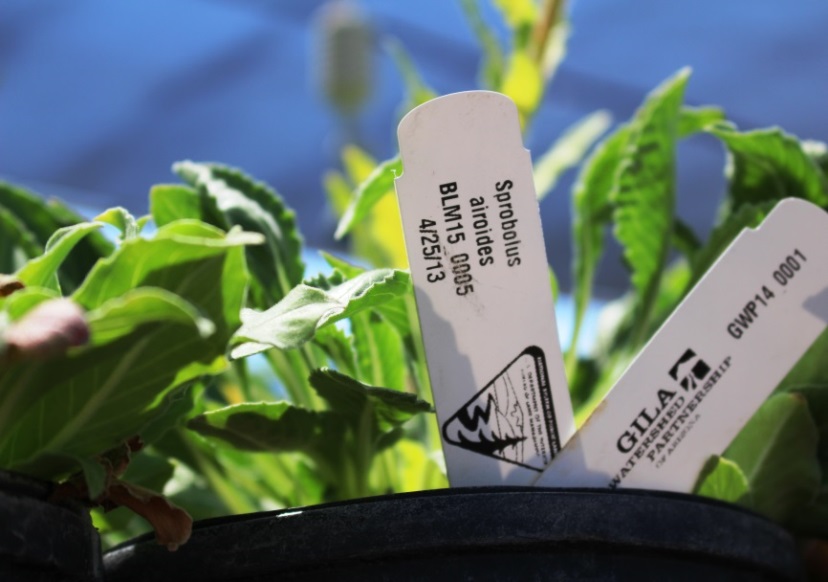 Enter GWP, challenged by the same issues but without all the necessary pieces.  Four years after bringing in Eastern Arizona College, the partnership now boasts a greenhouse on college property that churns out over 50,000 plants annually and acts as a regional supplier. The plants are used by the BLM on public land projects as well as private, state and other federal agencies, who procure the plants under a fee-for-service model that helps provide a sustainable funding source for operations.  
The project relies on each partner chipping in. Land, utilities and maintenance help from EAC is matched with GWP operational skill and BLM expertise and resources.  Interns from the college and volunteers help keeps costs down, especially when it comes to time-intensive seed collection in the field.
The enthusiasm of Justin Johnson, operations manager with Gila Watershed Partnership, is tough to miss.  
"We are filling our own restoration needs and at the same time raising the profile of native plants in this corner of the world," says Johnson.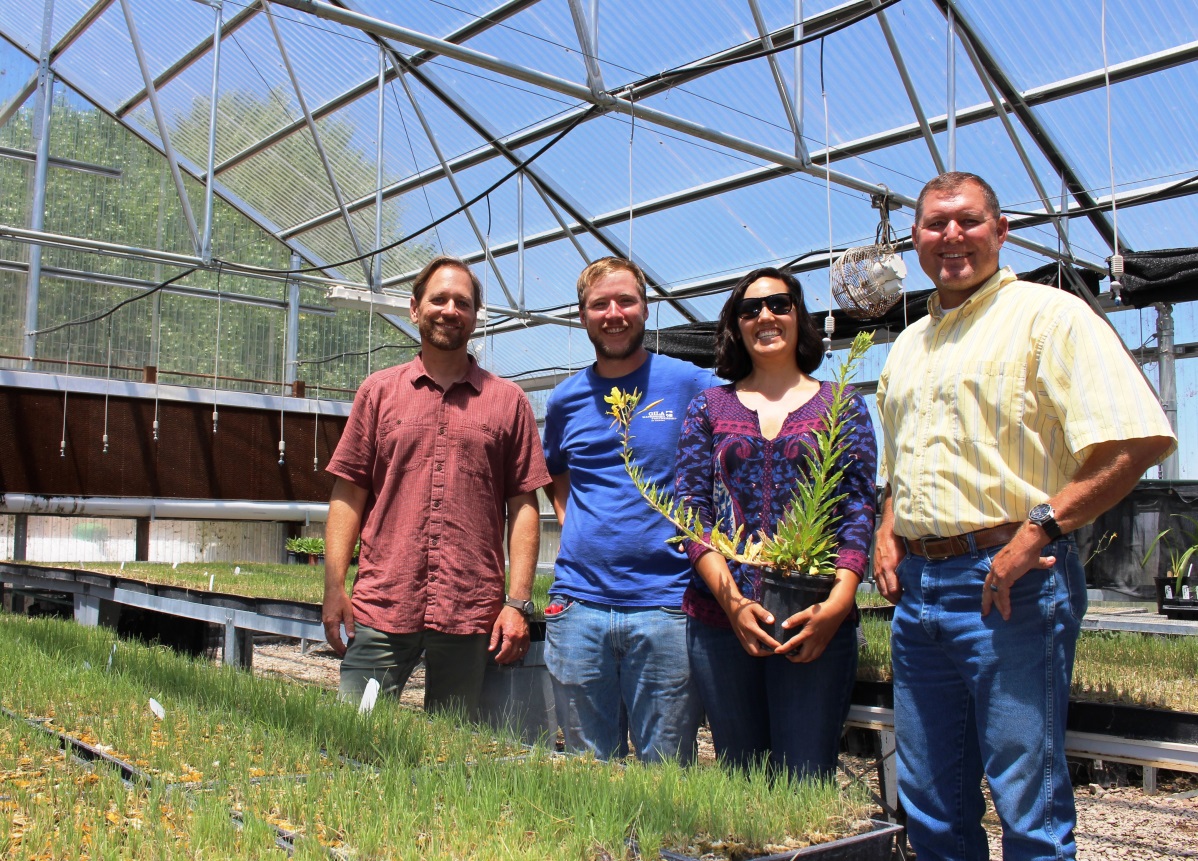 Long term, Johnson sees the market for native plants in the Southwest growing and hopes methods refined by the partnership will lower the future barrier to entry for local businesses.

The partners are also proud of the program's demonstration and education value. In the arid climate of the surrounding Gila Valley, showcasing the use of native plants for landscaping and other uses is one piece of the water conservation puzzle.

 "We are looking to be the hub of science and education in southeast Arizona," said Paul Anger, site manager for EAC's Discovery Park Campus, "and the greenhouse is a perfect fit for us." 

With no shortage of disturbances on the horizon like wildfire and climate change, these plants – and the healthy partnership that produces them – may be more valuable than ever.