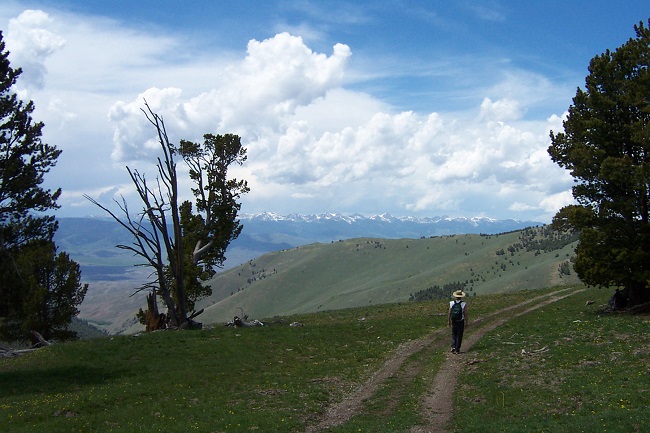 NATIONAL SCENIC AND HISTORIC TRAILS
National Scenic and Historic Trails are signature components of the National Trails System, and protected by the BLM as a part of the National Conservation Lands.   Congress established the National Trails System in 1968 and designated the Appalachian and Pacific Crest as the first national trails. From that time on, the BLM engaged with other agencies and volunteers along the Pacific Crest, and on many other trails later enacted.
Today, as we approach the 50th anniversary of the Act, there are 30 congressionally designated National Scenic and Historic Trails in the National Trails System. The BLM now protects nearly 6,000 miles of 18 designated trails in 15 States, and the BLM also manages thousands of miles of trails under study for potential designation. The BLM is a delegated trail administering agency for Iditarod, Old Spanish, and El Camino Real de Tierra Adentro National Historic Trails. The BLM manages more miles of historic trails than any other agency. 
National Historic Trails are extended trails that closely follow a historic trail or route of travel that is of national significance. The BLM identifies and protects the historic routes, remnants, and artifacts for public use and enjoyment. 
National Scenic Trails are extended trails that pass through areas with national scenic, historic, natural, or cultural significance. They are managed by the BLM for outdoor recreation, conservation, and public enjoyment.
The BLM offers many ways to explore national trails, ranging from comfortable, accessible visitor center learning environments to wild and remote locations delivering authentic and vicarious experiences for hardy, well-prepared adventurers.  
Browse the National Scenic and Historic Trails managed by the BLM to learn more.