Fishing Day at Nelson Reservoir
By Kathy Tribby, Wildlife Biologist, Malta Field Office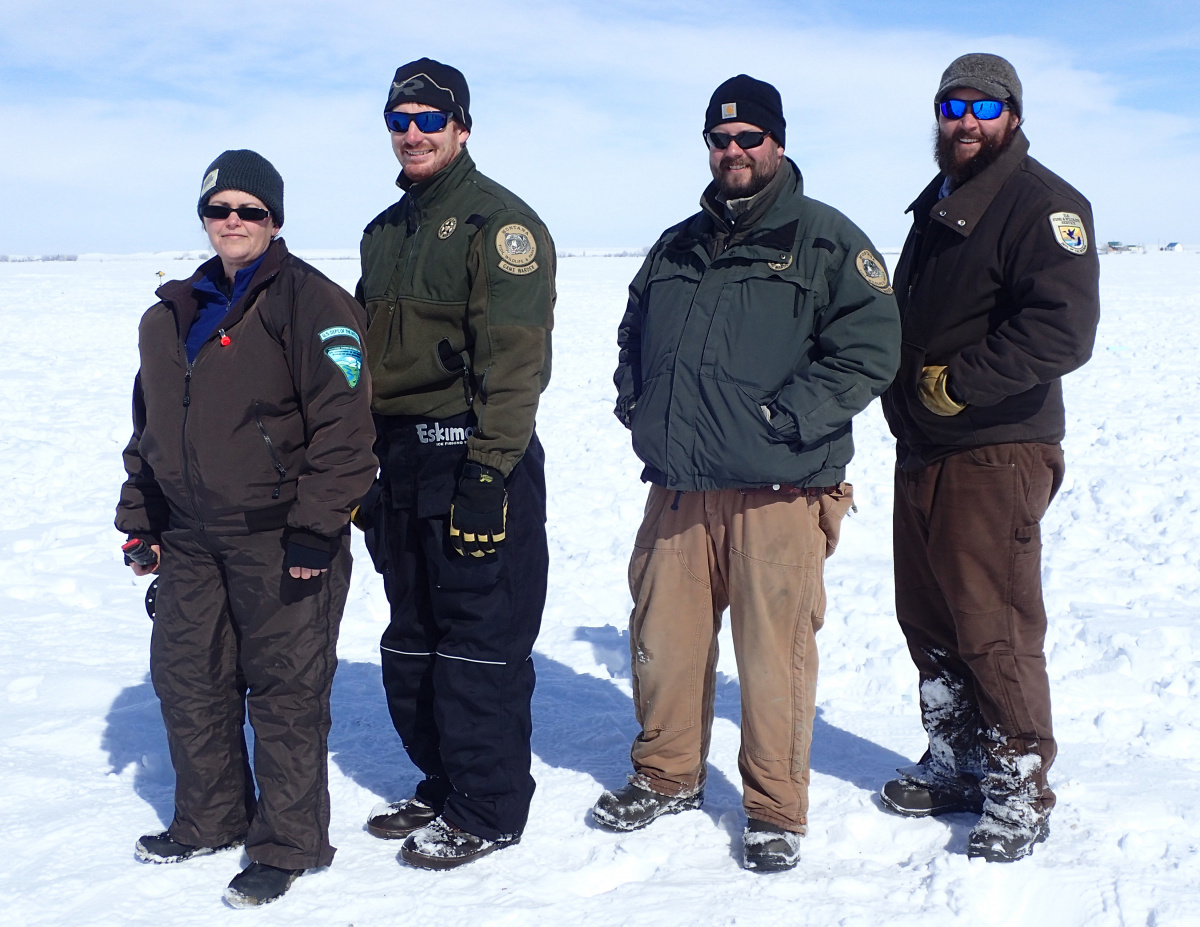 BLM, Montana Fish Wildlife & Parks (Region 6) and U.S. Fish & Wildlife employees recently partnered with the Malta Chapter of Walleyes Unlimited to host about 50 students and teachers from Malta, Dodson, Saco and Loring Colony schools for the annual Nelson Reservoir ice fishing event.
Ice fishing gear was provided by FWP, BLM and Walleyes. Walleyes also treated everyone to hotdogs, chips and drinks for lunch.
Students learned various ice fishing techniques as well as the species of fish they might catch in Nelson Reservoir. No one caught any fish, but the kids and adults thoroughly enjoyed getting out in the sunny and 20-ish degree weather after our extremely cold February!
About six inches of snow on top of the ice also made for a good workout for everyone walking from the Nelson Reservoir boat launch to the fishing site.