BLM New Mexico COVID-19 Information Update
The Department of the Interior's current COVID-19 policy incorporates CDC guidance. As CDC science-based guidance changes, our policy will adapt. Visitors have always been encouraged by DOI to review CDC guidance when making their plans to recreate responsibly. CDC guidance indicates that fully vaccinated people no longer need to wear a mask or physically distance in any setting, except where required by federal, state, local, tribal, or territorial laws, rules, and regulations. Unvaccinated people must wear a mask indoors in DOI buildings at all times and outdoors when physical distancing cannot be maintained. All people, regardless of vaccination status, are required to wear a mask on all forms of public transportation and in healthcare settings on DOI lands. We will continue to ask visitors to follow CDC guidance to recreate responsibly.
The latest information on changes to facilities and services in response to Coronavirus (COVID-19) is available here.
View the alert: BLM New Mexico COVID-19 Information Update
Paleontology in New Mexico
Public lands in New Mexico record a long history of life on Earth, locked in the sedimentary rocks exposed at the Earth's surface. From the badlands of the San Juan Basin, through the valley fill deposits and uplifted mountains of the basin and range, into the Permian Basin and onto the High Plains, evidence of ancient life can occur. Recent significant discoveries include two specimens of the Cretaceous-aged (74 million years ago) dinosaur Pentaceratops, an ancient turtle that was found by a volunteer on public lands, and even a Mammoth tusk that was found by a young girl out hiking with her grandparents.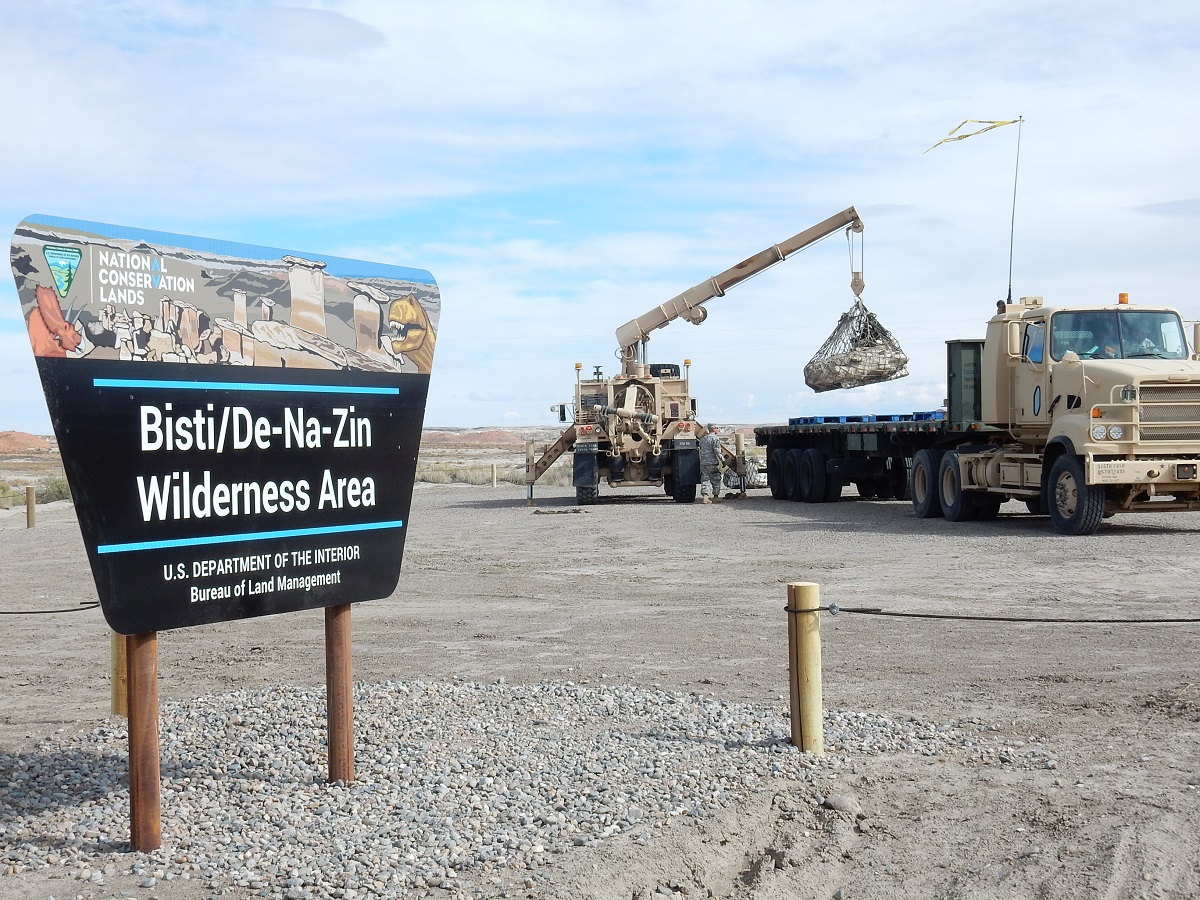 In October 2015, two specimens of the Cretaceous-aged (74 million years ago) dinosaur Pentaceratops were removed from the Bisti/De-Na-Zin Wilderness Area and the Ah-shi-sle-pah Wilderness Study Area. The removal was accomplished through partnerships between the BLM New Mexico, the New Mexico Museum of Natural History and Science (NMMNHS), and the New Mexico Army National Guard. The Bisti/De-Na-Zin WA specimen is the first juvenile Pentaceratops specimen that has been discovered to date and is currently being prepared at the NMMNHS in a public viewing area to promote public education.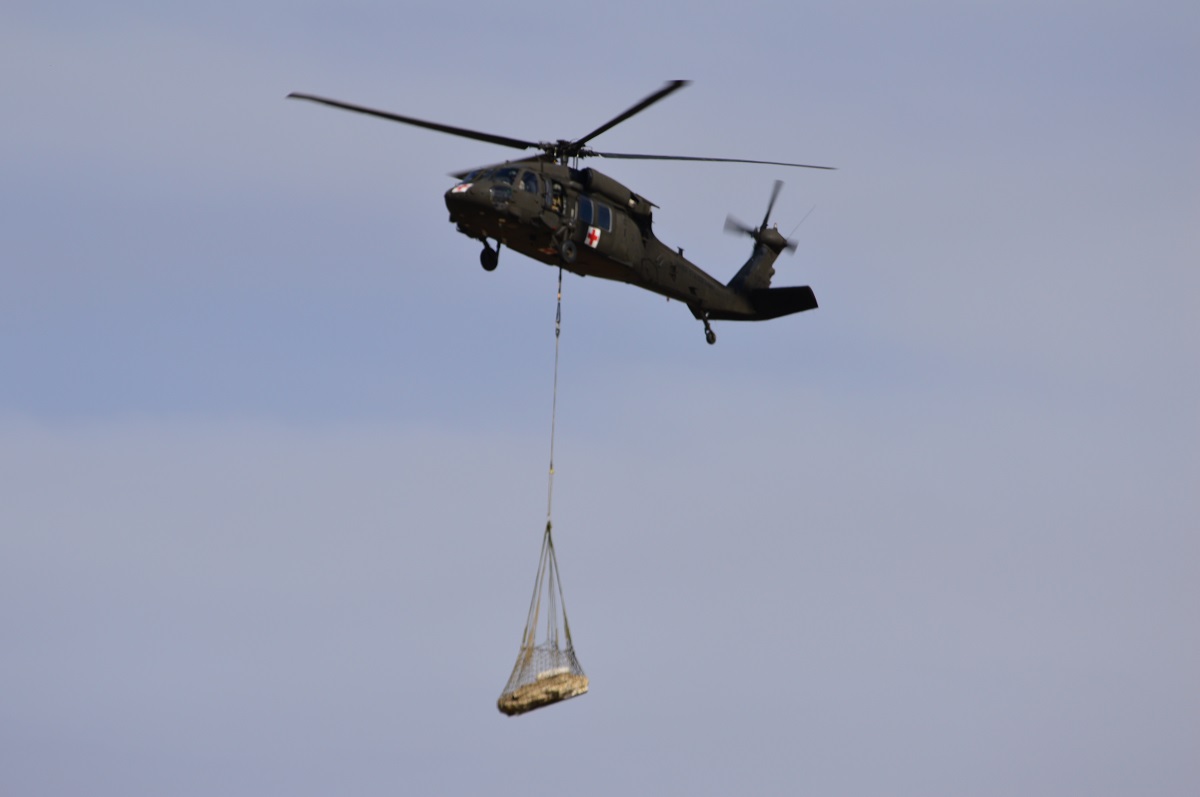 Although paleontological findings in New Mexico generally occur in the northern portion of the State, a 90 million year old fossil turtle has been found east of Truth or Consequences in Sierra County. The species of the specimen has been identified as Adocus, and it now resides at the New Mexico Museum of Natural History in Albuquerque. Although the species is commonly found in the San Juan Basin of northern New Mexico, this specimen marks the most southern discovery in New Mexico, and may tell us a little more about the ancient ecosystem of the area 90 million years ago.