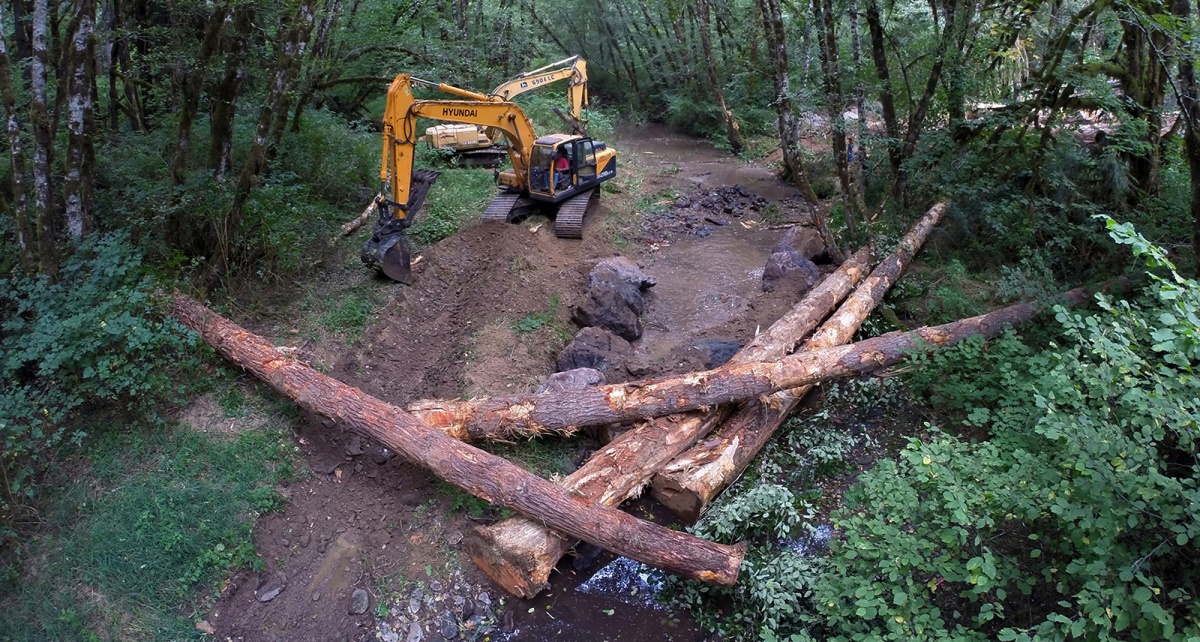 Center Content:
Stewardship Contracting
In the BLM forestry program, "Stewardship" refers to the ability to trade forest products for good and services. For example, in exchange for thinning the forest and keeping the trees to sell, a contractor or organization performs service-work that helps to achieve key land management goals such as improving wildlife habitat or reestablishing native plant species. The intent of stewardship is to improve, maintain, or restore forest or rangeland health; restore or maintain water quality; improve fish and wildlife habitat and reduce danger from wildfires.
Stewardship projects are created through an open, collaborative process that involved local communities and interested organizations. Stewardship contracting authority includes agreements with nonprofits, best-value contracts, and always include a goods for services arrangement. Congress permanently authorized stewardship contracting through the 2014 Farm Bill, ensuring that the BLM will always have this valuable tool available.  
Download the contractor's assistance guide for stewardship contracting.