COLORADO NATIONAL CONSERVATION AREAS
BLM Colorado manages three NCAs on Colorado's western slope: Dominguez-Escalante, Gunnison Gorge and McInnis Canyons. BLM Colorado manages these NCAs to protect their historic, scientific, wilderness and recreation values for future generations.
Featured National Conservation Area: McInnis Canyons National Conservation Area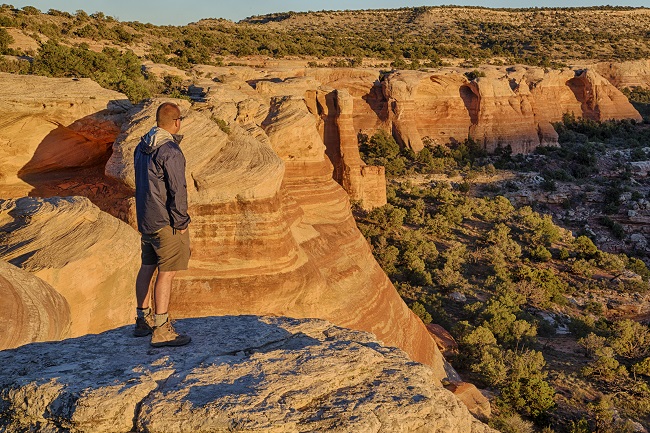 McInnis Canyons National Conservation Area is located on the flank of the Uncompahgre Plateau, which rises like a giant, rolling wave over the Grand Valley in western Colorado. Rugged canyons descend to the Colorado River and contain some of the most spectacular landforms found anywhere in the country, including Rattlesnake Canyon, Dinosaur Hill, Devils Canyon and Mee Canyon. Paleontologists have discovered internationally important fossils here during more than a century of excavation. Pictograph and petroglyph sites abound, and the Old Spanish Trail, once referred to as the "longest, crookedest, most arduous mule route in the history of America," runs through the NCA. Today, the NCA is a recreation destination, drawing visitors to the world-class mountain biking on Mack Ridge and along the 142-mile Kokopelli trail, which extends to Moab, Utah. Twenty-five miles of the Colorado River wind their way through the NCA, attracting boaters who value straightforward floating through spectacular multi-hued sandstone canyons.
All Colorado National Conservation Areas
All Colorado national conservation areas are below.