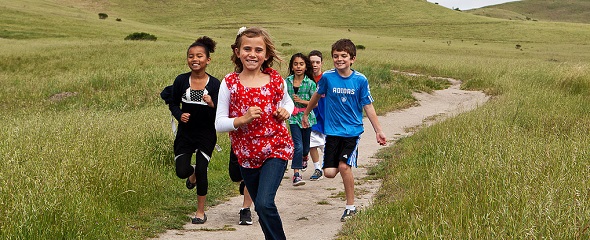 Fort Ord National Monument People and Culture
Journeys Across Land and Time
Hiking, jogging, biking, horseback riding—
Journey through the Fort Ord National Monument and you may encounter traces of others who traveled here many years ago.
Native Americans hunt and collect…
Before there was Fort Ord, there were Costanoan Indians. Archaeological sites show that Native Americans lived in the area for thousands of years. They used this area for hunting and gathering. Today their descendants still use Fort Ord National Monument for traditional activities.
1700s The Spanish explorer…
Juan Bautista de Anza sought to find an overland passage to Alta California. The Historic Trail crosses the national monument between Creekside Terrace and Badger Hills trailheads. The expedition eventually led to the European settlement of San Francisco.
1800s The Ranchers ride…
During the 1800s, large Spanish and Mexican land grants became the property of small ranching families. Mexican land grants "El Toro" and "El Chamisal" were used for ranching and today constitute most of the national monument. 
1900s The Army marches…
In 1917 the U.S. Army created the nearly 16,000 acre Gigling Reservation as an artillery impact area to train soldiers stationed at the U.S. Army Presidio of Monterey.
Today, your journey…
The BLM manages the Fort Ord National Monument in a manner that protects natural values, honors the military and cultural heritage of the landscape and offers high-quality, non-motorized recreation opportunities. Your cooperation will help ensure that 35 species of rare and endangered animals and plants that make this place their home are protected for generations to come.