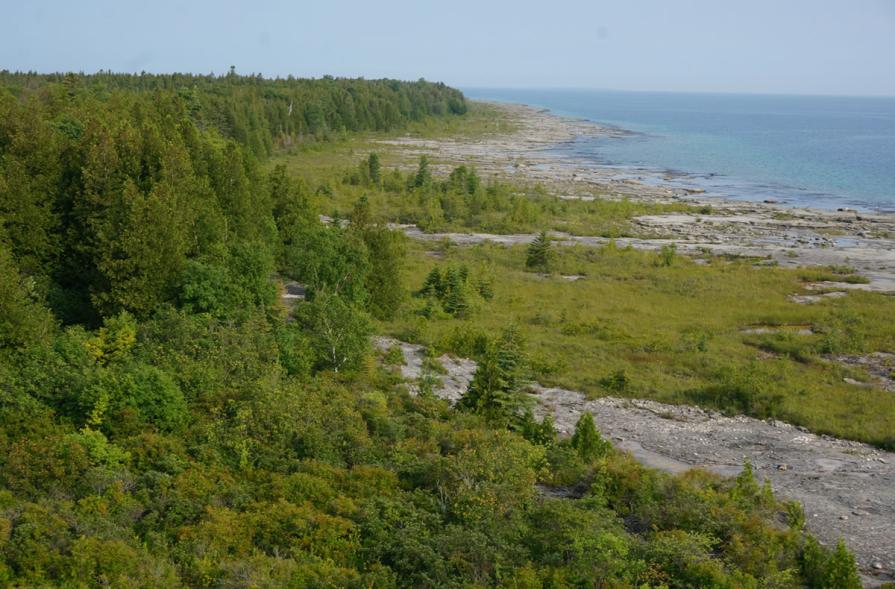 Eastern States Lands and Realty
The BLM Eastern States mission statement calls us to be "Guardians of the Past and Stewards for the future," which truly does drive our Lands and Realty program. We maintain the official collection of Federal land title records for the Secretary of the Interior, housing the largest collection of Land Title Records in the world including more than 9 million historic land title records dating back to 1787. They are being preserved and automated to make these records easily accessible to the public at www.glorecords.blm.gov.
Our Lands and Realty program is managed in order to find the highest and best use of public lands that may be found in the states east of and bordering the Mississippi River.  The Southeastern States District manages approximately 3,000 acres of public domain tracts including several prime beachfront properties in Florida and Alabama.  In the northeastern United States, the BLM manages over 400 public islands in the rivers and lakes of Minnesota and Wisconsin. Sometimes, the highest and best use of the land may be to convey it out of public ownership to be managed by other entities for use by communities or other municipalities.  
One such project was the conveyance of Thunder Bay Island in Lake Huron to the Alpena Township in the state of Michigan under the Recreation and Public Purposes Act.  Thunder Bay Island had been reserved for lighthouse purposes in 1842.  When it was no longer needed, the United States Coast Guard (USCG) relinquished approximately 168 acres. Working with the National Oceanic and Atmospheric Administration (NOAA), U.S. Fish and Wildlife Service (FWS) and Alpena Township, the BLM conveyed Thunder Bay in a special ceremony attended by all partners and members of the local community. With that action, the Thunder Bay National Marine Sanctuary became the nation's first freshwater marine sanctuary.