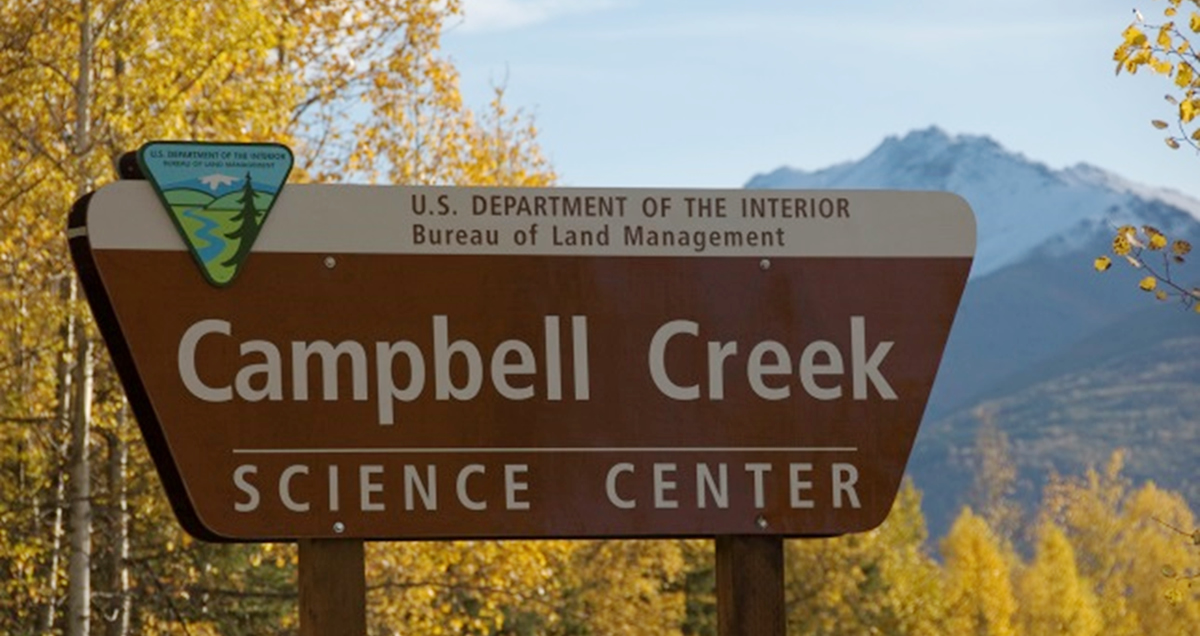 About the Blm Campbell Creek Science Center
The BLM Campbell Creek Science Center is an outdoor science education center for people of all ages that encourages interest and participation in the balanced management of natural resources.
Our mission is to promote discovery and learning experiences that increase awareness, understanding, and appreciation of nature; use of the best science for the management of Alaska's natural resources; and behaviors, practices, and lifestyles that minimize impact on the environment.
Our History
The Campbell Creek Science Center is a $6 million facility built in 1996 with a special appropriation sponsored by Senator Ted Stevens. The Center is located on BLM's Campbell Tract, a 730-acre parcel of public land with diverse habitats, wildlife, and native vegetation in the heart of Anchorage.
The Center is operated by the BLM Anchorage Field Office with assistance from many volunteers and partners. A Memorandum of Understanding outlines the roles of the 19 partner organizations. A second Memorandum of Understanding outlines the roles of 10 partner organizations for a community-wide interpretive naturalist training course. 
The Campbell Tract became a recreation fee site in 1999, enabling the Center to charge fees for building rentals and programs. Annual fee revenues are about $130,000.
Our Programs and Facility
The Center serves approximately 40,000 visitors each year with a variety of programs, special events, workshops, volunteer opportunities, and facility rentals. Our talented and enthusiastic staff offer students of all ages custom-designed, hands-on science programs that inspire a sense of wonder and increase understanding of science.
We have something for everyone:
Pre-school, elementary, middle, and high school science education and nature awareness programs.
Team-building programs for youth and adults.
Orienteering and other outdoor skills programs.
Scout programs.
Backpack kits for self-guided nature studies.
Evening lectures.
Summer evening science series for families.
Early morning bird walks.
Indoor and outdoor volunteer opportunities.
Special events for people of all ages.
Adult science and natural history programs.
Biomonitoring projects including bird banding and creek studies.
…and more!
Our facility offers a retreat-like setting for meetings, trainings, and workshops on science and environmental topics, education, natural resources, outdoor recreation, or health and human services. Rental customers have the options of two different-sized meeting rooms as well as a commercial kitchen.
The Science Center sits on the 730-acre Campbell Tract, which provides visitors with 12 miles of non-motorized use recreational trails.