Eastern Montana/Dakotas District Engine Crews assist in Arizona
Story by Mark Jacobsen, Public Affairs Specialist, Eastern Montana/Dakotas District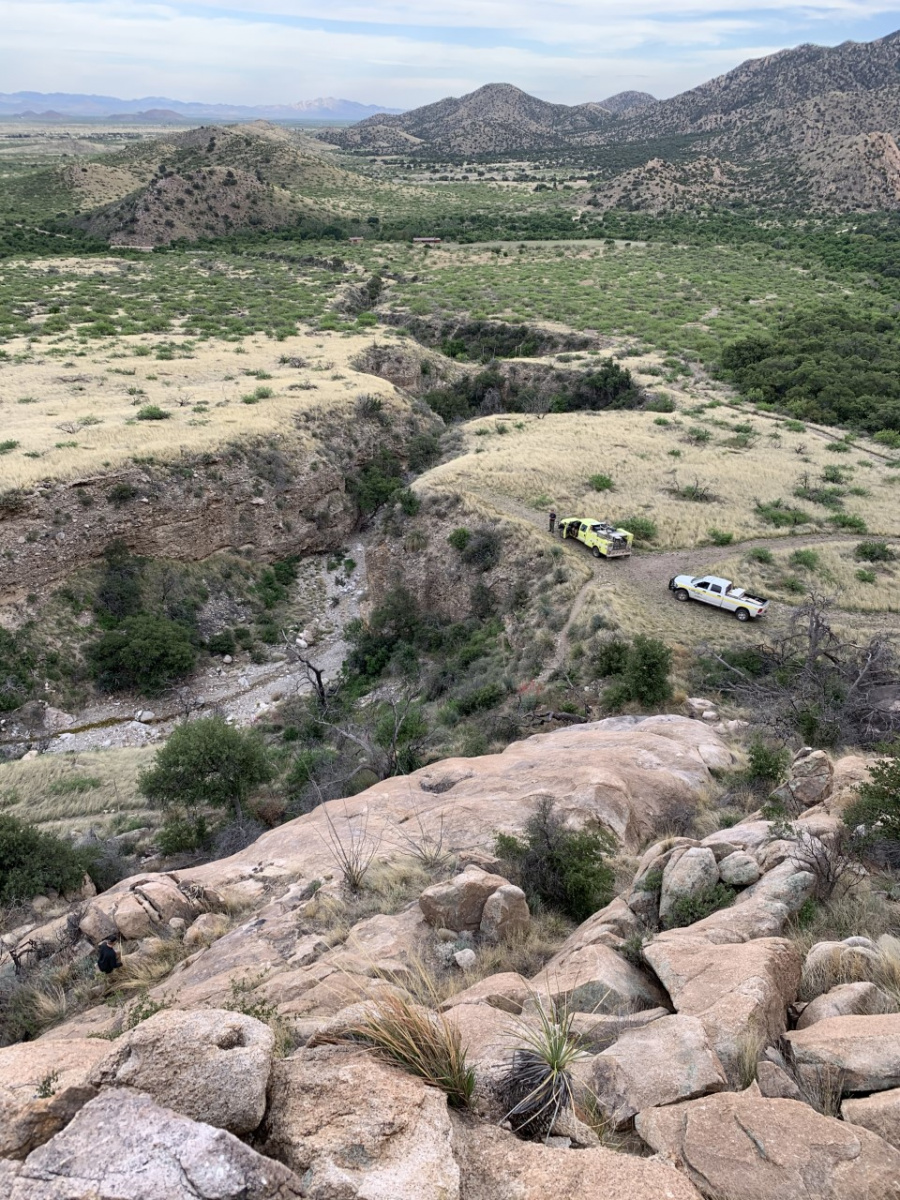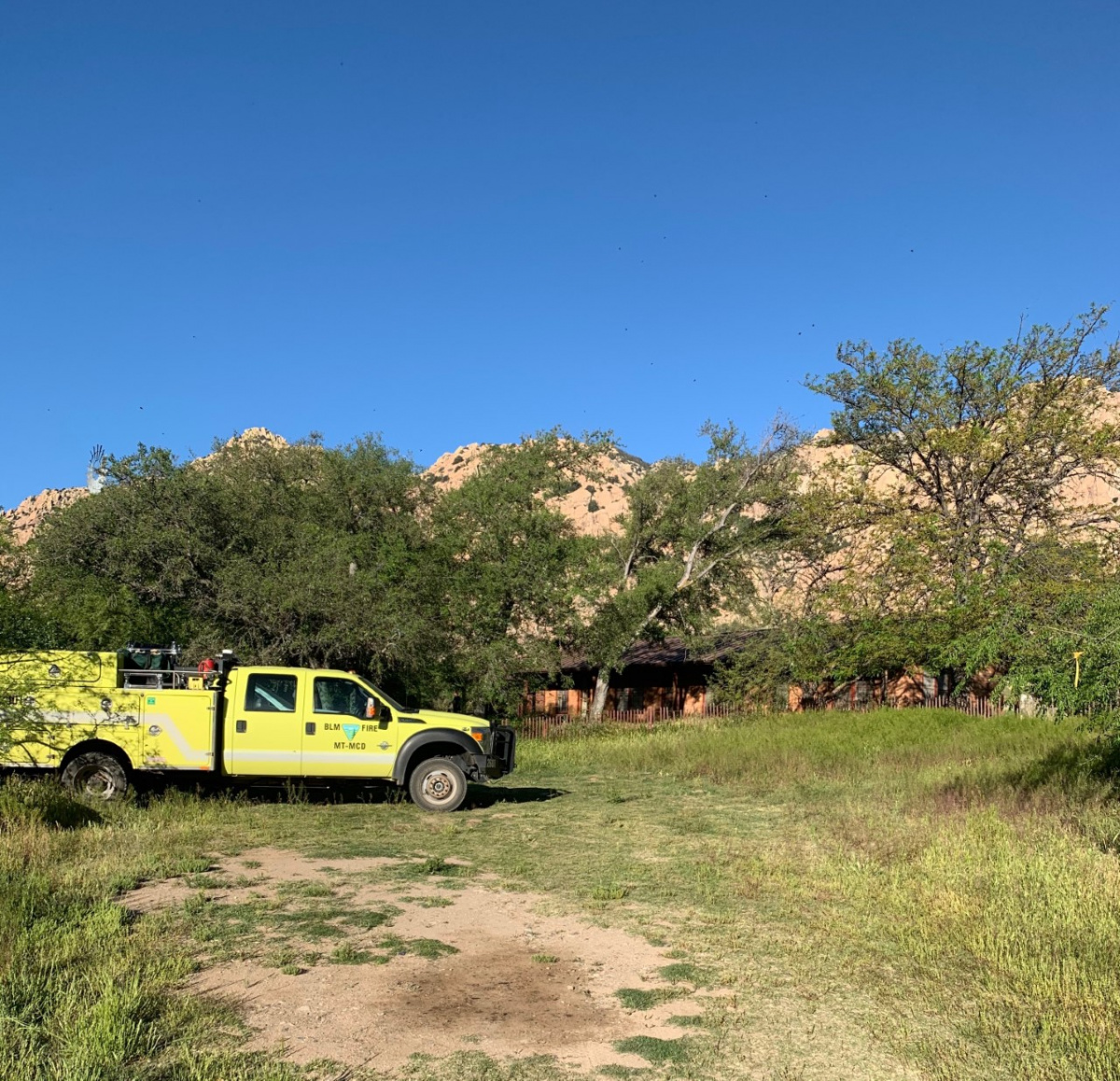 Wildfire doesn't pay attention to pandemics, obviously. The same goes for the planet's regular seasonal changes. With that in mind, the BLM continues to accomplish its mission by planning, forecasting wildfire conditions and following a strategic response plan.
That's why –in this moment of social distancing and precaution—the crews of Fire Engines 2601 and 2601 trucked all the way down to Arizona from the Eastern Montana/Dakotas District to lend a hand as the Coronado National Forest experiences higher-than-usual temps this spring. As of this writing, these were the only BLM engine crews that have traveled from out of state to assist. They even got a mention from Interior Deputy Secretary Kate MacGregor on Twitter.
Crewmembers have been meticulous about following measures to protect themselves from the Covid-19 risk: gloves, masks, sanitation and distancing were employed on the trip down. The crew continues to work under this protocol daily, staying in a cabin and limiting trips to town for supplies. Having these stringent safety procedures in place were the basis for the authorization to deploy crews from the Montana/Dakotas BLM.
"We're briefed daily over the phone and have been patrolling the various mountain ranges of the Coronado National Forest," said Assistant Engine Captain Chris Kurkowski. "The crew only goes into town for food, fuel and other supplies a couple times a week to limit exposure."
"We also answer health questions daily and take our temperatures and other vital signs to ensure we are not getting sick, and to track any changes," he said. Kurkowski noted that other than the extra precautions, their daily patrols are quite routine.
The Coronado National Forest encompasses about 1.78 million acres and includes mountain ranges in both southeastern Arizona and southwestern New Mexico.