Our Mission
The Bureau of Land Management's mission is to sustain the health, diversity, and productivity of public lands for the use and enjoyment of present and future generations.
A Multiple-Use and Sustained Yield Mission 
Congress tasked the BLM with a mandate of managing public lands for a variety of uses such as energy development, livestock grazing, recreation, and timber harvesting while ensuring natural, cultural, and historic resources are maintained for present and future use. 
To do this, we manage public lands to maximize opportunities for commercial, recreational, and conservation activities.  This promotes healthy and productive public lands that create jobs in local communities while supporting traditional land uses such as responsible energy development, timber harvesting, grazing, and recreation, including hunting and fishing.
Learn more about our multiple-use approach.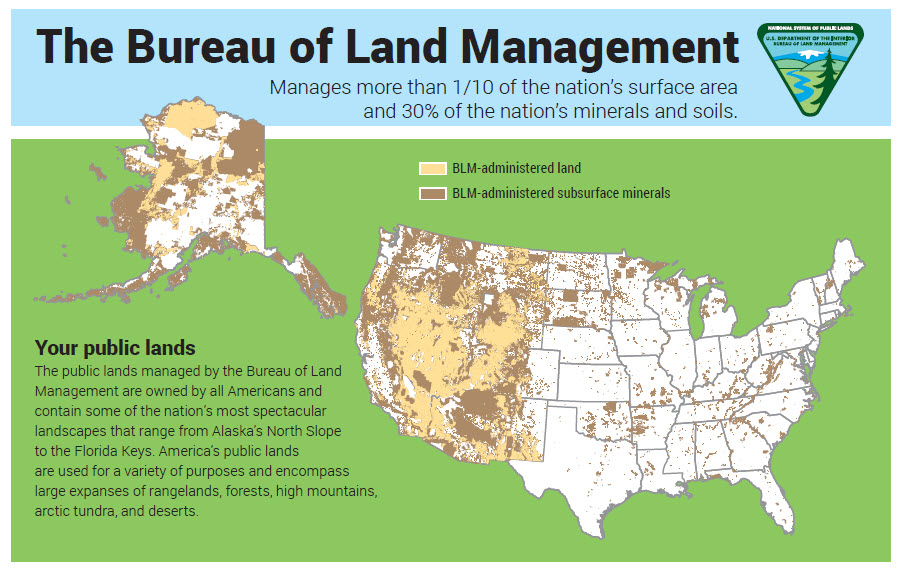 Download the BLM's infographic about our mission and activities throughout the country.