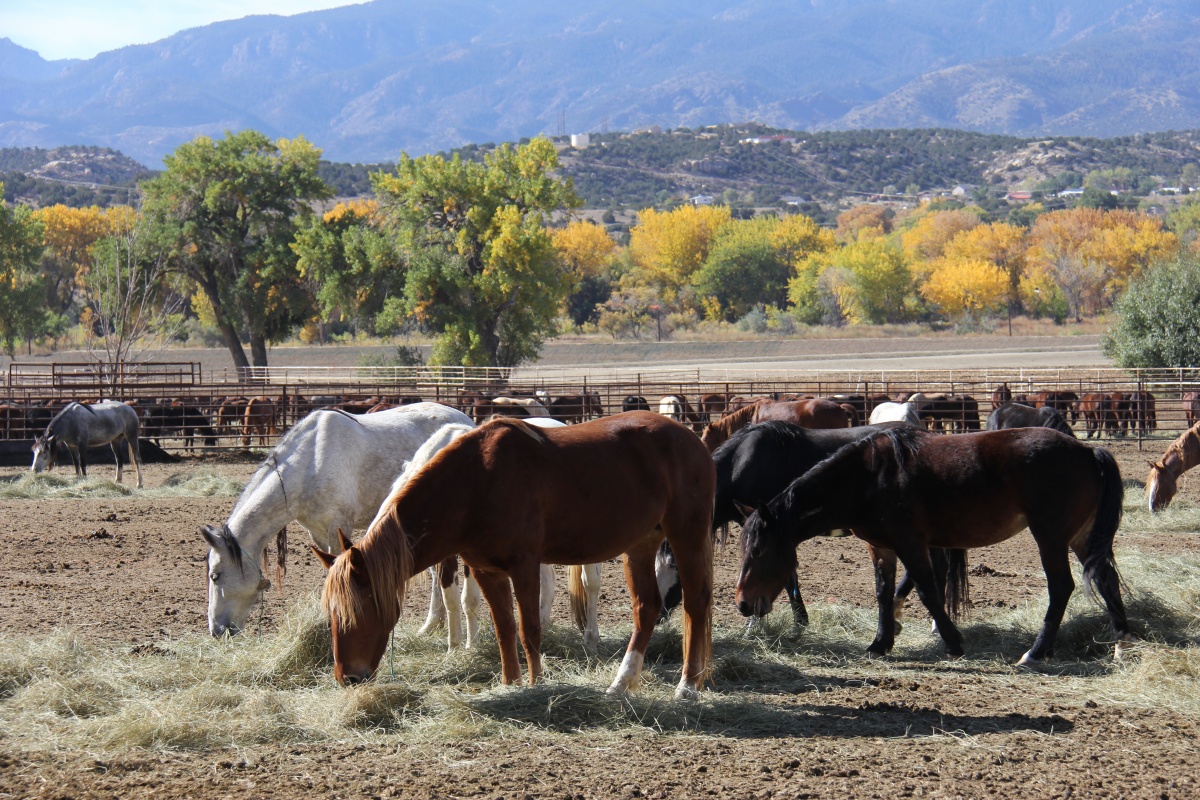 Canon City Wild Horse Inmate Program
The BLM's wild horse and burro holding facility at the Colorado Department of Corrections in Canon City can house up to 3,000 animals at a time and is one of only five facilities in the nation with a Wild Horse Inmate Program. As part of a cooperative agreement between the BLM and the Colorado Department of Corrections, inmates in the WHIP feed, care for and train horses for adoption while gaining meaningful and marketable experience they can use when they reenter the workforce.                                 
While the Canon City facility holds adoptions for both trained and untrained mustangs, the WHIP offers trained horses to people who may not have the experience, time or facilities to train a mustang on their own. Generally, inmates at Canon City finish training about seven to 10 horses each month.                       
The facility hosts two adoptions per month. Adopters must make an appointment in advance. Please contact 719-269-8500 to make an appointment.