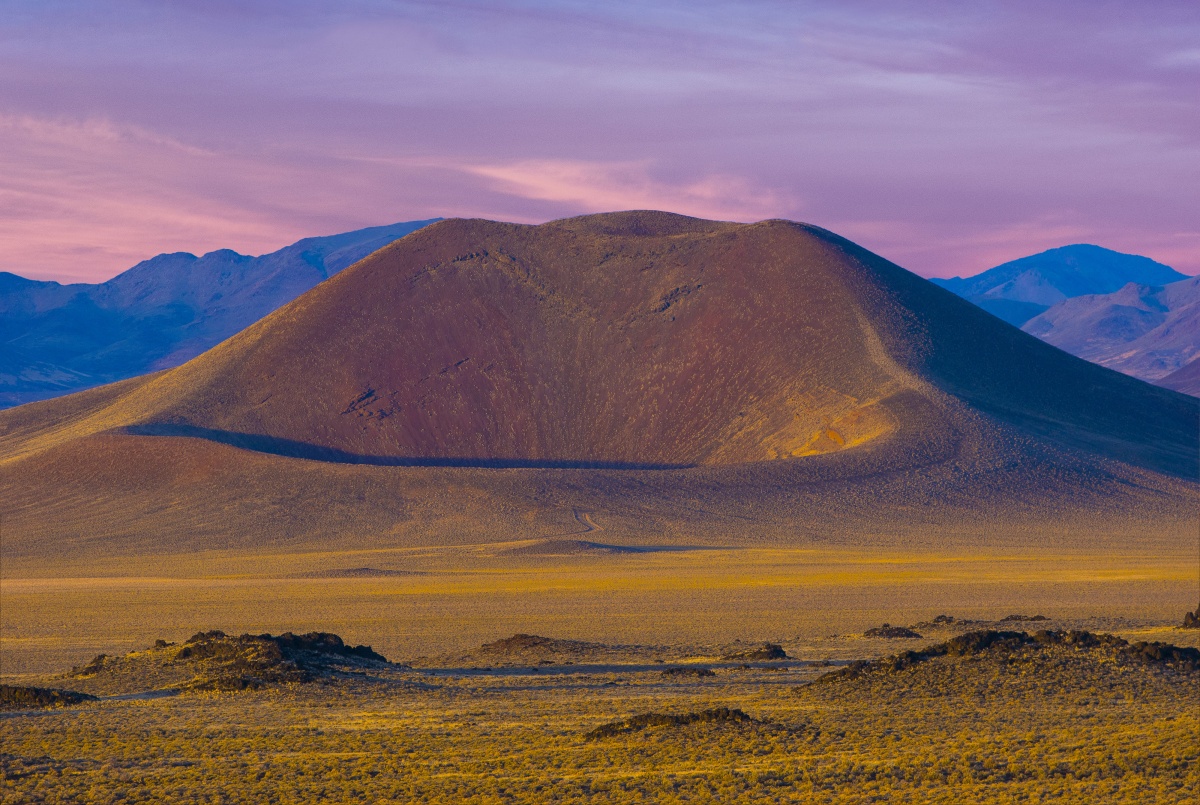 Center Content:
Nevada Byways
Lunar Crater Back Country Byway 
Located 75 miles east of Tonopah, Nev., on U.S. 6, the Lunar Crater Back Country Byway area contains numerous volcanic features.  Byway travelers will be able to see cinder cones, maars and basalt flows similar to features found on the moon.  
The first distinctive geological feature travelers see is Easy Chair Crater.  Farther along the route are sculptured rock formations, which lead to Lunar Crater.  Lunar Crater was designated a National Natural Landmark in 1973.  From the crater's rim visitors can see 20 extinct volcanoes in the nearby hills.  High-clearance vehicles are strongly recommended on this unpaved, 24-mile dirt road.