Tres Rios Field Office Seasonal and Emergency Closures: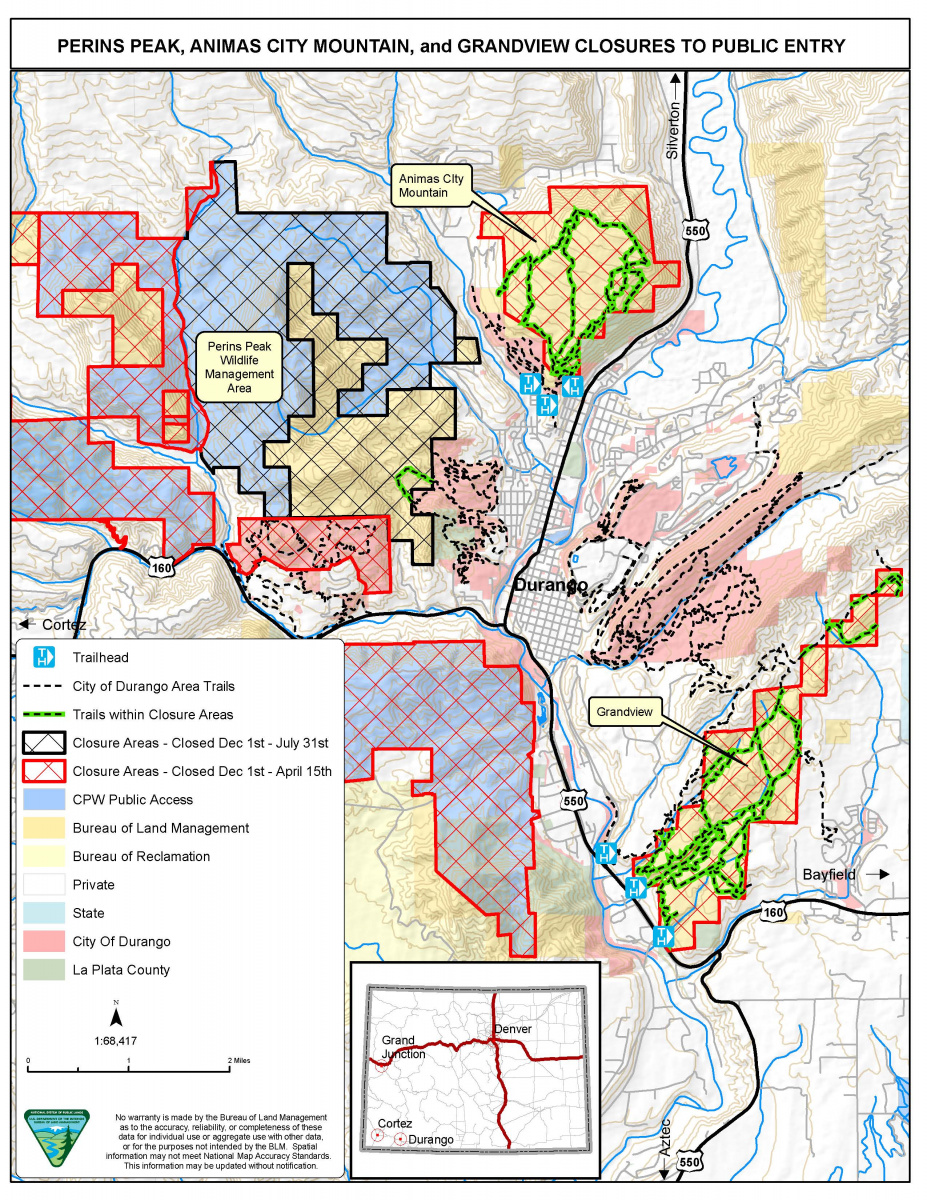 Map of winter closures. To enlarge the map, right click and open in new tab.
DURANGO AREA ANNUAL WINTER CLOSURES
The BLM, City of Durango, and Colorado Parks and Wildlife close trails to hikers, bicyclists, and others in the Durango area annually from Dec. 1 through April 15 (with possible extension through April 30 if conditions warrant) in order to protect wintering wildlife.
Grandview Ridge
Big Canyon and Sale Barn trailheads (access located east of U.S. Highway 160)
South Rim trail, portions of Sidewinder and Cowboy trails on BLM lands accessed from Carbon Junction trail or Crites connect
Grandview BLM trails (access from Three Springs)
Animas City Mountain
BLM lands above the lower loops (approximately 1.5 miles above the 32ndstreet trailhead)
Twin Buttes Area
All upper trails as marked
Bodo State Wildlife Areas
Exceptions: the Smelter Mountain Trail is open from 10 a.m. to 2 p.m., dogs are prohibited; small-game hunting is allowed in the area south of La Plata County Road 210.
Perins Peak
The area east of County Road 208 and west of Hogs back.
Note: this area is closed through July 31 to protect nesting peregrine falcons.
For more information, contact the BLM Tres Rios Field Office at 970-882-1120