Grand Junction Seasonal Closures
December 1 - May 1
Annual winter closures to motorized and mechanized vehicles will go into effect Dec. 1 on select public lands in Mesa, Delta and Montrose Counties to reduce stress on wintering wildlife and prevent road damage. All areas continue to be open to hiking and horseback riding.
Seasonal closures occur from Dec. 1 to May 1 for Coal Canyon Road in the Little Book Cliffs Wild Horse Area, Blue Mesa, Beehive, Chalk Mountain, Grand Mesa Slopes at Horse Mountain, Sink Creek, Mesa Creek, and Lands End roads; and the Gibbler Gulch, Wagon Park, Sawmill Mesa areas. Also, roads branching from 16 Road will be closed at Garvey, Post and Lapham canyons.
Seasonal Closure Interactive Web Map 
See maps below for closure areas (right click and open in new tab to enlarge any map):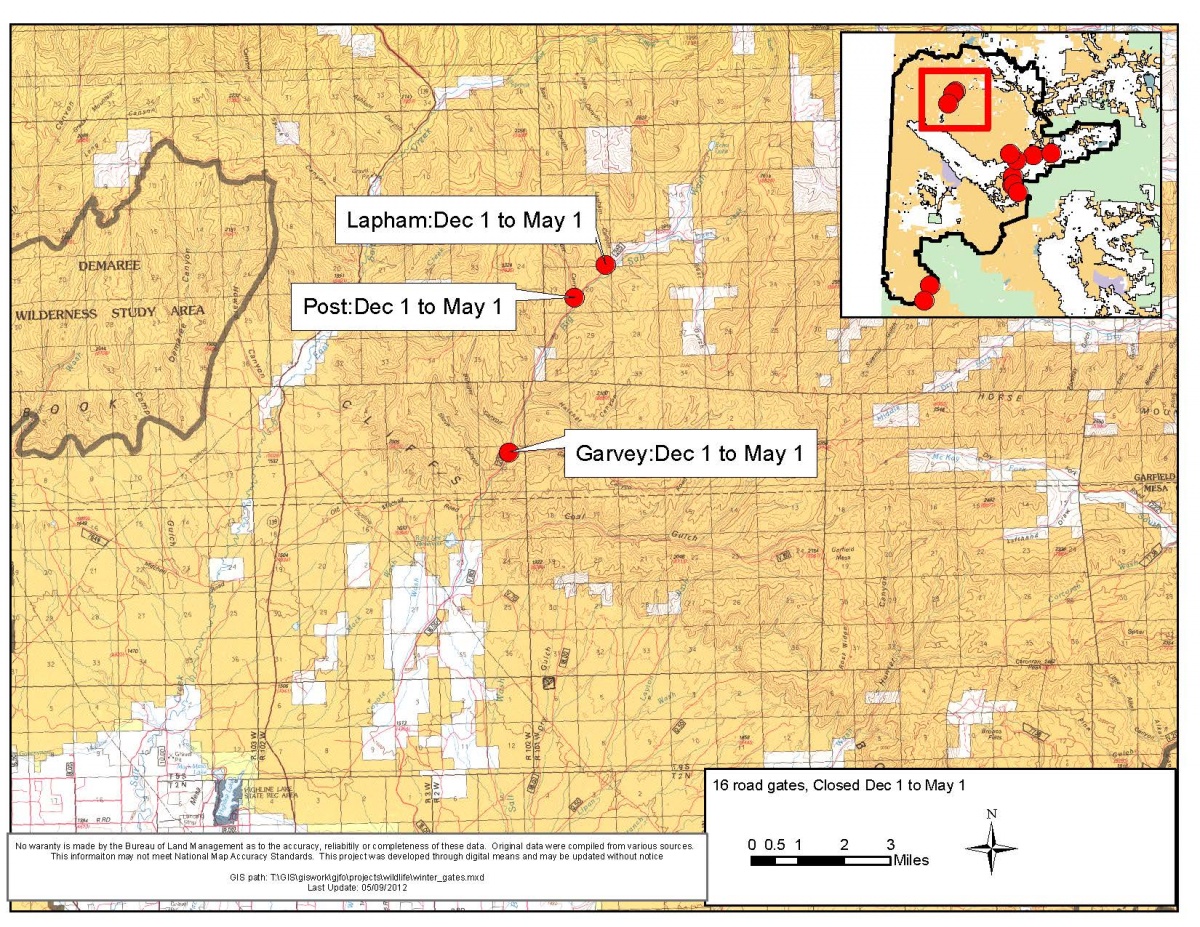 Click Here for 16 road gates map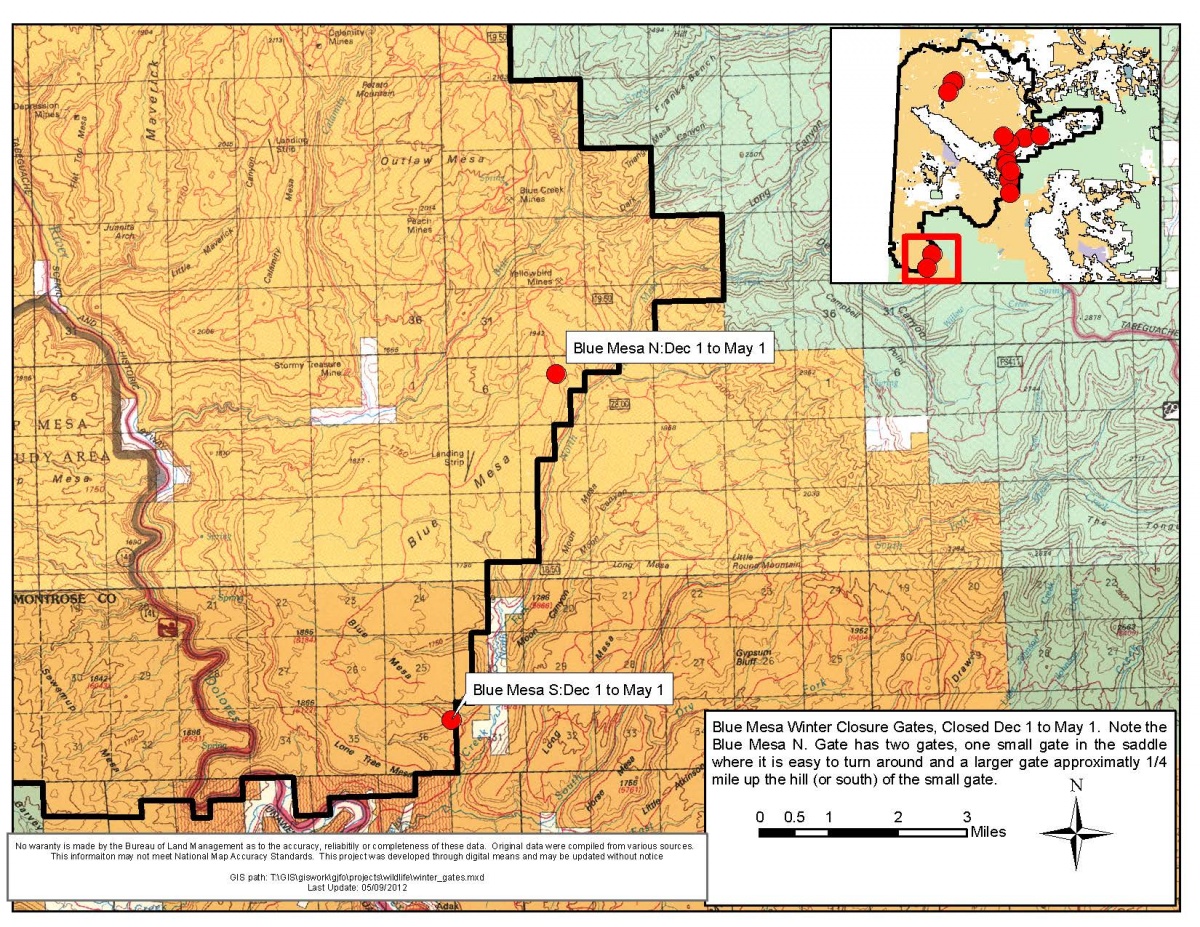 Click Here for Blue Mesa Winter Closure Map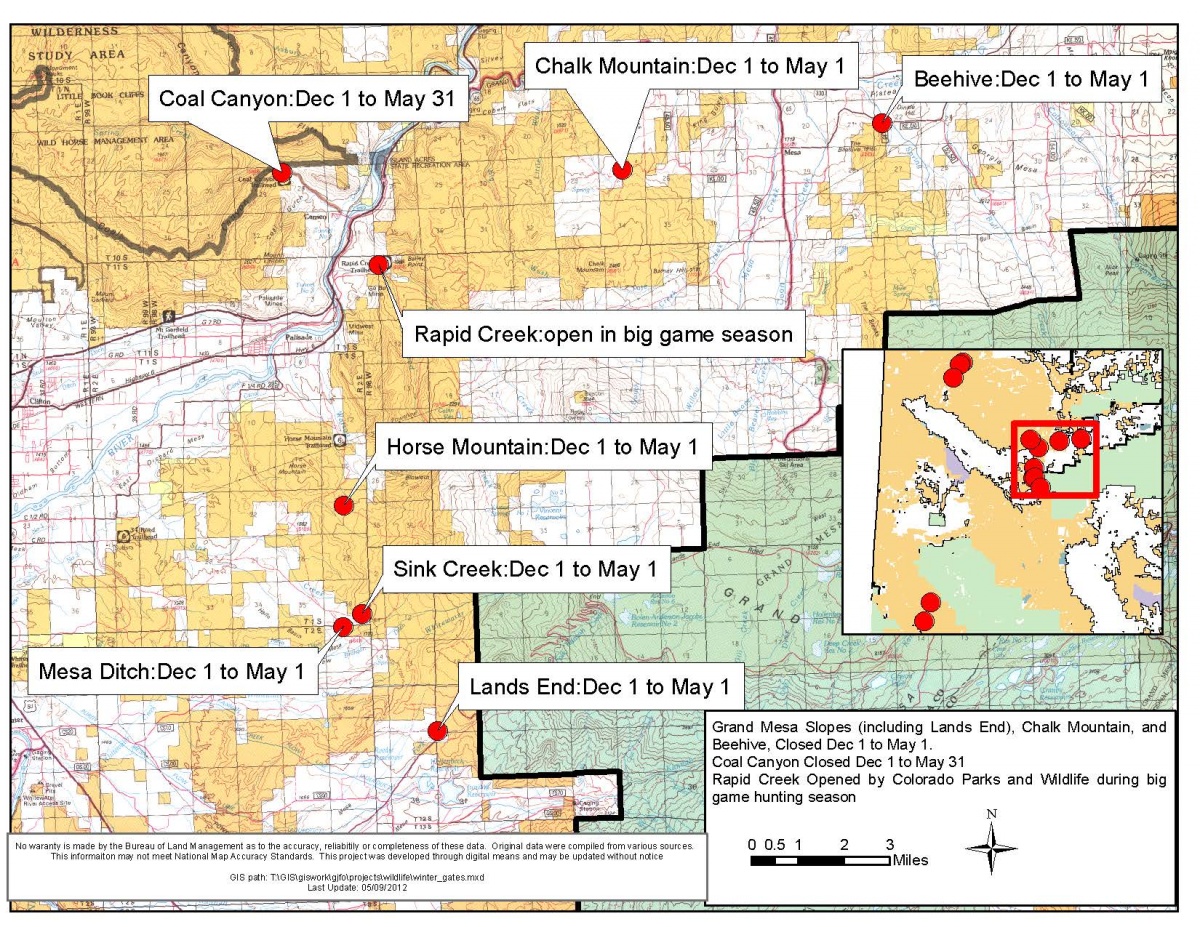 Click Here for Grand Mesa Slopes Map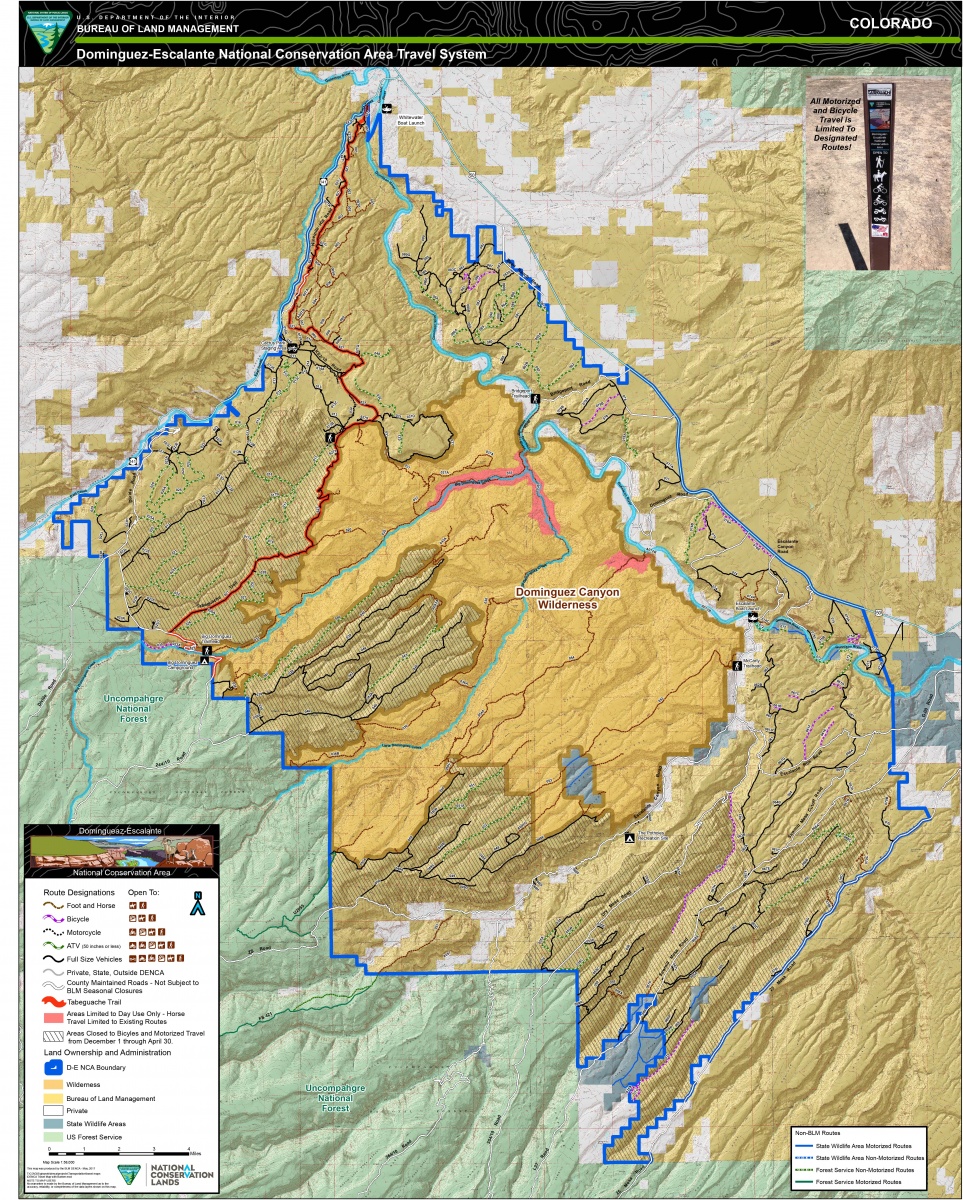 Click Here for DENCA travel map
For more information or to report violations in these areas call the BLM Grand Junction Field office, (970) 244-3000.