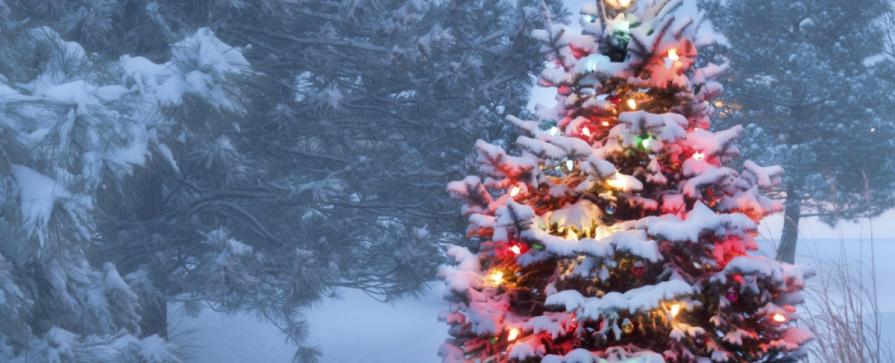 Idaho Christmas Tree Permits
'Tis the season! Looking for an outdoor experience to celebrate the holidays? How about cutting down your own Christmas tree? Christmas tree permits can be purchased from your local BLM office. Online permit sales for select areas are available here. Check out all the details below.
You must have a valid permit to cut and/or remove trees from BLM-managed public lands. Tag prices and restrictions are different for trees cut on U.S.D.A Forest Service land.   
No topping of trees.
Cut below lowest live limb - Leave stumps no higher than six inches.
Avoid damage to other trees.
Drive only on existing roads. Don't block traffic when you park. Comply with road closures.
Do not trespass on or through private land. 
Stay on designated roads and respect private land. Some tree cutting areas may be inaccessible after snowfall – early season cutting is advisable.
Be safe and prepared. Check road and weather conditions before heading out. Make sure you have everything you need for an outdoor venture including warm clothes, food, water, and safety equipment. Let someone know where you'll be going and when you plan to return.  If you get stranded, call for help, and stay with your group and vehicle until help arrives.
Please dispose of trees properly.  Consider composting or using for as firewood, if those are options available to you. 
Keep in mind that hunting seasons are usually open during these times, so wearing brighter colors may be advisable. 
Permits are $10, limit 3 trees maximum. 
Any species may be cut. 
Maximum tree height of 20 feet. 
Sales begin November 19
Owyhee Field Office
101 S. Bruneau Highway 
Marsing, ID  83639
Office hours: Monday - Friday, 8:00 - 4:30
Four Rivers Field Office
3948 Development Avenue
Boise, ID 83705
Office hours: Monday - Friday, 8:00 - 4:30
Permits are for Christmas trees on public lands managed by the BLM in southeastern Idaho (Pocatello and Upper Snake Field Office)
$10 each with a limit of one per family
Where to go (Maps):
Upper Snake Field Office 
Permit sales are provided online only
Pocatello Field Office
4350 S. Cliffs Drive
Pocatello, ID
Monday through Friday, 7:45 a.m. to 4:30 p.m.
Permit sales are available online
Permit costs $5
Limit 3 per household
Coeur d' Alene Field Office
3232 W. Nursery Rd.
Coeur d'Alene, ID 83815
8:00 a.m. to 4:00 p.m. M-F
Cottonwood Field Office
2 Butte Drive
Cottonwood, ID 83522
Monday through Friday; 7:45 a.m. to 4:30 p.m.
Shoshone Field Office
400 West F Street
Shoshone, ID 83352
Monday through Friday; 7:45 a.m. - 4:30 p.m.
$5.00/permit