Idaho Featured Wildlife Projects
Soda Fire Emergency Stabilization and Rehabilitation
The 2015 Soda Fire burned nearly 280,000 acres in southwest Idaho and southeast Oregon, including nearly 200,000 acres of sage-grouse habitat, portions of 41 grazing allotments, three wild horse management areas, and a popular motorized and non-motorized recreation area.  Due to the location of the fire and its effect on federal, state and private lands, a collaborative approach was taken to assess values at risk, to rehabilitate and monitor treatment success within the entire burned area. The collaborative effort has involved US Fish and Wildlife Service, Natural Resources Conservation Service, Idaho Department of Lands, Idaho Department of Fish & Game and the Bureau of Land Management. 
In early November 2015, the interagency Emergency Stabilization and Rehabilitation team released the final restoration plan in response to the Soda Fire. The Soda Fire Emergency Stabilization and Rehabilitation plan was the first large scale fire to be planned and implemented following the release of Secretarial Order 3336 – Rangeland Fire Prevention, Management and Restoration. 
The effort involves planting desirable non-native seed to keep invasive species like cheatgrass and medusahead from thriving and aims to establish a landscape that allows native plants like sagebrush to be planted, improving sage-grouse habitat. 
In addition, the BLM is collaborating with the Idaho Department of Fish and Game to monitor sage-grouse from 5 leks within the fire perimeter using satellite telemetry.  One of the goals of this project is to analyze how sage-grouse use habitat within and around the fire perimeter.     
""We have long worked on and enjoyed solid collaborative relationships in Idaho across the board with agencies and landowners involved in natural resource management,"" said former BLM Idaho State Director Tim Murphy. "This sort of thing enhances the leveraging already going on, and all hands and all lands benefit."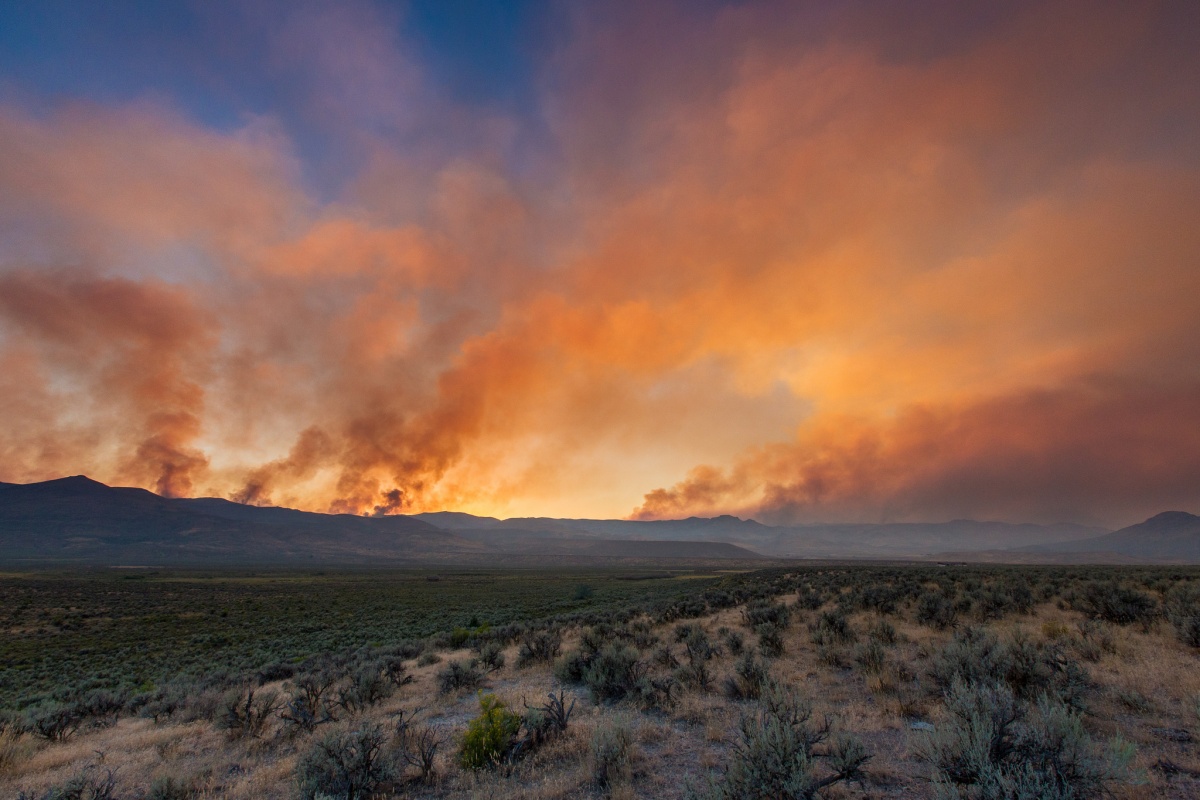 View project photos in BLM Idaho's Soda Fire album on Flickr.
 

Soda Fuel Break Targeted Grazing Project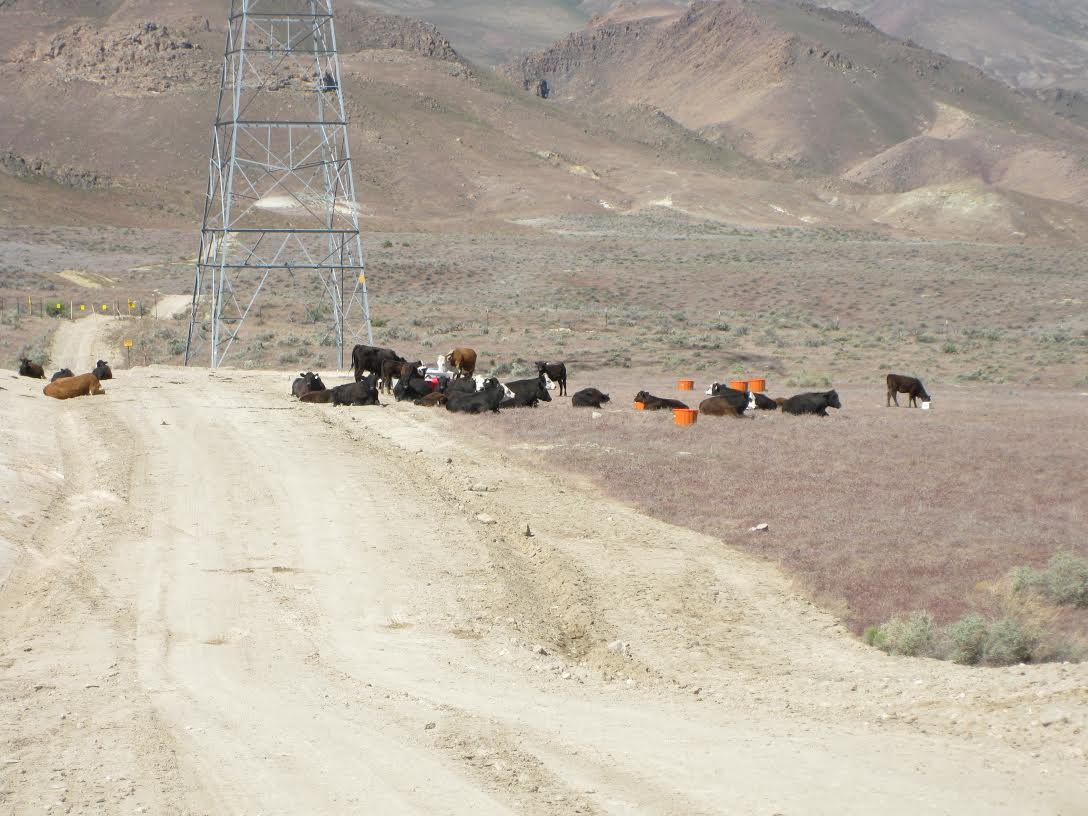 The BLM's Boise District is implementing a fuel break project along portions of the Owyhee Front to protect rehabilitation efforts in the 400-square mile area burned by the Soda Fire. A fuel break works by reducing vegetation in order to reduce flame lengths, slow the spread of fast-moving wildfires and provide opportunities for firefighters to safely contain a fire. For this project, existing roadways will be cleared free of vegetation with a 200-foot treatment zone on both sides. While most of these fuel breaks will be treated by mechanical and herbicide means, the BLM is also using livestock to conduct an experimental targeted grazing project.
For this project, BLM is coordinating with local ranching operators to graze their livestock along 36 miles of roads, totaling 1,757 acres. The objective is to create a stubble height of 2 inches or less within the 400-foot wide fuel treatment zone. Operators will use the placement of temporary water troughs and supplements to concentrate livestock use along the identified fuel break. 
Motorists and off-road vehicle users - From March through June when livestock may be present along these roadways, please be aware, use caution and leave all gates as you find them. We appreciate your cooperation in this effort!
This project is an example of the BLM supporting working landscapes while promoting multiple use on public lands.
For more information, please contact BLM Boise District at (208) 384-3387.
Maps: Soda Fuel Breaks Targeted Grazing - Spring 2018 | Soda Proposed Fuel Breaks