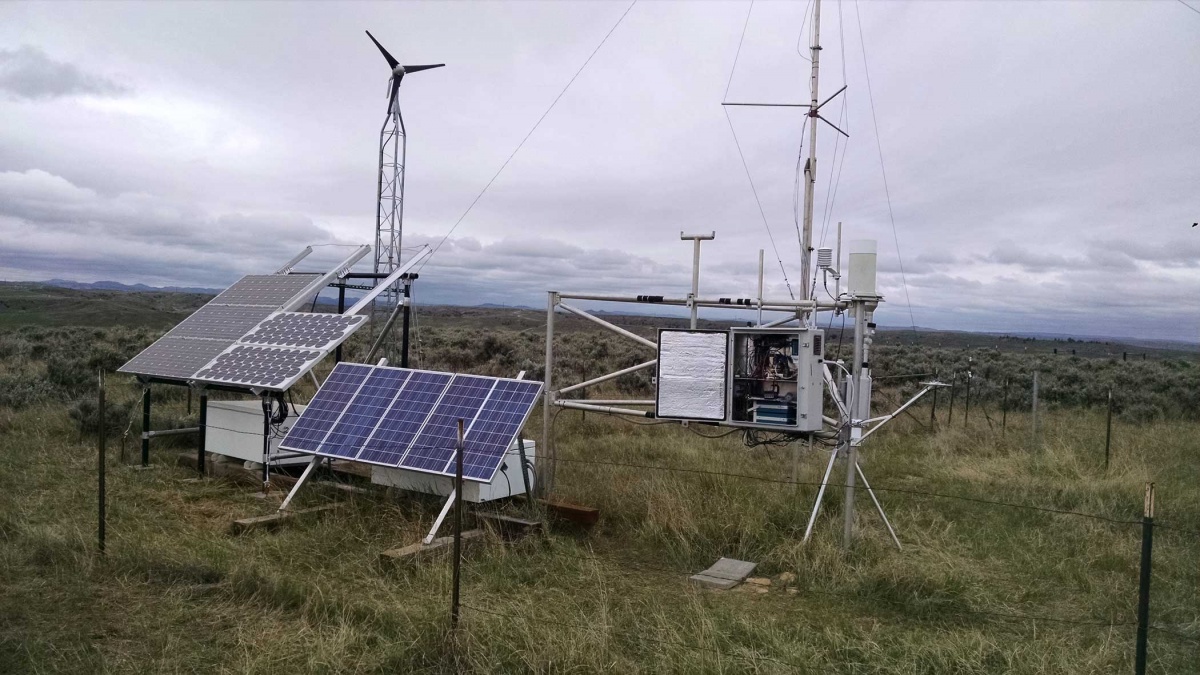 BLM Wyoming Air Program
The BLM Wyoming Air Resource Program strives to ensure that air quality and air quality related values on public lands are managed in a manner that complies with the Clean Air Act, FLPMA, NEPA and state and tribal regulations.  The Air Resource Program accomplishes this through collaboration with state and other federal agencies and concerned stakeholders and citizens to ensure air quality analyses in support of NEPA are comprehensive and effective in identifying air quality impacts that could result from BLM-authorized activities on public lands.  
An important component of the BLM Wyoming's air program is a dedicated air quality monitoring network throughout Wyoming-Wyoming Air Resource Monitoring System (WARMS).  The monitoring network provides data to assess existing air quality conditions, monitor the impacts of federal actions, and determine long term trends.  The BLM's air quality monitors are sited and located on public lands in areas where little to no monitoring data are available.  The monitoring network is designed to meet the needs of BLM land managers and decision makers by providing useful air quality data for identifying concerns and evaluating air strategy effectiveness.  Specific monitoring sites are also established to fulfill air monitoring commitments in Records of Decisions (RODs).  All monitoring sites and near real-time date are publicly available at www.blmwarms.net.  
Partnerships
The BLM Wyoming partners with the University of Wyoming, Department of Atmospheric Science to provide air quality monitoring at high priority locations in Wyoming.  The University of Wyoming Atmospheric Science program, developed with the support of UW's School of Energy Resources, provides scientific quality data products for the BLM.  UW maintains and equips a state-of-the-art mobile air quality monitoring laboratory that the BLM utilizes to collect and monitor air quality conditions at locations that may be impacted by large oil and gas development projects on public lands.  The UW mobile laboratory provides continuous measurements of ozone, nitric oxide, nitrogen dioxide, carbon monoxide, methane, non-methane hydrocarbons, particulate matter (PM2.5), and meteorological data.
UW has previously conducted monitoring for the BLM in Converse County and is relocating the mobile laboratory to a site near Saratoga in order to monitor downwind air quality from oil and gas development projects in the Rawlins Field Office.