This office administers more than 600,000 surface acres of public land along the Front Range and 6.8 million sub-surface acres. Since the field office spans such a large area, it covers a variety of terrain and is involved in a multitude of initiatives.
Field Office Spotlight
The Bank and Sand Gulch campground reservations
Beginning March 8, the Royal Gorge Field Office will be accepting reservations for the 2021 camping season at The Bank and Sand Gulch campgrounds north of Cañon City. Reservations can be made through Recreation.gov.
For individual sites, campers can make reservations up to 14 days in advance of their stay. Group sites can be reserved up to 90 days in advance of arrival. Reservations can be made by visiting the recreation.gov website or by calling (877) 444-6777.
---
Fire Information
Please visit the Rocky Mountain District Fire Restrictions Page for information about current fire restrictions and closures. 
---
Browns Canyon National Monument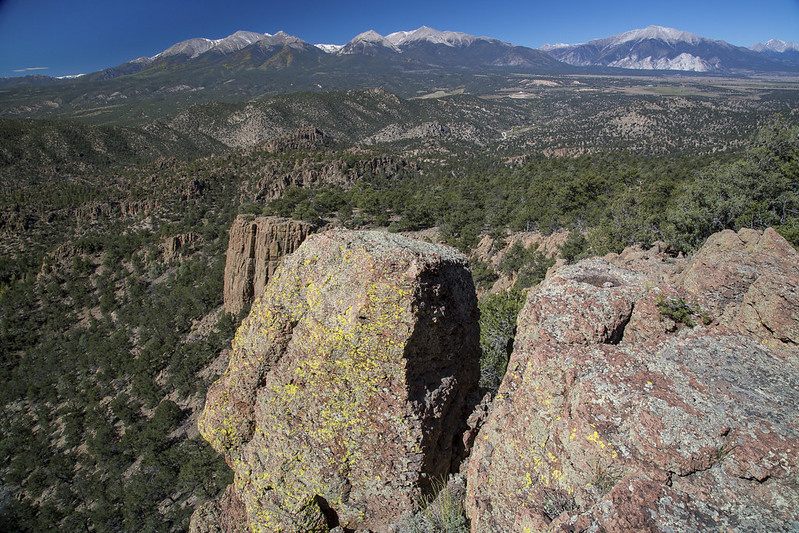 Browns Canyon National Monument is managed by the Royal Gorge Field Office. Browns Canyon National Monument, including the Browns Canyon Wilderness Study Area, covers approximately 22,000 acres of federally and state-managed public lands in Chaffee County. 
---
Online Firewood Permits
The Royal Gorge Field Office is offering the purchase of Christmas tree and fuelwood permits online. To purchase a permit visit forestproducts.blm.gov, answer the questions, and review the terms and conditions. Payment information is collected through a secure government payment site. Please print and keep a copy of your permit for law enforcement officers to check.
Leadership
Keith Berger
Field Manager
Kalem Lenard
Assistant Field Manager
Sharon Sales
Assistant Field Manager, Resources
Mark Lyon
Acting Assistant Field Manager, Minerals and Lands
Contact
Mailing Address:
3028 E. Main St.
Canon City, CO 81212
Phone: 719-269-8500
Fax: 719-269-8599
Hours:
M-F 8:00 a.m. - 4:30 p.m. (Closed Federal Holidays)
TTY/Relay System
If you are deaf, hard of hearing, or have a speech disability, please dial 7-1-1 to access telecommunications relay services.