Junior Ranger Missions - Virtual Game

Discover Your Public Lands – Explore Bureau of Land Management lands in a whole new way. Play virtual Junior Ranger Missions with the free educational game app: Agents of Discovery, the not-so-secret, secret agency dedicated to learning and playing outdoors. 
Download and play on mobile devices at participating BLM locations or at home. This platform encourages kids to move, play, and explore their public lands as they complete virtual "Missions" and solve educational challenges through observation and discovery.  
To get started: 
Download the free Agents of Discovery app to your mobile device. 

Search the app for the name of the mission you want to play. 

Preload the missions and head out to the BLM location to start completing your challenges or play the National Mission at home!  
AGENTS: Remember to play it safe and always watch for hazards around you. 
If you complete all the missions, follow us on Facebook or Twitter to find out when a new mission goes online! (links to national BLM social media) 
Find a Place to Play:
National Mission - Play it at home!

Alaska

Arizona

California

Colorado

Florida

Idaho

Montana

Nevada

Oregon

Utah
Agents of Discovery Missions at Pompeys Pillar National Monument
 Download the Agents of Discovery app
The Agents of Discovery App and can be downloaded from: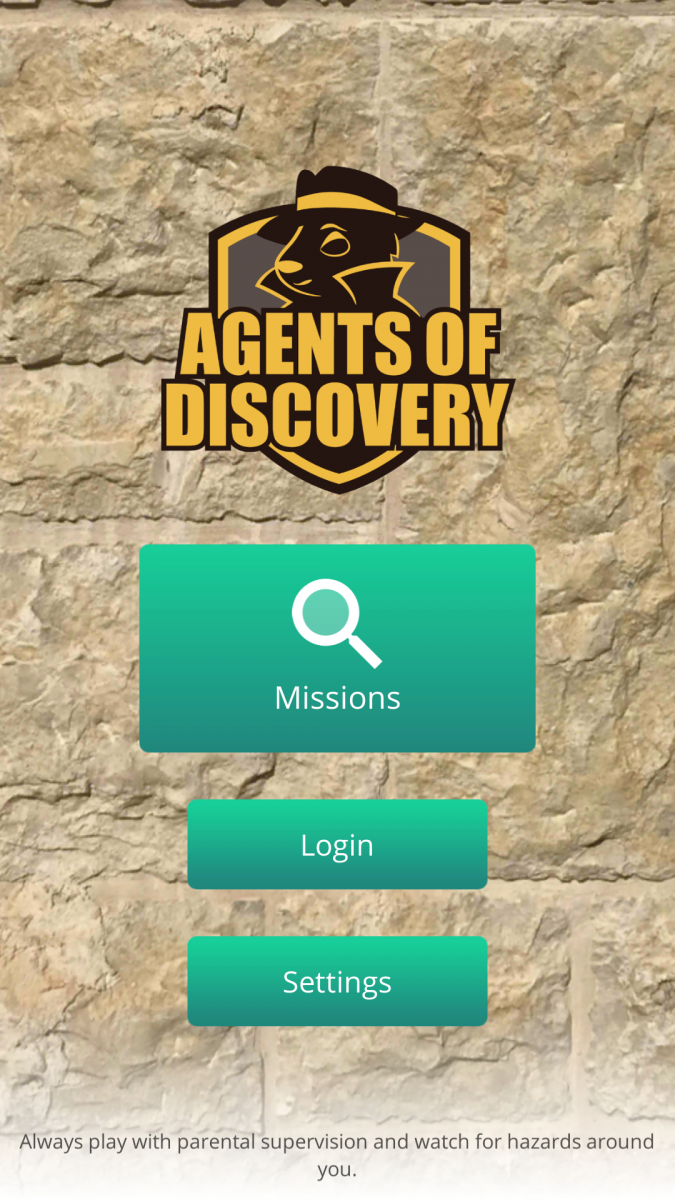 Do I need an internet connection to play?
The Agents of Discovery App requires no WiFi or data connection while you're out exploring. You will need WiFi to download the application itself and the different missions. But you don't need to worry about cell phone data charges as you complete the mobile game! 
How does the Agent of Discovery app connect kids with nature?
Studies show that outdoor classrooms and nature-based experiential activities lead to significant gains in student academic performance (American Institutes for Research 2005). The game encourages youth to get outside and start solving mysteries related to the natural world. It is a way to use gaming technology that kids are already using to enhance outdoor experiences in a fun and educational way. The game unfolds at a variety of mission sites in parks, forests, recreation areas, and museums around the country.