Nevada Featured Partner
The BLM has long depended on working with others, through partnerships, to enhance public lands and to carry out its multiple-use and sustained yield mission. 
Meaningful engagement with diverse partners helps to ensure that management decisions and efforts reflect the interests of affected communities while accomplishing shared or complimentary goals.  Working with partners also helps improve overall land health; protect fragile biological and cultural resources; support a wide range of recreational, educational, and interpretive activities; and tackle various stewardship goals.
Featured Partner Story: BLM Nevada Partnership Highlights Healing Properties of Public Lands
BLM Nevada has partnered with Tragedy Assistance Program for Survivors in an effort to highlight how the public lands can be a part of the healing process when military families lose their service member.  The partnership is based at the Red Rock Canyon National Conservation Area.
The group offers compassionate care to all those grieving the death of a loved one serving in the U.S. Armed Forces.  Since 1994, TAPS has provided comfort and hope through a national peer support network and connection to grief resources, all at no-cost to surviving families and loved ones.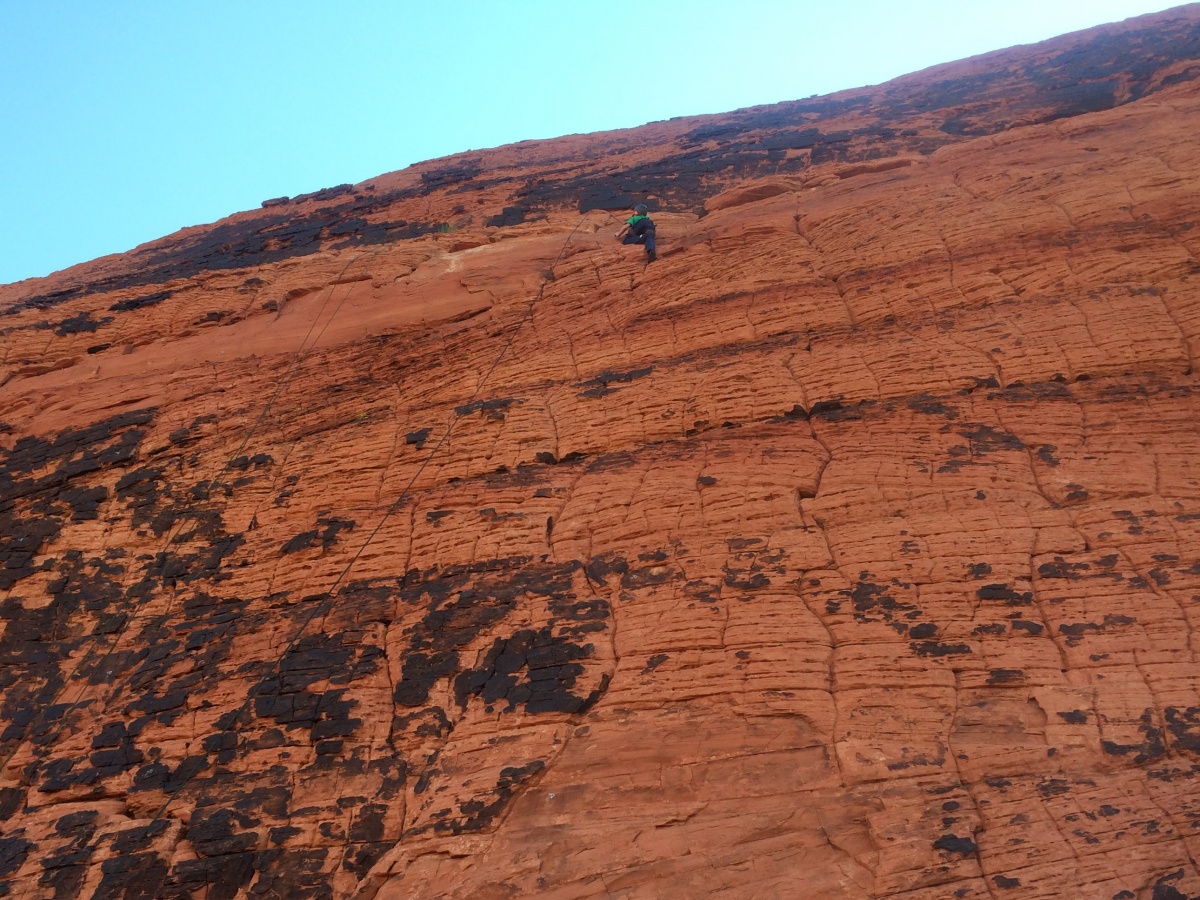 BLM Deputy Director of Operations Steve Ellis; Deputy Assistant Director of Renewable Resources and Planning Director Mike Tupper; Nevada State Director John Ruhs; and Southern Nevada District Office veteran hires Lauren Storla (Operations/Maintenance), Luis Rodriguez (Realty Specialist) and Kerri-Anne Thorpe (Realty Specialist) joined two military families at a rock climbing and rappelling excursion.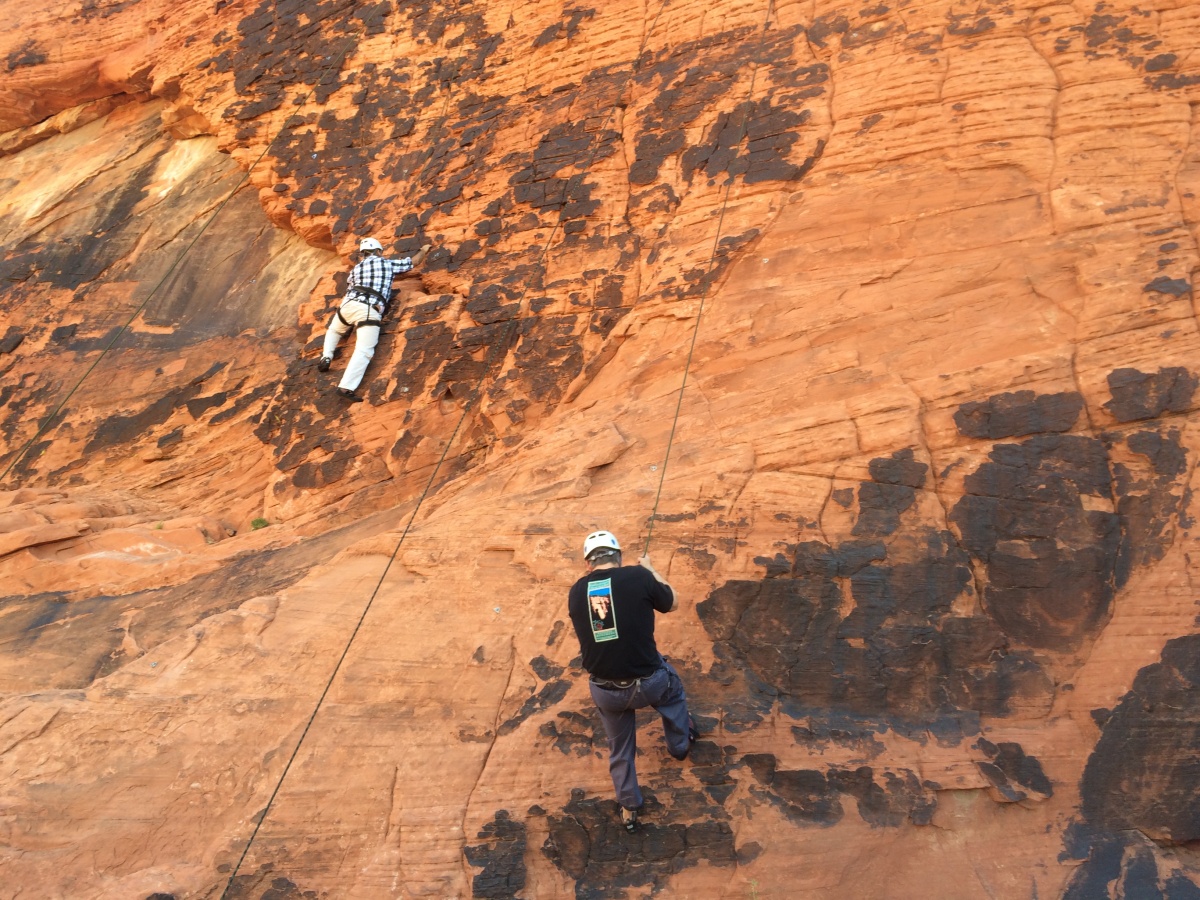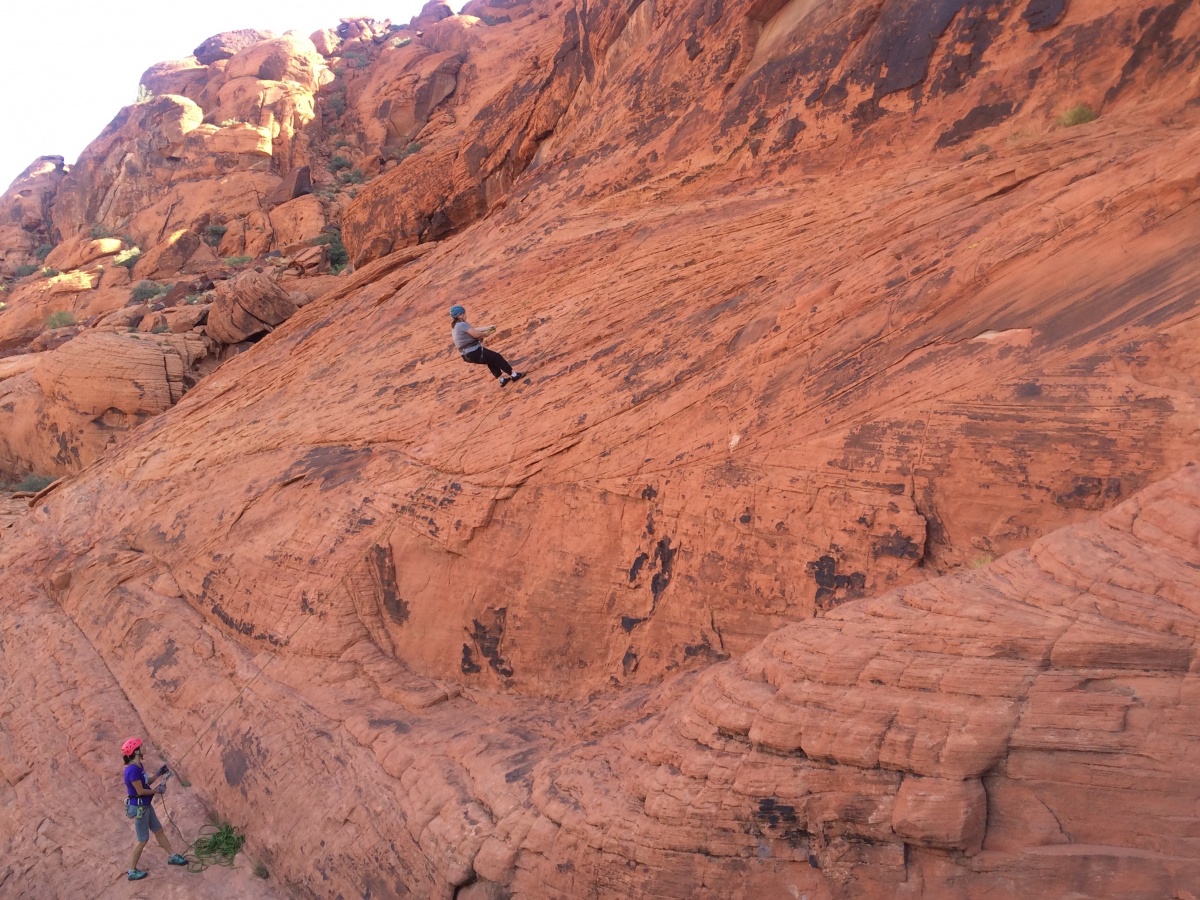 In honor of Technical Sergeant Michael Perry, Sarah Bistline and Tommy Gessaro climbed and rappelled and truly enjoyed their excursion.  Their mother, Jennifer Bistline, said that was the first event in Las Vegas her family participated in honor of her husband and she thanked the BLM for the kids having a fantastic experience.