Alaska Featured Partnership
Featured Partner Story: Hotshots Bring Hard Work, Engagement to Alaska Town
The community of Eagle, Alaska lies at the end of the Taylor Highway on the banks of the Yukon River.  The community is remote and has experienced several recent wildfires. This year the BLM brought the Chena Interagency Hotshot Crew to Eagle for ten days to continue a multi-year forest health project involving removal of dead trees around several BLM facilities, including Eagle Campground and historic Fort Egbert, which is jointly managed with the National Park Service.
Other objectives included removing hazards from falling trees; protecting archaeological artifacts; improving visual quality; and preventing the development of unwanted trails. 
In addition, the BLM issued 40 Free Use Firewood permits to community residents, who could remove up to three cords of wood that had been removed during the project.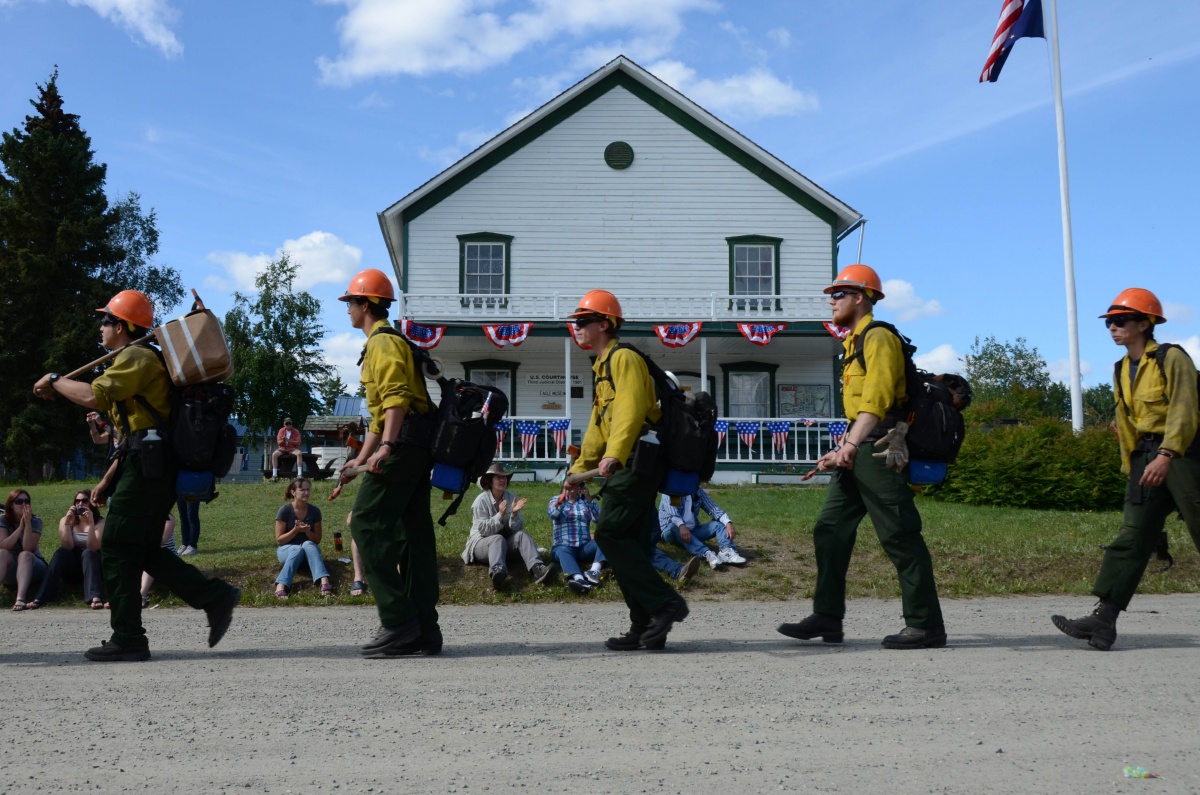 Past projects involving BLM Alaska Fire Service firefighters have met with great appreciation from the community, and this year was no exception. The Chena Hotshots were twice challenged to evening softball games with the community.  Firefighters joined residents' teams.  The games drew many spectators and all had a good time.
Story and photos by Collin Cogley and Craig McCaa