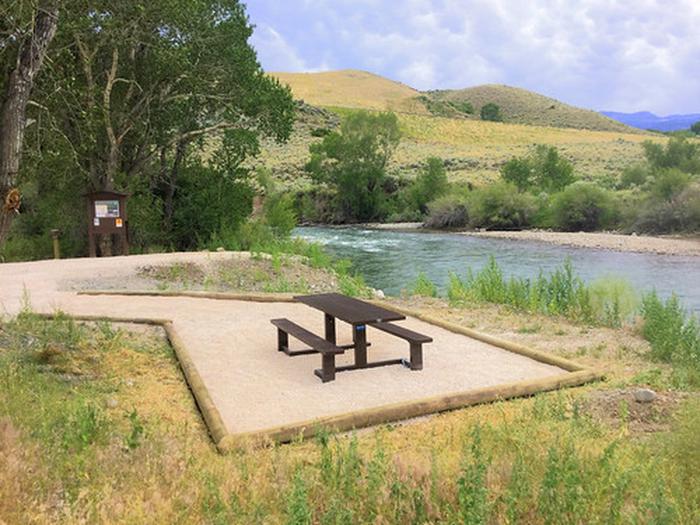 Latitude/Longitude:
44.406774, -109.269533
Directions:
Drive west through Cody, Wyoming along Sheridan Ave (US Hwy 14,16,20) to the intersection of South Fork Road (Park County Road 6WX). Merge onto South Fork Road and drive 14 miles south to the intersection of South Fork Road and Lower South Fork Road (County Road 6QS). The parcel surrounds the bridge spanning the South Fork Shoshone River. Use of a surface ownership map is strongly recommended.
Andy Martin
Andy Martin is a BLM-administered parcel of land located along the South Fork of the Shoshone River. The site provides opportunities for fishing, water fowl and upland bird hunting, and limited big game hunting opportunities.

There is no developed parking or trailhead, so caution is to be used when parking your vehicle to minimize fire risks or accidents along the Lower South Fork Road.
BLM WYOMING KNOW BEFORE YOU GO