Click to View Map in New Window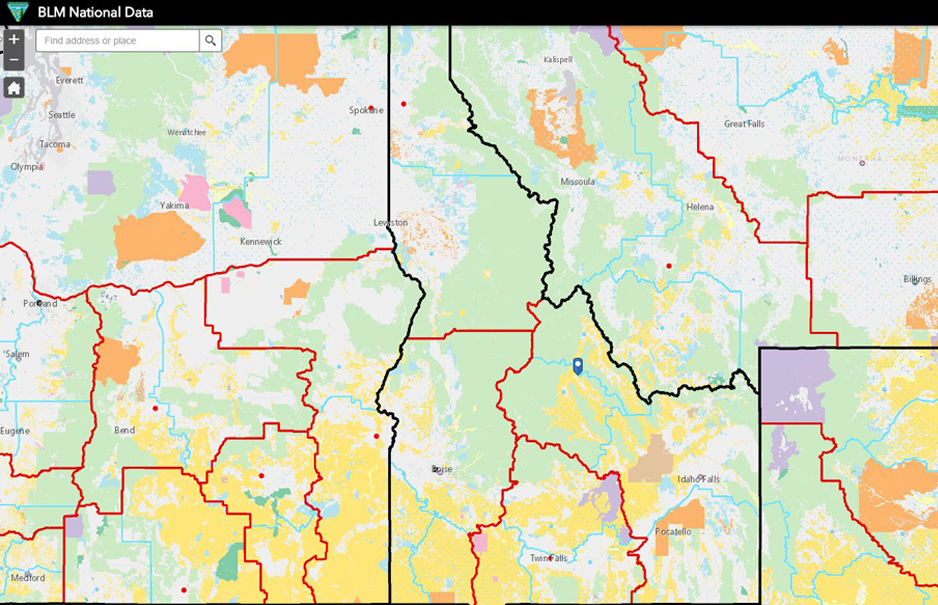 *Please note that GIS data in the BLM National Map may differ from Idaho specific data downloads below. 
BLM IDAHO GIS AND DATA MANAGEMENT
The BLM Idaho GIS Data page allows users to download geospatial datasets as shapefiles. These datasets are updated as needed. Users of the data should refer to the metadata with any specific questions. No warranty is made by the BLM for use of the data for purposes not intended by the BLM.
Please note that this list does not represent the entirety of BLM Idaho's geospatial data. More datasets will be made available for external distribution as they pass internal BLM QA/QC benchmarks.