Public Off-Range Pastures
Recognizing Americans' strong desire to connect with wild horses - living symbols of the historic and pioneer spirit of the West - the Bureau of Land Management has established four public off-range pastures on grasslands throughout the High and Central Plains where you can see and learn more about these majestic creatures. 
These contracted pastures provide a natural free-roaming environment for hundreds of wild horses gathered from overpopulated public rangelands. Each facility provides educational opportunities and offers wild horses for adoption or sale on site. The public is welcome to visit one (or all!) of these pastures to learn more about the Wild Horse and Burro Program - and possibly bring home your own wild horse! 
NOTE: As these facilities begin the phased resumption of normal operations in response to the COVID-19 pandemic, the public is strongly encouraged to contact each facility directly to find out about any restrictions in place regarding public visitation. 
Deerwood Ranch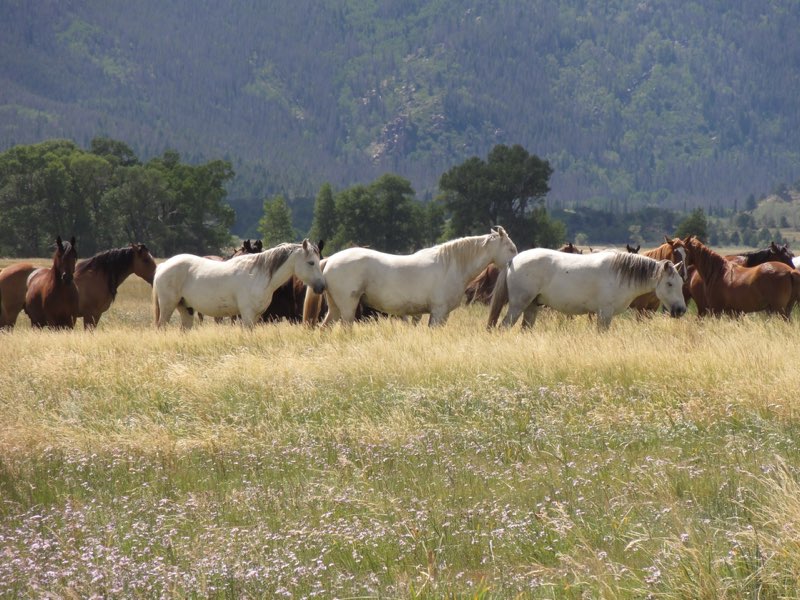 This 4,700-acre ranch in the Centennial Valley west of Laramie, WY provides a natural home to 350 wild horses gathered from public rangelands throughout the Western United States. In addition to holding adoption and sale events throughout the year, the family-owned operation also offers opportunities for the public to stay on site or hold conferences or private events.
Location: 599 State Highway 11, Laramie, WY 82070
Phone: (307) 399-9956
Email: info@deerwoodranchwildhorseecosanctuary.com
Website: DeerwoodRanchWildHorseEcoSanctuary.com
Mowdy Ranch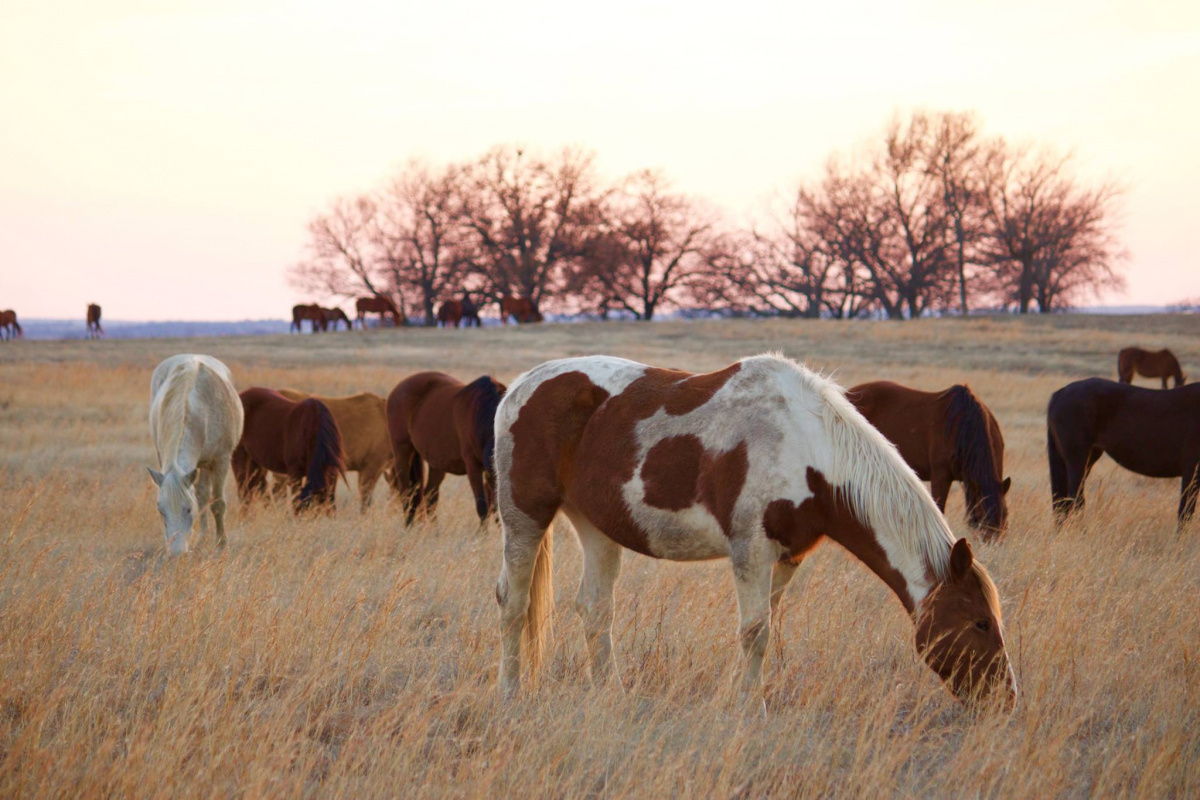 Spanning wooded hills and open valleys in southeastern Oklahoma, 350 wild horses graze this 3,500-acre ranch owned by the Mowdy family, who have lived and worked there for five generations. On-site tours and lodging facilities are available. 
Location: 16242 State Highway 31, Coalgate, OK 74538
Phone: (580) 927-5093
Email: mowdyranch@gmail.com
Website: MowdyRanch.com
Svaty Ranch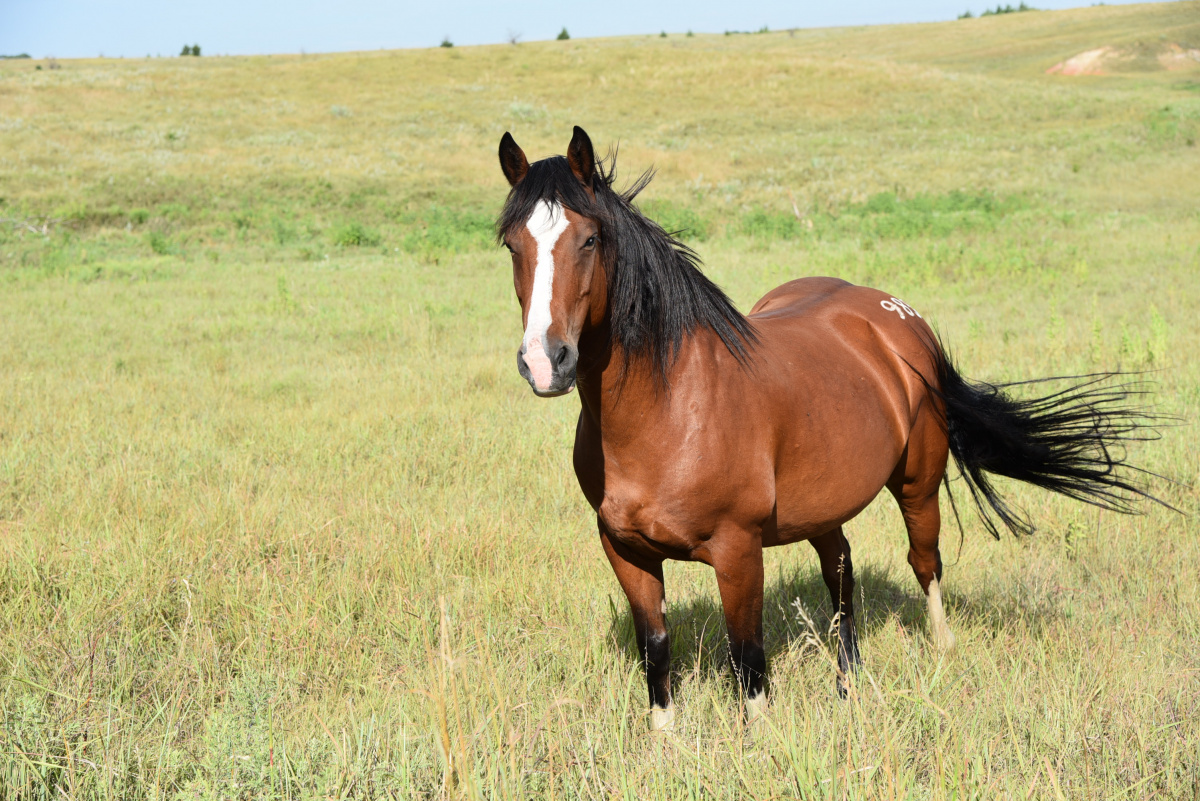 Situated on more than 1,700 acres of pristine Kansas prairie south of the Smoky Hill River near Ellsworth, KS, the Svaty Ranch provides an idyllic home for 225 horses gathered from public rangelands throughout the West. Currently, appointments to adopt may be scheduled. 
Location: 1016 Avenue J, Ellsworth, KS 67439
Phone: (785) 531-1967
Email: SvatyRanch@gmail.com
Website: SvatyRanch.com
Wind River Ranch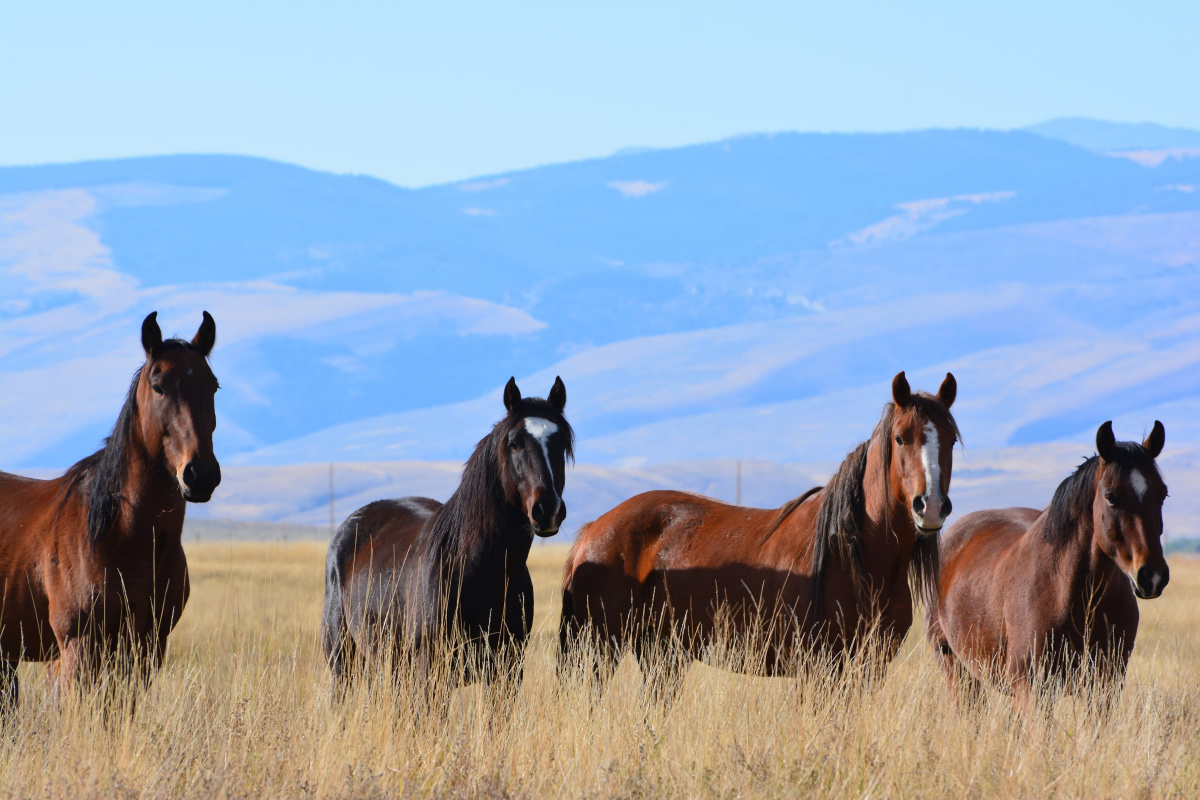 Wind River is located on grassland pastures within the boundaries of the Wind River Indian Reservation. The Oldham family provides a free-roaming environment for 225 wild horses and offers tours by appointment. A visitor center features a curated, interpretative display describing the importance of horses in the culture and traditions of Native Americans. 
Location: 8616 Highway 287, Lander, WY 82520
Phone: (307) 438-3838
Email: WRWHS10@gmail.com
Website: WindRiverWildHorses.com