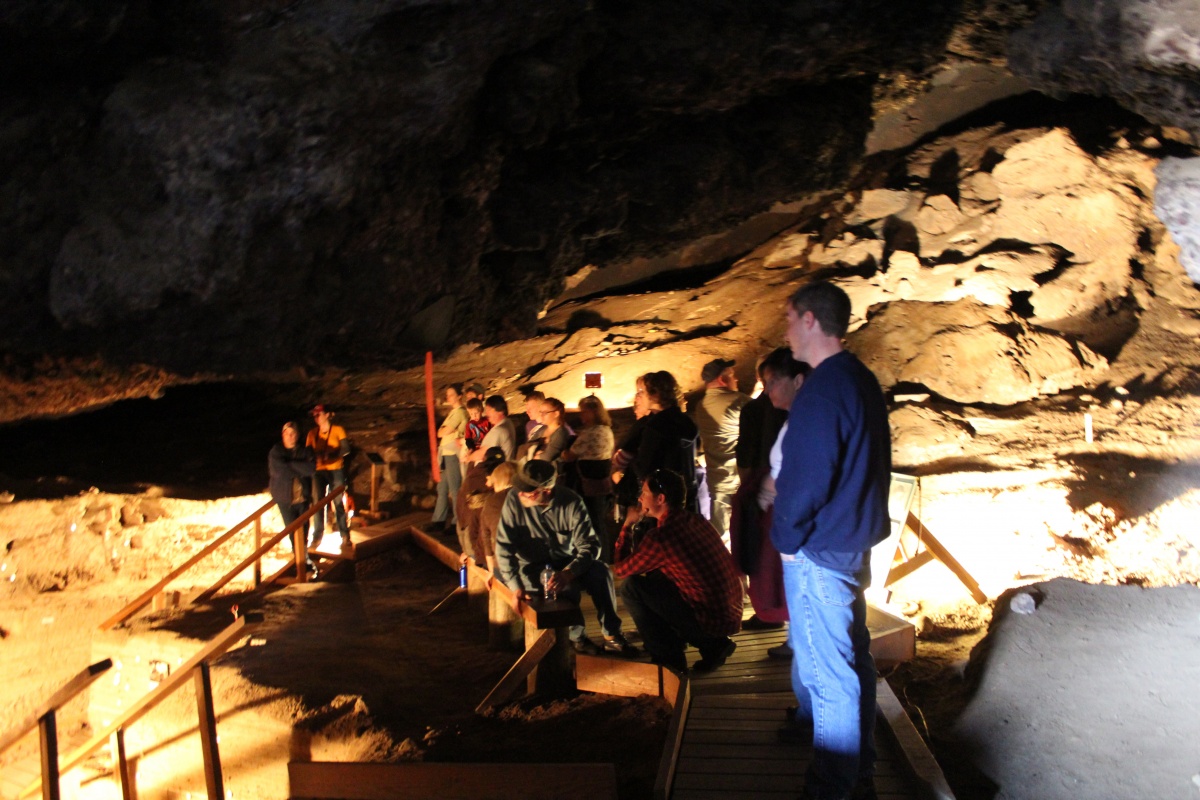 Center Content:
Nevada Caves and Karsts
Hidden Cave Archaeological Area
Hidden Cave is an archaeological site located seven miles east of Fallon, Nev., on the north side of U.S. Highway 50.  The site was listed on the National Register of Historic Places in 1972, as part of Grimes Point.
The cave was formed 21,000 years ago by the waves of Lake Lahontan, an ancient lake of the Pleistocene epoch.  While the cave was used at various times for thousands of years by people, the first documented, modern encounter with the cave was in the mid-1920s, when four school boys found it.
Hidden Cave has been excavated by archaeologists three times: once in 1940, again in 1951, and finally a large excavation in 1979-1980 by the American Museum of Natural History.  A high proportion of the artifacts found in Hidden Cave were unbroken and arranged in concentrations.  That led to the conclusion that 3,500 to 3,800 years ago, people used the cave as a cache.
The BLM gives free public tours of Hidden Cave on the second and fourth Saturdays of each month, with the exception of any three-day weekend where the Friday or Monday is a federally recognized holiday, like Memorial Day, Thanksgiving, and Labor Day.  The tours begin at the Churchill County Museum in Fallon, at 9:30 a.m. with a special video showing, and then the group caravans out to Hidden Cave and walks up the trail to the cave entrance.  The tours end by noon.