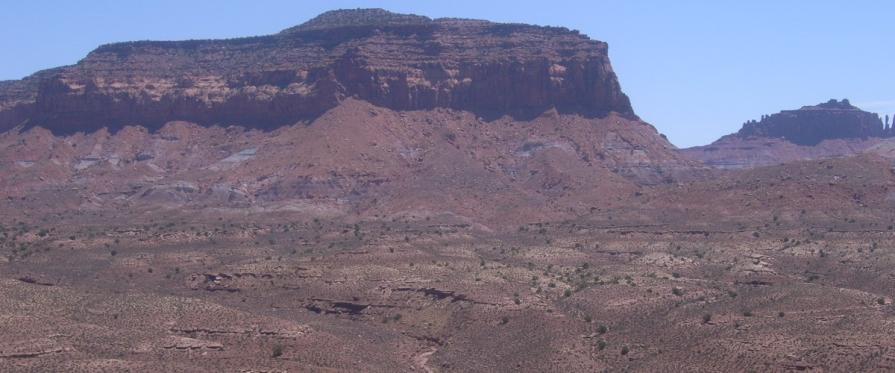 FIDDLER BUTTE WILDERNESS STUDY AREA
Values
The WSA consists of several distinct parts: a prominent mesa in the eastern portion of the WSA, known as The Block, where elevations range from about 5,600 feet near the base of the mesa to 7,100 feet of North Block; and the western portion of the WSA, which consists of narrow ridges that separate eight essentially parallel canyons 5 to 8 miles long, that slope southwest into North Wash, a tributary of the Colorado River. Vegetation throughout the area is predominantly blackbrush-shadscale with scattered pinyon-juniper woodland, but almost one-fifth of the WSA is bare rock and sand. The WSA includes a 4 mile segment of the Dirty Devil River.
Visitation Information
Located in northwestern Garfield County, about 30 miles southeast of Hanksville, UT and directly north of the Glen Canyon National Recreation Area.
Visitor Advisory
Fiddler Butte WSA is located in a very remote and isolated region. Access to most of the WSA is challenging due to changing and deteriorated road conditions. However, a section of the WSA borders and can be accessed off Highway 95 in North Wash. Roads generally require four wheel drive and cell service is unreliable. Be prepared for such conditions.