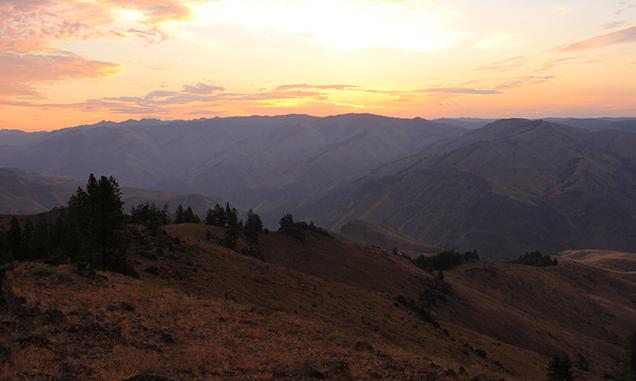 Nez Perce (Nee-Me-Poo) National Historic Trail
The Nez Perce Flight of 1877 symbolizes the dramatic collision of cultures which continues to shape the American West and its people. From June to October 1877, nearly 750 Nez Perce men, women, and children were forced to flee their homelands in a futile attempt to avoid war and save their traditional ways. Traditional trails which had long been a source of joy and sustenance became a trail of flight and conflict; a trail of sorrow.

The Nez Perce (Nee-Me-Poo) National Historic Trail stretches 1,170 miles from Wallowa Lake, Oregon, to the Bear Paw Battlefield near Chinook, Montana and is administered by the U.S. Forest Service. Partner agencies include the Bureau of Land Management, National Park Service, and U.S. Fish and Wildlife Service. Congress added this trail to the national trails system as a National Historic Trail in 1986.

The BLM manages small sections of public land that may be associated with this trail. As a partner agency, the BLM is committed to working with the other agencies to facilitate collaborative opportunities for development, administration, and management of the trail, including development of educational, interpretation, research, and volunteer programs.