PIEDRAS BLANCAS LIGHT STATION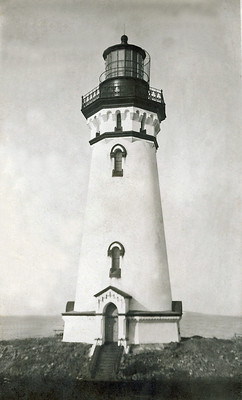 Piedras Blancas Light Station Outstanding Natural Area is part of the California Coastal National Monument. Located on a rugged windswept point of land six miles north of Hearst Castle along California's scenic Highway One, the Lighthouse was first illuminated in 1875 and today beckons the visitor for respite from the modern world.
The Light Station is named for the distinctive white rocks that loom just offshore. These rocks and the rugged shoreline are home to seabirds, sea lions and elephant seals. Over 70 native plant species can be found on the 19 acres surrounding the Light Station.
The BLM manages the Piedras Blancas Light Station as a historic park and wildlife sanctuary.
Access to Piedras Blancas is by guided tours only. Tours are offered year round, and feature cultural and natural history, as well as spectacular scenery. 
Virtual Tour
Click on the titles and corresponding numbers below the map for interesting facts about the light station and 360 degree photos.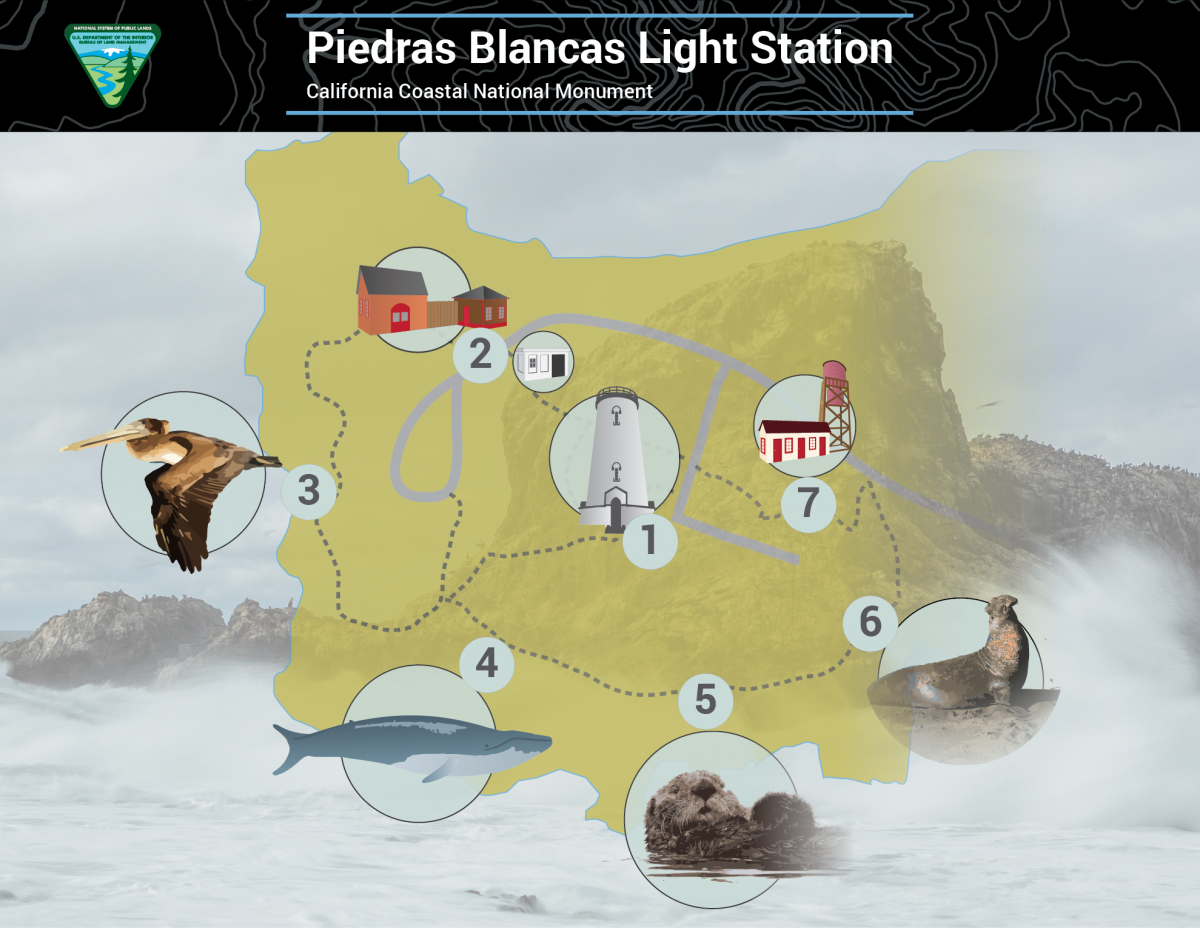 History
The site's human history begins with native groups of Chumash and Salinan people harvesting sea life and other resources from the area. Later, the land came under a Mexican land grant and was managed as a rancho. Finally, in 1874, the land became a light station managed by the U.S. Lighthouse Service to serve as a navigational aid for sailors traveling along the coast.
Earthquakes over the years had caused damage to the lighthouse. An earthquake on the last day of 1948 resulted in the upper part of the Lighthouse being declared structurally unsound. In 1949, the upper three levels (fourth landing, watch room, and lantern) were removed.          
With the advent of WW II, all light stations came under the management of the U.S. Coast Guard. As technology in maritime navigation improved, the light station became automated in 1975. Management was transitioned to the Bureau of Land Management in 2001.
In addition to still being a fully functioning automated light station, the unique wildlife and natural features of the point make Piedras Blancas a key research location for NOAA, USGS, FWS, and University of California researchers.
Featured Video