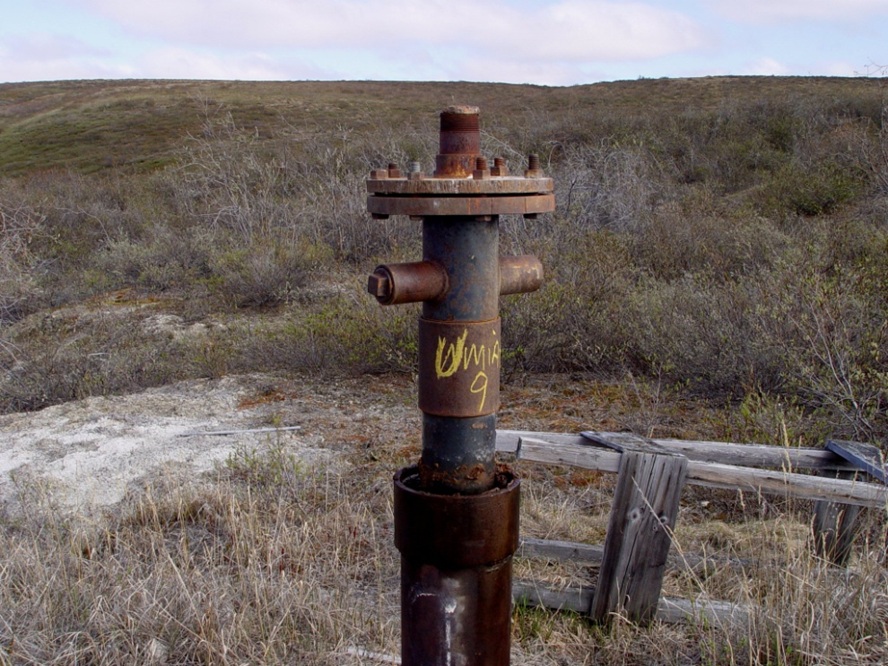 ALASKA LEGACY WELLS PROGRAM
The NPR-A is a 22.8 million-acre roadless area located 200 miles north of the Arctic Circle. In the early 1900s, field geologists from the United States Geological Survey (USGS) explored the North Slope of the Brooks Range in Alaska to evaluate its mineral potential. The geologists found several oil seeps that prompted President Warren G. Harding to establish the Naval Petroleum Reserve No. 4 (NPR4) in 1923, setting aside approximately 23 million acres of Alaska's North Slope for future energy needs.  
Legacy wells were drilled within and adjacent to the NPR-A prior to 1982, when BLM held its first lease sale. A total of 136 test holes were drilled under two distinct drilling periods, both sponsored by the U.S. Government to explore for oil and gas resources. In the first period, from 1944 to 1952, the U.S. Navy drilled 91 holes, locating eight small oil and gas fields (Fish Creek, Gubik, Meade, Simpson Peninsula, South Barrow, Square Lake, Umiat and Wolf Creek). In the second period, from 1975 to 1981, Husky Oil Corporation, working under contract for both the U.S. Navy and USGS, drilled 36 holes. The remaining 9 holes were drilled in the Barrow area between 1953 and 1974. These holes are categorized as an exploratory oil well, core test, or temperature monitoring well.
In 1982, the BLM inherited the responsibility to assess, plug, and clean up the wells that the U.S. Navy and USGS left behind.