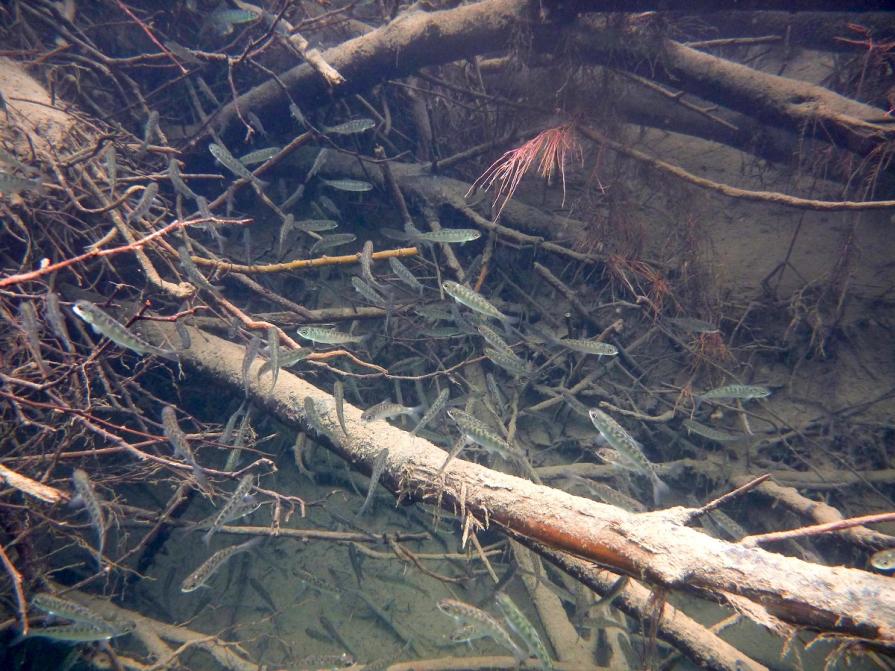 California Fisheries and Aquatics

Endangered desert pupfish, imperiled salmon and steelhead populations, varied sport fishing opportunities, along with numerous reptiles, amphibians, and rare invertebrates reflect the breadth California's landscapes and the BLM aquatics program.  With a primary focus on conservation of native aquatic species and their habitats, BLM California also provides outstanding recreational fishing opportunities in many field offices.  Activities include inventory and monitoring, habitat enhancement and restoration, and maintenance of fishing ponds and stream access. BLM is a leader for many conservation and restoration projects. Partnerships are vital to the success of the aquatics program. 

Many do not think of California's deserts as supporting aquatic habitats but often desert springs and wetlands support fish, macroinvertebrates, and even turtles and salamanders.  These isolated desert habitats often support unique species that found nowhere else in the world.  In central California, BLM aquatic conservation projects include reptiles and amphibians like giant garter snake and California red-legged frogs.  The focus for BLM on the coast is conservation of anadromous species, many of which are threatened or endangered.  Northern California offers fine recreational fishing opportunities in the Redding and Eagle Lake Field Offices.  Due to drought, changing climate, and habitat loss, many of California's native fish species face ongoing challenges.  BLM will be an important presence their long-term survival.