Caring for Horses and Burros during COVID-19
While most of California remains sheltered in place due to COVID19, the animals at the Ridgecrest Regional Wild Horse and Burro Corrals still need to be fed, watered, and cared for as they do any other time, with or without a human pandemic.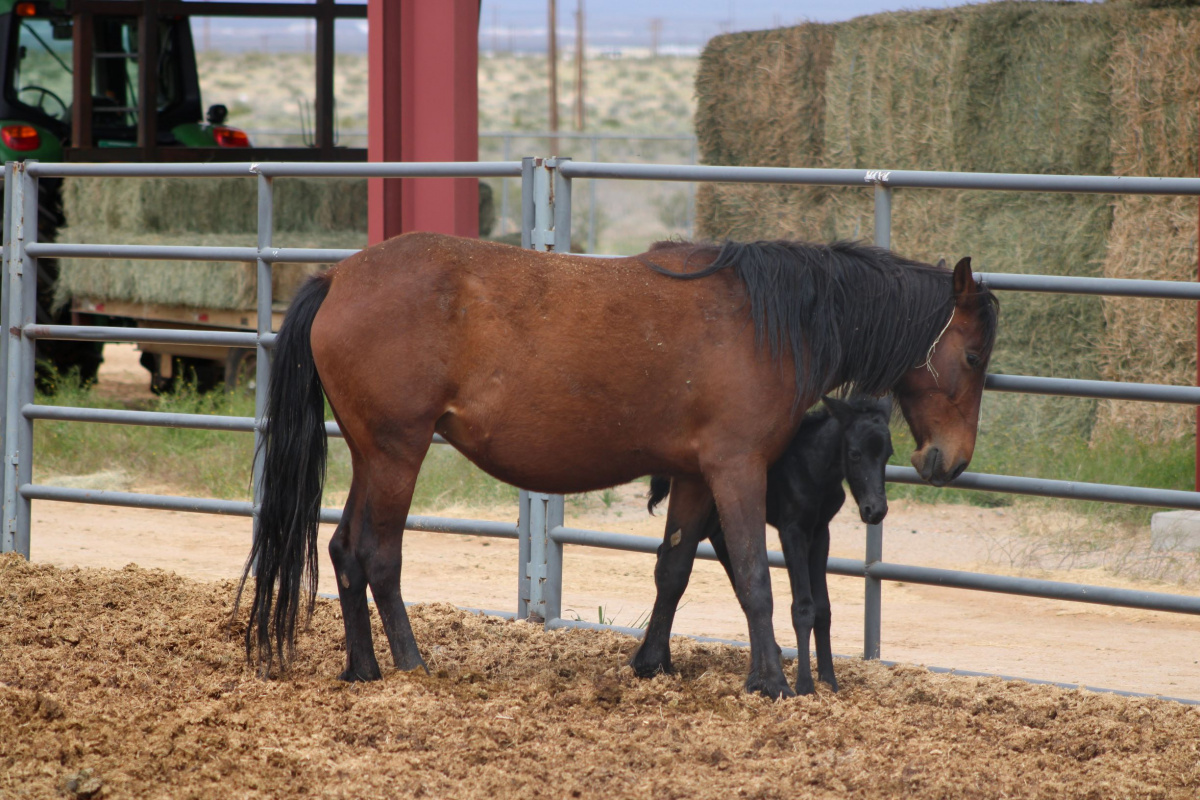 The staff at the Corrals provide care for the animals awaiting adoption.  The feeding contractors feed the animals, while the staff provides the care and maintenance of the animals on a regular basis. To protect the staff from the virus, they have staggered schedules and practice social distancing.  Some activities the staff do to care for the animals are impossible to do while social distancing.  Unless those activities are essential to the animals' health, those activities are on hold for now.  The animals' care and the personnel's safety are of the utmost priority.
The animals are checked at least twice per day. The staff look for any injured or potentially ill animals, as well as newborn foals.  While the best thing to do is not disturb the animals, should they find an animal that needs immediate care, they can separate the animal for observation or to receive veterinary care.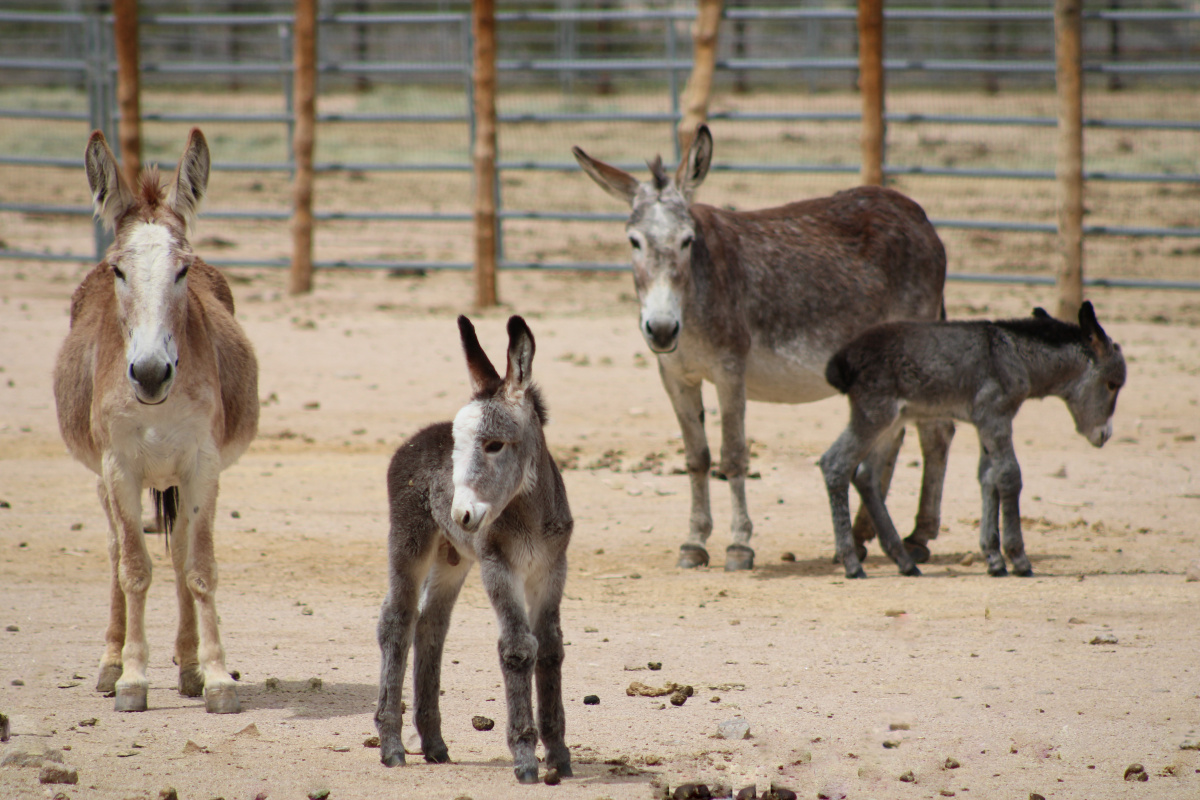 In some places April showers bring May flowers, at Ridgecrest Corrals they bring burro foals! These burros are from Clark Mountain HA. These jennies were gathered because they were living on private property on a mine not on public lands.
These foals will be available for adoption after they are weaned sometime in October or November, as will their dams.  
The public can still view the animals at the Ridgecrest Corrals from the perimeter road that goes around the corrals.  Vehicles with adequate clearance are advised.  Be sure to bring binoculars and a notepad to write down the tag numbers of your favorite animals.  When the shelter in place restrictions are lifted, the animals here will be available for adoption.  But until then, you should know that they are receiving excellent care and look forward to going to their new homes.
If you need to mail in title applications, please do so as the staff does receive mail, but please be patient in waiting to receive your title.  If you have questions, you can leave a message for the corrals at 760-384-5765 or email cdowdy@blm.gov.