Sonoran Desert National Monument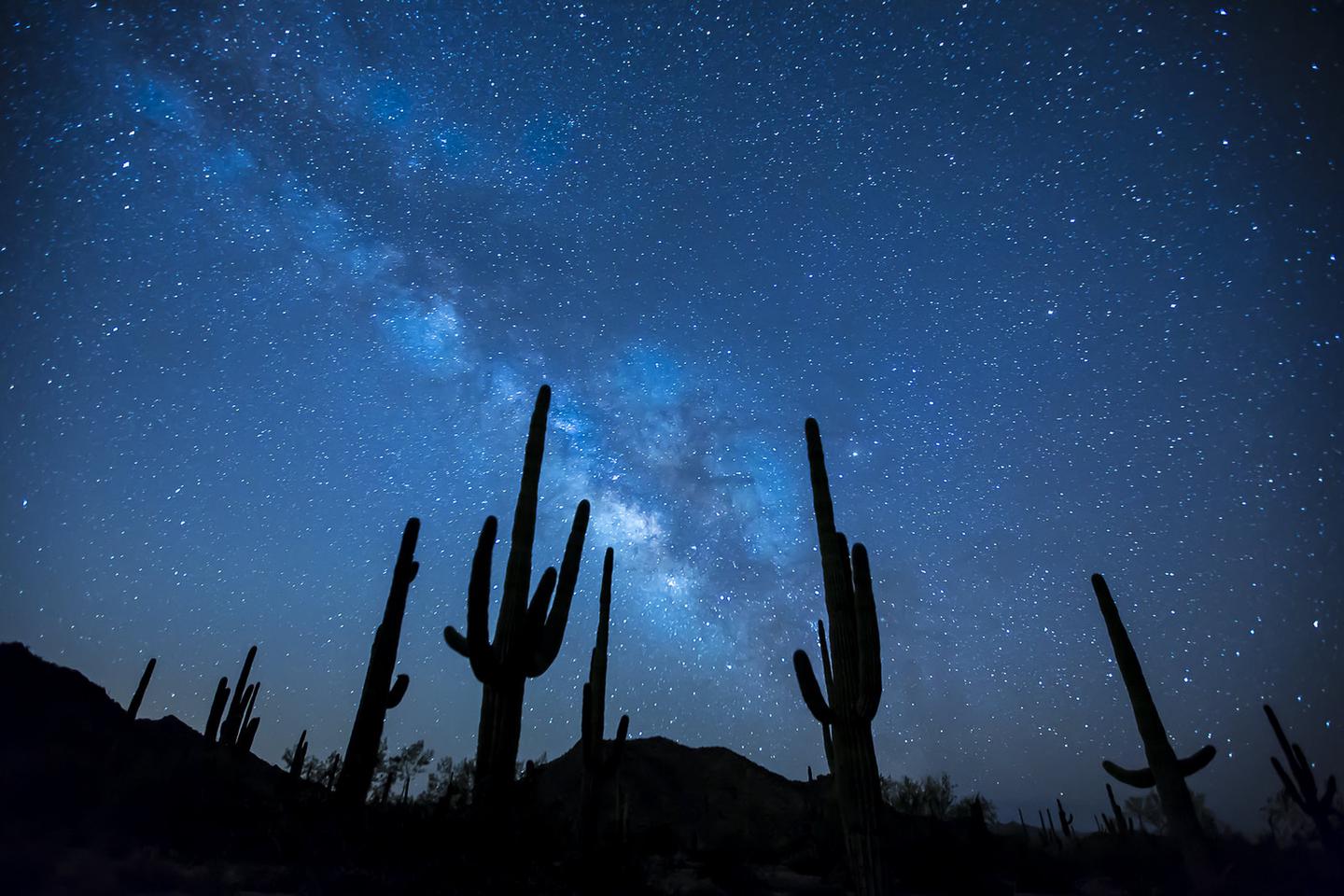 Address:
Lower Sonoran Field Office Sonoran Desert National Monument Phoenix, AZ 85027
Latitude/Longitude:
32.8487, -112.29668
Directions:
The Sonoran Desert National Monument is in south central Arizona, 60 miles from Phoenix. Interstate 8 provides some access at the Vekol interchange (Exit 144) and the Freeman Interchange (Exit 140). Arizona Route 238 and the Maricopa Road afford access to the North Maricopa Mountains and the Butterfield Overland Stage Route.
HISTORIC & CULTURAL SITE
Sonoran Desert National Monument
Overview
The Sonoran Desert National Monument contains magnificent examples of untrammeled Sonoran Desert landscape. The national monument is the most biologically diverse of the North American deserts, and the monument captures a significant portion of that diversity. The most striking aspect of the plant community within the monument is the extensive saguaro cactus forest. The monument contains three distinct mountain ranges, the Maricopa, Sand Tank and Table Top Mountains, as well as the Booth and White Hills, all separated by wide valleys. The monument also contains three Congressionally designated wilderness areas and many significant archaeological and historic sites, and remnants of several important historic trails.

Visits to the Sand Tank Mountains, located south of Interstate 8, require a Barry M Goldwater Range permit. The permit is free, but you must register online and watch a safety video. Permits are valid for one year, from July 1 through June 30 of the following year. Learn more about Barry M Goldwater Range permits.
 
Know Before You Go
Motorized and mechanized vehicles, including bicycles must remain on existing routes.
Drinking water is not available, so you should bring plenty of your own water.
High clearance or 4-wheel-drive vehicles are recommended in some areas. Roads are primitive and not maintained. Have a full tank of gas, full-size spare tires, a vehicle tool kit, and first aid kit. The main access routes and washes are prone to heavy seasonal rains and flash floods. Do not cross flooding streams or washes!
Cellular phones do not work in many areas of the national monument.
Drug and human smuggling activities have occurred within the monument south of Interstate 8. If you see any activity that looks illegal, suspicious, or out of place, please do not intervene. Contact BLM Federal Law Enforcement Communications Center, County Sheriff or Border Patrol. Call 911 to report emergencies.
Summer temperatures may often reach up 115 degrees. Wear a hat, long sleeve shirt, sunglasses, and sunscreen. Drink plenty of water!
You might encounter rattlesnakes and scorpions. Don't put your hands or feet in brush or under rocks and boulders.
Many abandoned mine shafts dot the landscape in Arizona and are very dangerous. Many shafts are deep vertical holes with no way out. Do not get close to or enter any mine shaft.