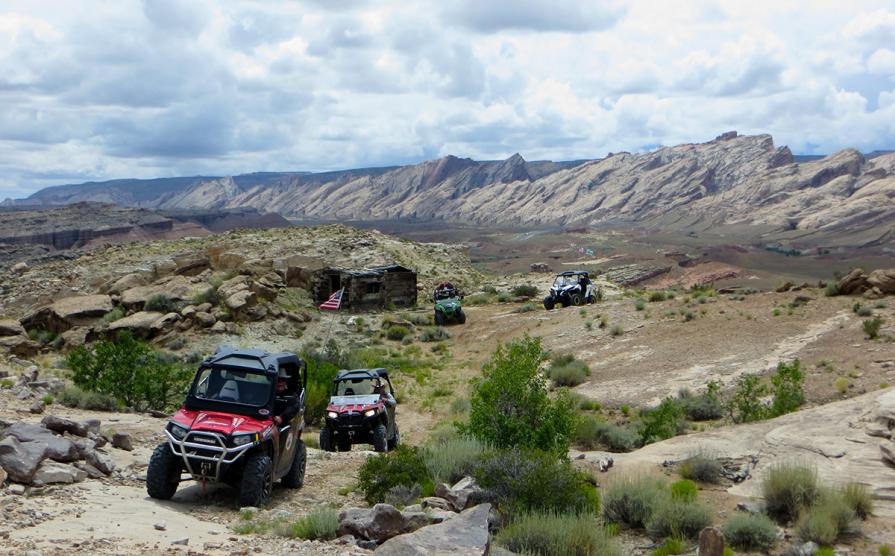 Utah Travel and Transportation
Travel and transportation are an integral part of virtually every activity that occurs on public lands. The BLM conducts comprehensive travel and transportation planning to determine why and how to manage roads, trail systems and associated areas on public land to best meet transportation needs.  All forms of transportation including foot, horseback and other pack-animal use, mechanized vehicles such as bikes, and motorized vehicle use, are addressed through creation of comprehensive travel and transportation management plans.
A comprehensive travel and transportation management plan includes a wide-ranging analysis considering the access needs of public lands users.  Access needs are evaluated in conjunction with BLM's legal mandate to protect natural and cultural resources on public lands.  Individual route evaluations and designations included in the TMP will be analyzed in through the National Environmental Policy Act (NEPA) process.  Federal law requires specific evaluation and designation for public motorized uses, referred to in regulation as off-highway vehicles (OHVs).  Based on this analysis every BLM route within the TMA will receive designation for its use types or use limitations.
Travel management plans are dynamic.  Once a plan is complete, routes and route designations can be changed as needed due access issues (inholding access for example), new development (new mt. bike trail for example),  resource changes (landslide or resource damage for example), as needed and as directed by the Resource Management Plan or NEPA process results.
On May 31, 2017 a settlement agreement was reached in the case titled Southern Utah Wilderness Alliance, et al.v U.S Department of the Interior, et al.. This agreement has significant implications for travel and transportation planning efforts in the Richfield, Price, Moab, Kanab, and Vernal BLM field offices.
Travel Management Areas Map
BLM Utah Travel Management Areas (enlarged map of below) Travel Management Areas
BEARS EARS NATIONAL MONUMENT

CEDAR CITY FIELD OFFICE

FILLMORE FIELD OFFICE

GRAND STAIRCASE ESCALANTE NATIONAL MONUMENT

KANAB FIELD OFFICE

MOAB FIELD OFFICE

MONTICELLO FIELD OFFICE

PRICE FIELD OFFICE

RICHFIELD FIELD OFFICE

SALT LAKE FIELD OFFICE

ST. GEORGE FIELD OFFICE

VERNAL FIELD OFFICE