Tres Rios Field Office Travel Management
The Tres Rios Field Office is completing a travel and transportation management plan for all BLM lands within the field office. The field office completed an inventory of travel routes in 2015 and 2016, and the route inventory information is available for review and comment here.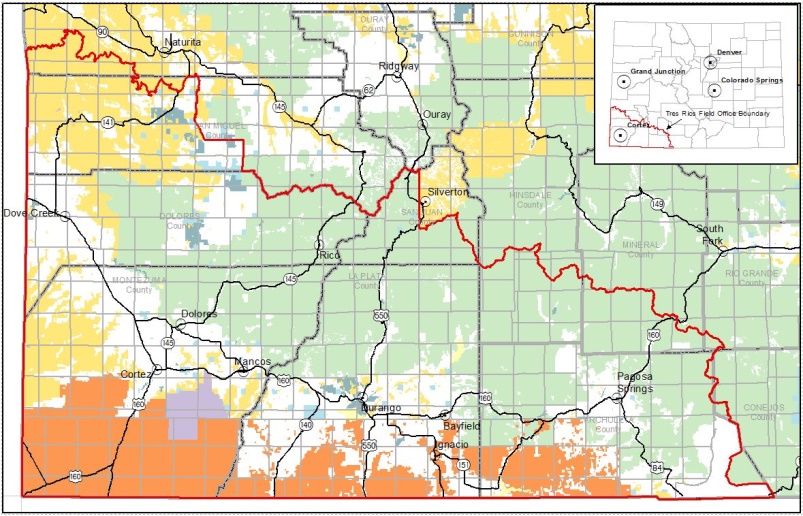 Based on public and agency input regarding the level of use and desired conditions, the BLM will develop travel management plans for specific areas within the Tres Rios Field Office. The field office will present the travel management plans to the public for comment and will complete the appropriate National Environmental Policy Act analysis for the travel management implementation.