STEP 1: NATIVE SEED COLLECTION

Wildland native seed collections are the foundation for native plant materials development. Only by increasing the quality and quantity of available native plant materials can we restore healthy, resilient, and adaptive ecosystems. Healthy ecosystems in turn provide the essential ecological services upon which all life depends, including our own.
Seeds of Success (SOS) is the national native seed collection program, led by the Bureau of Land Management (BLM) in partnership with a variety of federal agencies and non-federal organizations. SOS's mission is to collect wildland native seed for research, development, germplasm conservation, and ecosystem restoration. The long-term conservation outcome of the SOS program is to support BLM's Native Plant Materials Development Program, whose mission is to increase the quality and quantity of native plant materials available for restoring and supporting resilient ecosystems. SOS teams share a common protocol and coordinate seed collecting and species targeting efforts. Ultimately, SOS aims to make at least 10-20 collections per species, per seed transfer zone. This ensures that the full range of genetic diversity is available for restoration and research such as common garden studies.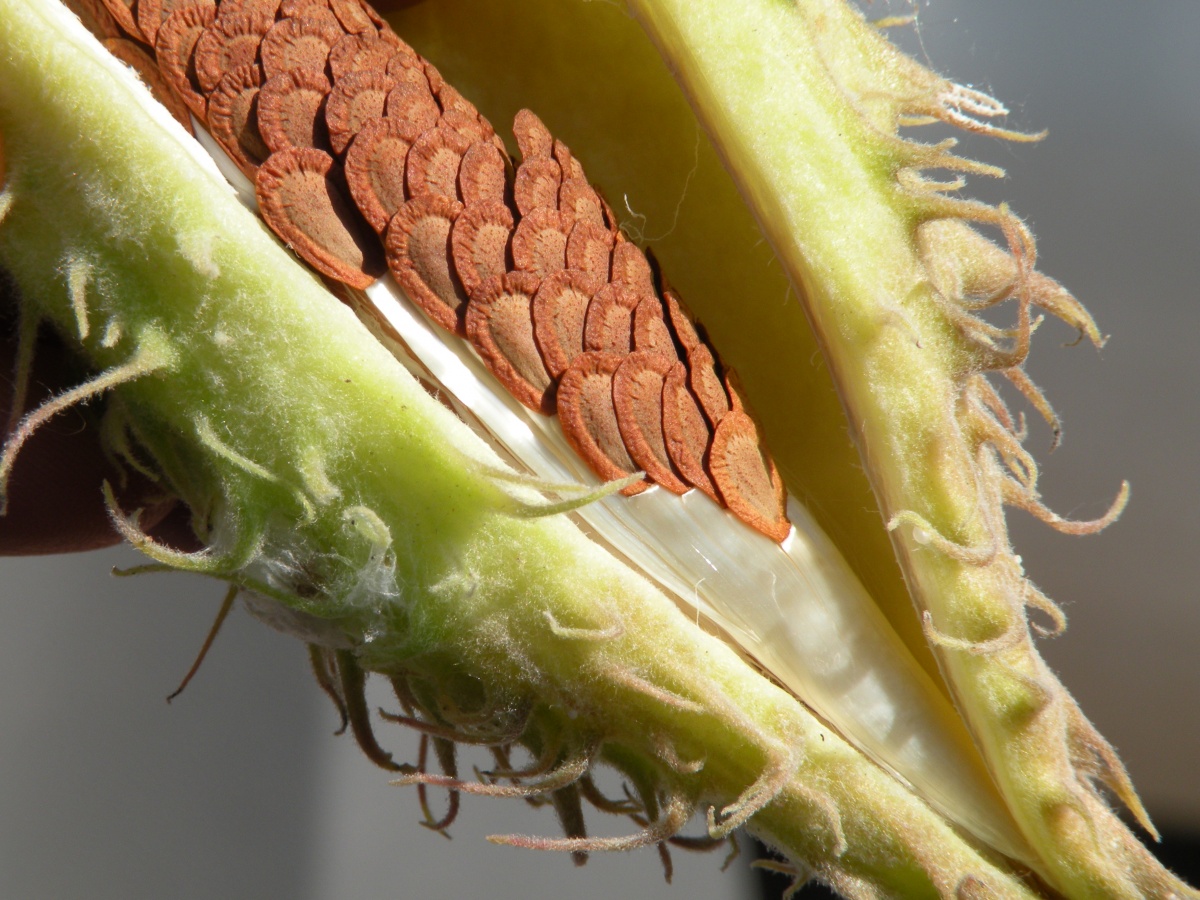 Seeds of Success was established in 2001 to collect, conserve, and develop native plant materials for stabilizing, rehabilitating, and restoring lands in the United States. The project quickly grew to include many additional partners, such as botanic gardens, arboreta, zoos, and municipalities. In June of 2008, a Memorandum of Understanding was signed by the Bureau of Land Management, Chicago Botanic Garden, Lady Bird Johnson Wildflower Center, New England Wild Flower Society, New York City Department of Parks and Recreation, North Carolina Botanical Garden, and the Zoological Society of San Diego. The MOU ratifies Seeds of Success as a national native seed collection program in the United States coordinated by BLM.
To date, SOS has more than 26,000 native seed collections in its National Collection. This material is being used for research such as germination trials, common garden studies, and protocol establishment. Portions of each collection are also being held in long-term storage facilities for conservation.