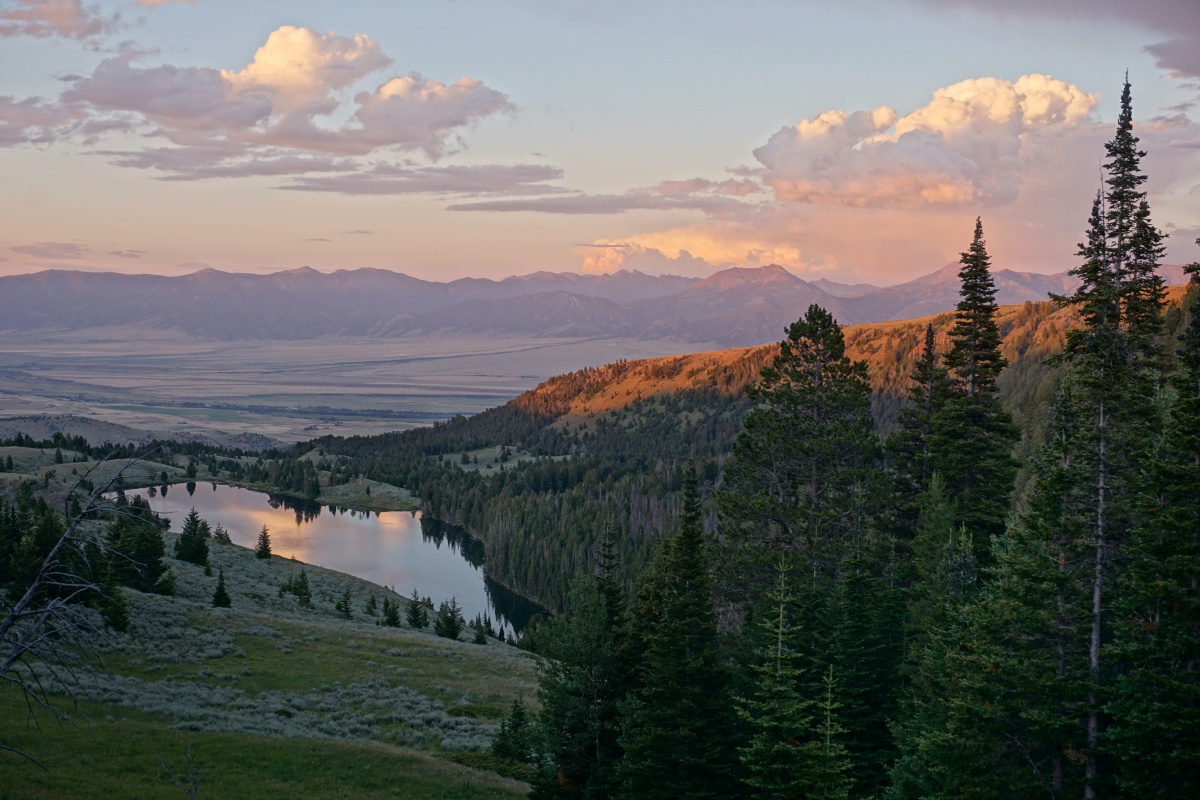 Axolotl Lakes WSA
Values
The Axolotl Lakes WSA is a picturesque land of numerous small lakes, grasslands, meadows, and forests. The abundant wide variety of wildlife in the area includes grizzly bears, elk, deer, moose and antelope.  The area is home to the "axolotl" salamander, a unique non-metamorphosing form of the blotched tiger salamander which retains its juvenile characteristics.  The terrain is ideal for horseback riding, hiking and backpacking, and the scenery and varied habitats provide excellent opportunities for photography, nature study, hunting and fishing. 
Visitation
From State Highway 287 between Virginia City and Ennis, drive 1/4 mile east of mile marker 11 or 3/4 of a mile west of mile marker 10, and turn south onto a gravel road on the west side of a paved parking area. Proceed 3 miles on the dirt two-track road; the road will descend a steep hill and intersect another road.  Follow the road to the left for approximately 1 mile to a parking area and toilet.  A series of trails lead from the parking area past small lakes and eventually to Axolotl Lake.  
Visitor Advisory
The county roads in the mountains are extremely susceptible to changing  weather conditions at all times of the year. In wet, snowy, or icy conditions, they are impassable! Even when passible, Four Wheel Drive Vehicles area recommended.  Carry a topo map to help guide you on the otherwise unmarked trails.  Due to the presence of grizzly bears, proper food storage and carrying bear spray is encouraged.  Axolotl Cabin is located adjacent to the WSA and available to rent between June and October.