Cadastral Survey History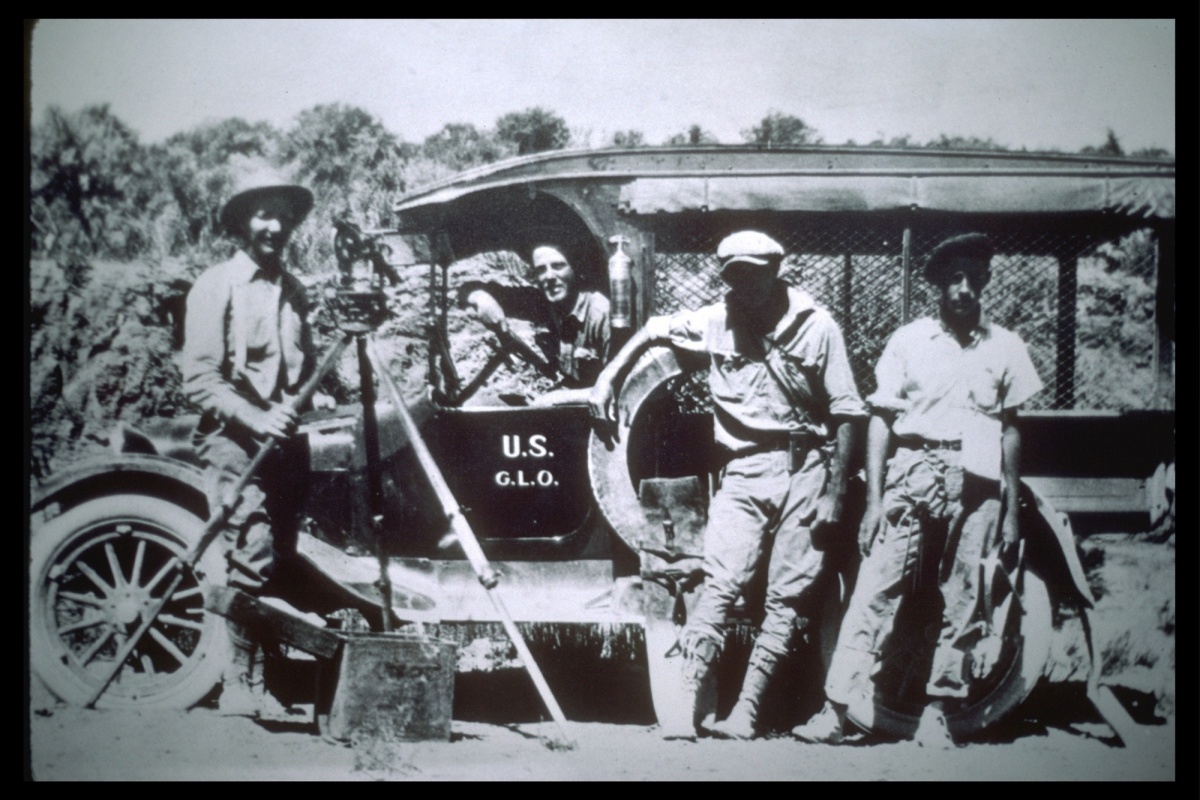 As a young nation, the U.S. faced the daunting task of surveying over 1.8 billion acres of acquired public domain lands.  Over the past two centuries, almost 1.5 billion acres have been surveyed into townships and sections and monumented.  This represents the greatest land surveying project ever undertaken, requiring vast human energy for carrying heavy equipment, dragging chains, cutting trails, climbing mountains, placing monuments, digging pits, and blazing "witness" trees.
The BLM is the official record keeper for over 200 years' worth of cadastral survey records and plats.  In addition, the agency continues to complete numerous new surveys each year, mostly in Alaska.  The agency also conducts resurveys to restore obliterated or lost original survey corners.
For more information on the Cadastral Survey Program, check out the following: