New River Weather Station
New River weather and river level at Storm Ranch can be accessed at the following link: https://360.ftsinc.com.
This will lead a login page. Enter blm_or_newriver@blm.gov as the email and "newriver" (without quotes) as the password.
The following screen will appear: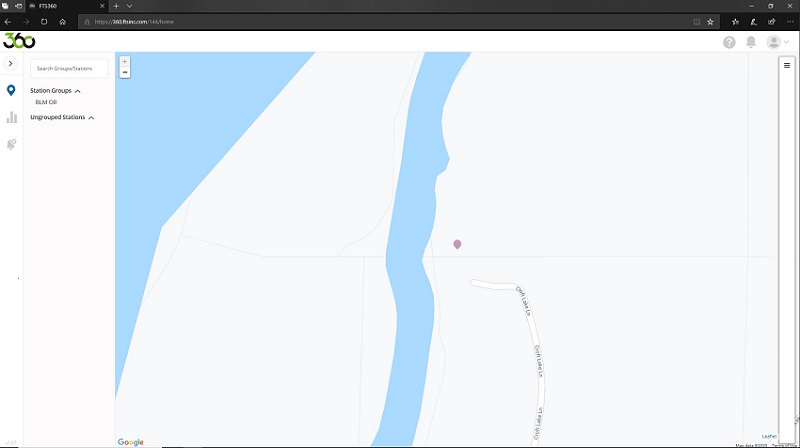 Click on the pin at the center of the screen. A window will pop up with last transmitted data.
To view more information such as stage, precipitation and wind data click on "More Details" at the top left of the pop up. This will bring up a new page with graphical representation of the data. From here the presentation can be switched to table form if so desired. The range of data to be displayed can be adjusted by selecting the From and To dates. To add data to the graphical view click on the desired data element on the right of the screen. The graph will auto adjust to display the data.
To log off and exit click on the account button that looks like a small human cartoon in the upper right and click on Logout.
Thank you for visiting New River. Enjoy your day!