BLM Alaska COVID-19 Updates
Due to COVID-19, BLM is temporarily restricting in-person public access to visitor centers and public rooms in some of our Alaska offices. LEARN MORE>
View the alert: BLM Alaska COVID-19 Updates
Distance Learning Programs
Bring the Campbell Creek Science Center to your digital classroom!  
Get ready to move, learn, and explore the natural sciences through Campbell Creek Science Center's (CCSC) distance learning programs. CCSC's curricula give students hands-on, minds-on experiences with the natural world through digital technology. Guided by skilled environmental educators, your students will interact with each other in fun, practical ways to investigate science and build a team.  
Your support makes these programs possible and ensures the success of nature-based distance learning for students. If you are able, please consider making an optional donation when you sign up for a program. The suggested donation is $5 per participant or $140 per 60-minute session for up to 30 participants, but if this is not feasible any amount helps. Please contact BLM CCSC at (907) 267-1247 or sciencecenter@blm.gov if you would like to donate via charge card or check.
Offered Programs
Alaska Animals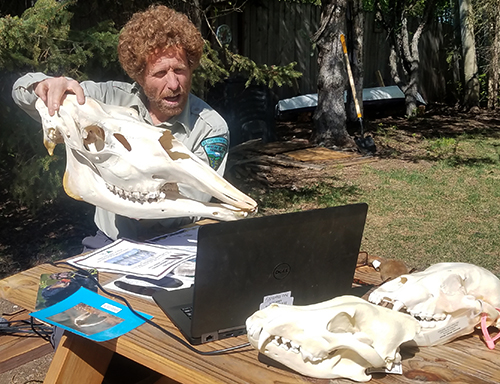 What animals are found in Alaska? Where do they live? How do they survive? Students use reasoning and problem solving to discover why animals have different adaptations.  
Grade levels: K-2
---
Beaks, Wings and Feet 
You can't judge a bird by its feathers! Activities will get students flapping their "wings" like a bird and exploring close-up views of beaks, wings, and feet. Students will investigate arctic winter adaptations through an interactive build-a-bird activity that will have them laughing while learning. 
Grades: 3-5 
---
Creekside Curiosities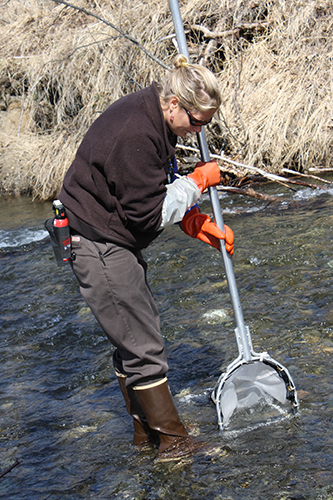 See live macro-invertebrates through a microscope projected right onto the screen. Through science exploration, students use their own observations to understand the importance of macro-invertebrates and what they say about water quality.  
Grade levels: 4-5 
---
Dynamic Glaciers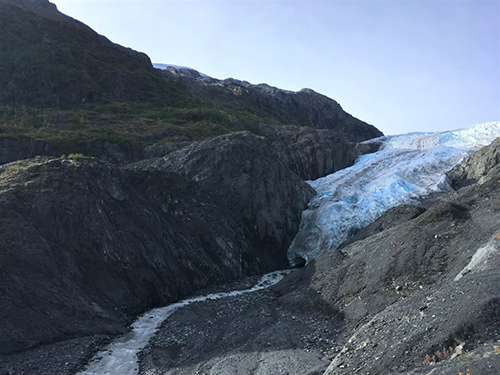 Discover how ice has changed Alaska over time. Learn how glaciers form, move, and carve out the landscape. Hands-on activities and engaging demonstrations will have students moving like a glacier and carving out valleys. 
Grade Levels: 4-6 
---
Forest Ecology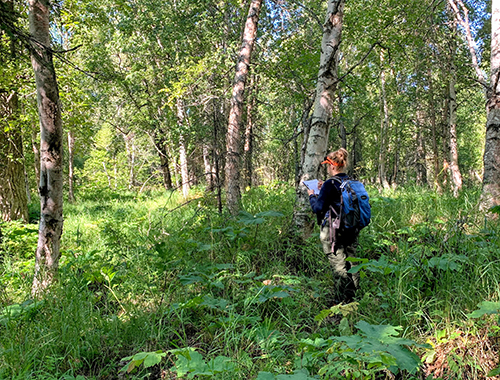 Calling all forest explorers! Students discover the different parts of a tree by acting them out. Explore and document history by looking at tree rings.  
Grade levels: K-6 
---
Team Building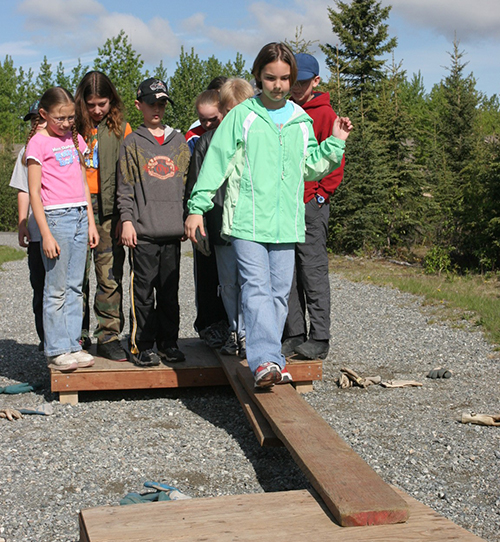 Get your students off to a great start through fundamentals of effective, student-led teamwork. Experiential activities will have participants moving, cooperating, communicating, trusting, and problem-solving in positive ways. This program can help jumpstart collaboration in a digital classroom environment. 
Grade levels: K-12 
---
Watershed Wonders 
Learn about the interconnectedness of rivers, wetlands, and the ocean! Students make their own model watersheds and discuss why it is important to keep our watersheds clean.  
Grade levels: 3-5